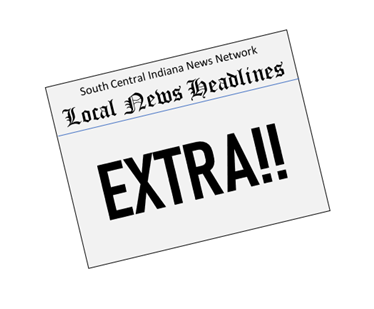 Shots fired Tuesday night and Wednesday morning on Bloomington's Westside  
by Jeremy Hogan / The Bloomingtonian
Police responded twice to an area near the intersection of West Gray Street and West North Street overnight for shots fired, according to Bloomington Police Department Capt. Ryan Pedigo. Dispatchers received the first calls around 10pm after residents reported hearing gunshots being fired. A caller told a dispatcher at least 4 shots were fired. But, when police arrived, nobody was able to identify any suspects, and police didn't locate any damage or victims. Police were called again around 1:04 a.m. for another complaint of multiple gunshots fired in the same area. This time a dark vehicle was reported leaving the area, and a witness said they saw several flashes of light at the time of the gunshots. It's believed the flashes may have been from the muzzle of the gun. Police at the scene of the second shooting found multiple 9mm shell casings. Residents in the area told police they heard the shots but didn't see who fired them. 
Bloomington Coffee Shop opens kitchen
Hopscotch Coffee, at 235 West Dodds Street in Bloomington, has opened a kitchen, called the B-Line Cafe. The project has been in the works for over 2 years and is finally available Wednesday through Sunday between 7am-3pm. Brunch will be served on weekends from 9am-2pm. One can learn more and check out their menu here.
AG Todd Rokita calls on Supreme Court to protect Hoosiers' 2nd Amendment rights to guns and ammo
Indiana AG Todd Rokita is asking the US Supreme Court to strike down a California law because it unconstitutionally criminalizes the possession of standard-capacity magazines — outlawing those that hold 11 or more rounds of ammunition — and endangers gun rights in all states.
"When courts allow these kinds of restrictive laws to stand," Attorney General Rokita said, "it creates a dangerous precedent that jeopardizes the rights of law-abiding gun owners nationwide, including in Indiana."
States have no authority to limit ownership of firearms to those capable of firing 10 or fewer times before being reloaded, Attorney General Rokita said.
In total, attorneys general from 23 states are signed onto an amicus brief asking the U.S. Supreme Court to hear the case involving the California law and ultimately to uphold the Second Amendment.
"The purpose of the Second Amendment is not to ensure opportunities for hunting or target practice," AG Rokita said. "Rather, the purpose of the Second Amendment is to enable law-abiding Americans to protect their lives, liberty and property against all threats — whether posed by individual intruders breaking into homes or marauding armies trying to take over communities."
This Week in Hoosier History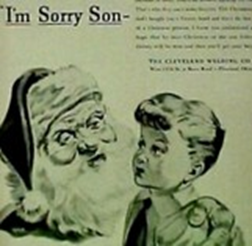 1942 – The War Production Board ordered an immediate halt of bicycle sales in Indiana and across the nation. All bicycle orders were cancelled. The country was gearing up for World War II, and the bikes were needed for defense workers. They were added to the list of items to be rationed during the war. (Pictured: This 1942 Christmas ad for the Roadmaster bicycle explains why Santa would not be bringing bikes that year.)
For more local news . . .
Check out our archived episodes of What's Happenin' and Talkin' Sports with Nick Jenkinson here