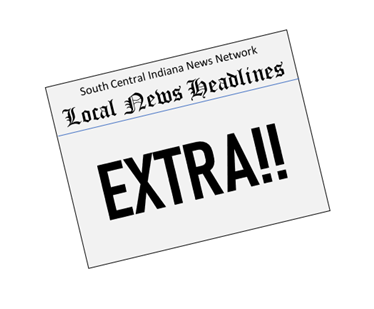 Indiana couple found after being missing for more than a week
An Indiana couple that went missing for more than a week while traveling in Nevada were not found until 72 year-old Ronnie Barker had passed away. Ronnie and his 69 year-old wife, Beverly, were traveling in the western US in a mobile home, which was stuck in the mud nearly 200 miles northwest of Las Vegas, Nevada. Ronnie was a cancer survivor, attributed to his time serving in the US Military during the Vietnam War, who had previously had surgery to remove part of his lungs. Being stuck at such a high altitude was more than his body could handle. Beverly claims that her husband was at peace as he passed. Relatives of the couple criticized the handling of the search by local law enforcement.
Smithville celebrates 100th year of bringing innovative connectivity to Hoosiers
Nationally recognized Top 100 Broadband Company, Smithville is celebrating its 100th year in business.
Initially begun as a rural telephone exchange, family-owned Smithville expanded over the years to become the first commercial telecommunications company to offer innovative fiber-based connectivity to schools and commercial companies. Originally using copper-based connectivity, Smithville over the decades invested more than a quarter of a billion dollars to convert its network to fiber. That process continues, with the company constantly upgrading its network. The company has constructed more than 2,800 miles of fiber-optics in Indiana, many in rough, rocky terrain that costs more than $60,000 a mile to construct.
Darby A. McCarty, Smithville chairman and CEO says, "We have gone from connecting quarries to connecting $100 million technology parks, large hospitals, government facilities, manufacturing plants, and more, including many small businesses who need fast and reliable broadband."
Smithville recently completed its complete $15 million overbuild of the city of Jasper with fiber, providing the entire city – residents and businesses alike – with access to full symmetrical gigabit service (1,000 Mbps). Based on its innovative expansion of fiber service in the residential and commercial sectors, Smithville has set an unprecedented Indiana record of being named a national Top 100 Broadband company 13 consecutive times.
In addition to its residential services, Smithville provides commercial fiber-based connectivity for businesses, university campuses, biotechnology companies, healthcare providers, government offices, residential centers, communities, and other entities, including the WestGate@Crane Technology Park and the Purdue Research Park. The company currently serves about 23,000 businesses and residences in southern and central Indiana.
Board of Trustees Approves $6.7 Million in Renovations of Mackey Arena
The Purdue University Board of Trustees has approved a plan for improvements to historic Mackey Arena as the men's and women's basketball programs set their sights on furthering their success on the national stage.
The planned enhancements to the facility will be helpful in creating more efficient and functional space for current and future student-athletes who spend a significant amount of time between workouts, classes and in recovery inside Mackey Arena during the year.
The authorized renovations, scheduled to begin at the conclusion of the 2022-23 season, include completely reconfigured men's and women's basketball locker rooms, player lounges and an expansion of the John Wooden Club. Renovations will focus on modernizing layouts and updating technology, resulting in a more efficient use of existing spaces as well as new student-athlete amenities. Additionally, the expansion of the Wooden Club is designed to enhance the donor experience. The estimated cost of this project is $6.7 million and will be entirely funded through donor gifts.
Those interested in learning more about naming opportunities or additional ways to support the project with a major gift commitment, may contact jpc@purdue.edu.
Hendricks County sheriff candidate arrested Sunday for drunk driving
A police spokesperson confirmed Terry Judy, a candidate for Hendricks County Sheriff, was arrested Sunday for operating a vehicle while intoxicated. Judy was booked into the Hendricks County Jail shortly around 3am on Sunday, and released about 5 hours later
Judy, a retired Sheriff's Captain with 30 years in law enforcement, is running for Hendricks County Sheriff against Dave Galloway and Jack Sadler in the May 3rd Primary.
This Week in Hoosier History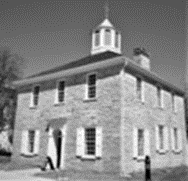 1822 – Responding to an epidemic of malaria spreading through the state, Indiana Governor Jonathan Jennings proclaimed Friday, April 13, 1822, to be a "day of humiliation, fasting, and prayer" in hopes that the disease would abate. Jennings signed the proclamation at the Statehouse in Corydon (pictured).
For more local news . . .
Check out our archived episodes of What's Happenin' and Talkin' Sports with Nick Jenkinson here