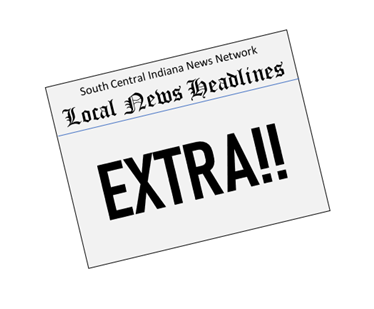 Bloomington City Council has mixed reviews over Mayor Hamilton's proposed tax increase
Bloomington City Council support for Mayor Hamilton's proposed tax hike is unknown. After a 4-hour meeting on Wednesday evening, the only consensus that was apparent, is that there are aspects of the proposed 18 Million Dollar Local income Tax Increase that each of the Council Members seem amenable to, however, many expressed that the package is too large to be considered as all-or-nothing. 3 Members voted in favor, one against, 3 abstentions, and 2 Council Members were not present for the vote. City Council will reconvene Wednesday, April 20th, and hear the second reading of the proposal.
Greater Bloomington Chamber of Commerce President, Eric Spoonmore said that in the past week, he has reviewed 223 responses to a survey on the subject. He explained that over 90% of his participating membership was in opposition to the take increase. While he states that "Public Safety is a top priority for the community and our members," the current form of the proposal is not supported.

IU Kelly School receives million-dollar gift
The Indiana University Kelley School of Business received a $1 million gift from alumnus Jeff Albers and his wife Allison. The Albers Family Life Sciences Endowment will support programs within the Center for the Business of Life Sciences, with preference given to programs tied to biotechnology and pharma, medical devices, and health care ecosystems. Jeff Albers, a 1993 Kelley graduate, is executive chairman and former CEO of Blueprint Medicines, a Cambridge, Massachusetts-based global precision therapy company.
Top recruit commits to IUWBB
It has been a busy week for Indiana University Women's Basketball. They just announced that the highly nationally recruited Guard, Lenee Beaumount, an incoming senior at Benet Academy, in Lisle Illinois, has committed to becoming a Hoosier. Earlier in the week, it was officially announced that the Hoosiers gained three transfers, for next season. Forward Allyssa Geary out of Providence College, and Guards Sara Scalia, from Minnesota, and Sydney Parrish from Oregon. And the other big news was that Graduating Guard Ali Patberg was drafted in the 3rd Round by the WNBA's Indiana Fever.
This Week in Hoosier History
1958 – A nine-member commission approved the construction of a new $20 million state office building. The 13-story structure would be built just west of the Statehouse. It would house 50 governmental departments currently scattered in 22 locations. Funds were provided for the demolition of buildings currently on the site and the rerouting of railroad tracks.
For more local news . . .
Check out our archived episodes of What's Happenin' and Talkin' Sports with Nick Jenkinson here