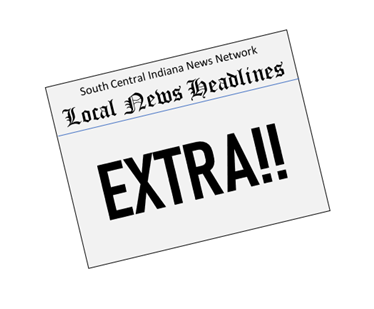 Indiana State Police Conducting Investigation into Officer Involved Shooting
At the request of the Brown County Sheriff's Office and the Nashville Police Department, the Indiana State Police Bloomington District has been called to investigate an incident that led to an officer-involved shooting. The preliminary investigation by Indiana State Police detectives revealed that on Wednesday, April 20, 2022, at approximately 9pm, officers from the Brown County Sheriff's Office and Nashville Police Department responded to a residence about a suicidal subject in rural Brown County. As officers made contact with the male outside of the residence, the man purportedly pointed a handgun toward the officers. One of the officers fired at least one shot from their department-issued handgun hitting the subject.

The subject was flown to an Indianapolis hospital for potentially life-threatening injuries and his current medical condition is unknown. No one else was injured in the incident. The identity of the subject as well as the identity of the officers involved will be forthcoming. This is an active and ongoing criminal investigation by the Indiana State Police. Once the criminal investigation is complete, the investigation will be turned over to the Brown County Prosecutor for review and determination of charges, if any, to be filed.
Big Ten Conference to Host 2022 Women's Leadership Summit
The Big Ten Conference will host its first Big Ten Women's Leadership Summit June 23-24, 2022, at the conference headquarters in Rosemont, Illinois, to commemorate the 50th anniversary of the passage of Title IX. The Big Ten Conference will welcome more than 75 student-athletes, coaches, and administrators from its 14 member institutions – along with a remarkable group of guest speakers – for networking, learning, and mentorship opportunities.
The Big Ten Conference Women's Leadership Summit begins on the 50th anniversary (June 23, 2022) of Title IX – which prohibits discrimination in any education program on the basis of sex (gender) – with an exclusive dinner and red-carpet celebration at a local restaurant. Veteran ESPN Radio and espnW personality Sarah Spain will serve as emcee and Commissioner Warren will deliver opening remarks at the evening celebration.
The Big Ten Conference Women's Leadership Summit continues June 24, 2022, with a full day of programming at the Big Ten Conference headquarters in Rosemont. Attendees will hear from a variety of guest speakers, beginning with a History of Title IX panel that will feature trailblazers such as former Big Ten Conference Deputy Commissioner Diane Dietz, University of Iowa Deputy Director of Athletics/Senior Woman Administrator Barbara Burke, University of Maryland Head Field Hockey Coach Missy Meharg, University of Illinois Head Softball Coach Tyra Perry, and former University of Minnesota Women's Swimming & Diving Coach Terry Ganley.
Other featured speakers will include four-time Olympian Jackie Joyner-Kersee, 2019 FIFA Women's World Cup Champion Tierna Davidson (now a member of the Chicago Red Stars of the National Women's Soccer League), ESPN broadcaster Sage Steele, plus Big Ten Network broadcasters Lisa Byington, Emily Ehman, and Meghan McKeown.
Duke Energy announces new Community Relations Manager for South Central Indiana
Duke Energy announced that Liz Irwin will take over the management of its community relations for South Central Indiana. Irwin, a former Director of Corporate Communications for Smithville Communications and Director of Advocacy and Public Policy for the Greater Bloomington Chamber of Commerce, assumed her new role earlier this month. She replaces Bruce Calloway, who retires after serving Duke Energy and the community at large for 34 years.
Calloway began his career as a line worker in Lafayette. He moved into supervisory positions in the field before becoming a Duke Energy Government and Community Relations Manager in 2012. He has served on numerous community boards, including the Board of Trustees for Ivy Tech's Bloomington campus. In 2019 Ivy Tech Bloomington honored him with the John R. Whikehart Civic Engagement award as well as an honorary degree in 2020.
Irwin will be working with Calloway until his mid-August retirement date to transition responsibilities.
Lt. Governor Suzanne Crouch launches Indiana Arts and Culture Passport
Lt. Gov. Suzanne Crouch, Indiana Destination Development Corporation (IDDC) and Indiana Arts Commission (IAC), with support from the National Endowment for the Arts, are teaming up to launch the Indiana Arts and Culture Passport.
The Indiana Arts & Culture "digital passport" encourages visitors to discover new places and enjoy some of Indiana's creative spaces. Sign up online for the passport and receive custom prizes for visiting multiple destinations across the state. Visitors need to check-in from a smartphone at one of the designated passport locations. Participants earn more by visiting more locations.
Visitors who check in to 5 places will receive an exclusive Indiana Arts & Culture Passport sticker. People who make 15 visits to any of the passport locations will earn a sketchbook, and after 30 visits, participants will receive a tote bag. Check-in to 100 places on the passport to earn a custom piece by an Indiana artist (all prizes are available while supplies last).
For more information go to www.VisitIndiana.com/arts or follow Visit Indiana on Facebook
This Week in Hoosier History
1985 – President Ronald Reagan had lunch at Mac's Family Restaurant in Mooresville. He sampled their well-known peach cobbler as he spoke to members of the local Chamber of Commerce. He traveled on to the Convention Center in Indianapolis where he addressed the national meeting of the United States Jaycees. Talking about his plan to change the outdated tax system, he took note of the nearby Speedway, saying, "America, start your engines."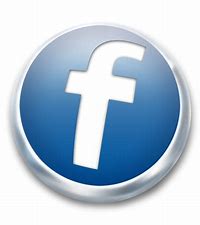 For more local news . . .
Check out our archived episodes of What's Happenin' and Talkin' Sports with Nick Jenkinson here