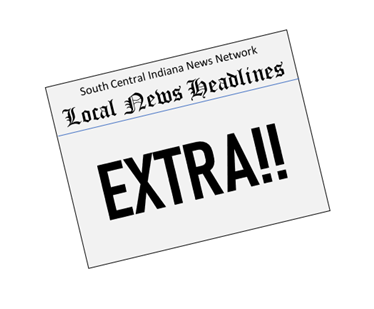 Celebrations of Freedom in Monroe County
This is a republishing of a list compiled by Visit Bloomington . . .
Saturday, July 2 – Ellettsville Fireworks at Edgewood Schools Campus
Time: Dusk
Admission: Free
Sunday, July 3 – Red, White, and BOOM at Grace Baptist Church
Time: 6:00 pm
Admission: Free
The Red, White, and BOOM will feature bounce houses, games, and hot dogs & chips for attendees. Fireworks will begin at dusk. 
Sunday, July 3 – Fireworks for Freedom at Emmanuel Church
Time: 6:30 pm
Admission: Free
In addition to fireworks, Emmanuel Church will offer grilled hamburgers and hot dogs, a bounce house, volleyball, and lawn games including cornhole. Attendees are encouraged to bring side dishes and lawn chairs or blankets. 
Sunday, July 3 – Independence Day Fireworks Celebration at Lake Lemon's Riddle Point Park
Time: Dusk
Admission: $20 per car — all proceeds support the Lake Lemon Conservancy Fund
Lake Lemon will have fireworks and food trucks at Riddle Point Park. Please note the beach will be unavailable for public use after 4:00 pm.
Monday, July 4 – Downtown Bloomington 4th of July Parade
Time: 10:00 am
Admission: Free
'Operation Dry Water' to target boating while under the influence July 2-4
The Independence Day holiday typically means more boaters spending more time on the water across the United States, which typically results in an increase in the number of boating incidents and fatalities. As a result, from July 2–4, Indiana Conservation Officers, in partnership with the National Association of State Boating Law Administrators (NASBLA) and the U.S. Coast Guard, will participate in the national Operation Dry Water heightened awareness and enforcement weekend.
During those days, law enforcement agencies from across the country will be focused on educating boaters about safe boating practices, including sober boating. Because alcohol use is the leading known contributing factor in recreational boater deaths, Indiana Conservation Officers will be working to increase public awareness of the dangers of boating under the influence of alcohol or drugs, for boat operators and their passengers.
"The tragedies that happen on our waterways because individuals choose to boat while impaired are preventable," says Indiana Boating Law Administrator Lt. Kenton Turner. "It is our job to do everything we can to ensure the safety of our recreational boaters and paddlers. That is why Indiana Conservation Officers are joining all states and U.S. territories to do our part in keeping boaters safe and preventing incidents, deaths and injuries caused by boating under the influence."
Boaters during Independence Day weekend will notice an overall increase in officer patrols on the water and at recreational boating checkpoints. The aim of the combined efforts of the participating law enforcement agencies and outreach partners is to remove impaired operators from our waterways, providing a safer and enjoyable experience for everyone on the water.
Operating a vessel under the influence of drugs or alcohol is illegal on all bodies of water and can lead to serious injuries, death, property damage and legal consequences. Indiana Conservation Officers reminds boaters to always boat sober and to wear a life jacket when on or around the water.
Visit operationdrywater.org or on.IN.gov/dnrlaw for more information about boating under the influence.
City of Bloomington Utilities project update
Hidden River Pathway Project
The two-year downtown stormwater infrastructure reconstruction project to prevent flooding during rain events will continue to necessitate the closure of East 4th Street between Lincoln and Grant. The City will coordinate with other construction and road projects as they reconstruct 1,829 feet of culverts to protect downtown area residential and commercial buildings. 
Sycamore Knolls Stormwater 
City of Bloomington Utilities (CBU) has completed installing new stormwater infrastructure at the intersection of South Montclair Avenue and East Queens Way. The road is currently open. Curb restoration is underway, followed by road repaving. 
This Week in Hoosier History
1937 – The last radio contact was made by Amelia Earhart, who was flying a twin engine Lockheed Electra owned by Purdue University. She was over the Pacific Ocean during her attempt to become to become the first woman to circumnavigate the globe. She had served as a Purdue career counselor and adviser to the school's Department of Aeronautics.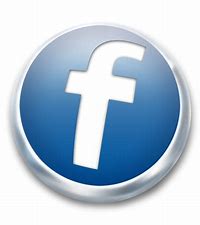 For more local news . . .
Check out our archived episodes of What's Happenin' and Talkin' Sports with Nick Jenkinson here