Indiana University Women's Basketball gets commitment from Sydney Fenn for 2024
Indiana women's basketball has landed its second recruit in the class of 2024. Forward Sydney Fenn out of AZ Compass Prep announced her commitment to the Hoosiers Tuesday on her Twitter. Fenn joins guard Faith Wiseman from Indian Creek HS in Trafalgar, Indiana in the class of 2024. Her other offers included Cornell, Pittsburgh, Penn, Vermont, American, and Buffalo. The 6-foot-3 post player is originally from Buffalo, N.Y. Her AAU team, XGen Elite, is based in Buffalo. She'll join Indiana's frontcourt at a time of transition, when the Hoosiers will move on from first team All-American Mackenzie Holmes after this coming season. IU's other forwards for 2024-25, as of now, are Lilly Meister Sharnecce Currie-Jelks, and Arielle Wisne, if she uses her COVID year. Indiana still has three open scholarships for both 2023-24 and 2024-25. Fenn cannot sign her national letter of intent until this November or next April when the national signing day period takes place.
Indiana University Football lands three commitments for the Class of 2024
Indiana University Football landed three commitments for the class of 2024. Offensive Lineman Evan Lawrence from Danville Indiana and Adedamola Ajani from Speedway Indiana along with Defensive Back Christian Peterson from Carmel Indiana all announced they will make Bloomington their home for college and brings the Hoosiers total to 7 in the 2024 recruiting class. These players cannot sign a national letter of intent until this December or next February when the national day signing periods take place.
Lawrence who is 6-7 and 250 pounds is a three-sport athlete at Danville as he played football, basketball and threw the shot-put during track and field season. He earned all-conference honors in basketball and track and field last season. He chose Indiana over offers from Ball State and Eastern Michigan. Lawrence is unrated by the major recruiting services at the moment. He played left tackle and tight end at Danville and projects at the tackle position at the next level. Lawrence also played nose tackle on defense as he showed off his athleticism, a trait that IU head coach Tom Allen is looking for in new recruits. He recently was in camp with IU and earned his offer.
Ajani is from Speedway HS and is a top-10 player in the state. The Sparkplug offensive lineman projects as a guard at the next level. He is listed at 6'4" and 270 pounds. He chose the Hoosiers over West Virginia among 13 total offers with four being from Power Five schools. This is a major win for the Hoosiers on the recruiting trail as Ajani was one of the coaching staff's top targets. He was on campus for spring practice and immediately clicked with head coach Tom Allen and offensive line coach Bob Bostad. Ajani will be back in Bloomington for an official visit later in June.
Peterson is a defensive back who is rated as a three-star prospect and the 22nd best player in Indiana by 247Sports. He is listed at 6'0" and 180 pounds. Peterson chose IU over offers from a dozen Group of Five or FCS level schools. Like Lawrence, Peterson received his offer from IU after attending one of the Hoosiers summer camps. As a junior, at Carmel, Peterson recorded 35 tackles, four pass break-ups, three interceptions, one tackle for loss, and one blocked field goal. He also returned punts. He is projected as a cornerback at IU.
Indiana University Baseball loses to Kentucky in the NCAA Regional Final
A Herculean effort from senior Ty Bothwell was not enough for the Indiana baseball program to keep its season alive in a 4-2 loss in the winner-take-all game against Kentucky at the NCAA Lexington Regional on Monday inside Kentucky Proud Park. The 43 wins mark the fifth most in Indiana baseball history and the regional championship game is the fourth in program history (2013, 2014, 2018, 2023). The All-Region Team included senior Phillip Glasser, redshirt junior Bobby Whalen and sophomore Carter Mathison.
Indiana (43-20) opened the scoring in the first inning with a single run, but Kentucky (40-19) countered with two runs in the bottom of the inning. After IU tied the game with a single run in the second inning, UK pushed ahead with two runs in the sixth to ultimately decide the game. After posting the save on Friday night with 3 1/3 innings of work against West Virginia, Bothwell (4-3) worked 5 1/3 innings and allowed four runs on three hits with seven strikeouts. He threw 97 pitches in the loss with three walks and one hit-by-pitch. Freshman Braydon Risedorph (2 1/3 innings, 3 K) and sophomore Ryan Kraft (1/3 inning) fired the final 3 2/3 innings scoreless.
Indiana put 12 runners on base, but stranded nine of those and went 1-for-15 with runners in scoring position in the game. The lone hit with runners in scoring position was a single by Tyler Cerny that loaded the bases in the second inning. Glasser who went 3-for-5 for his 32nd multi-hit game of the season. He added one run scored and one RBI in the game. Whalen and senior Hunter Jessee each chipped in two-hit nights, as Whalen delivered the first Hoosier RBI of the game. Seven of nine starters reached base in the game and six collected hits.
The Hoosiers beat West Virginia 12-6 and Kentucky 5-3 to get to Sunday Night's game where Kentucky beat Indiana 16-6 to force Monday's, if necessary, game. Kentucky beat Ball State in their first game of the weekend 4-0 and West Virginia 10-0 to advance to Sunday Night's game. West Virginia eliminated Ball State on Saturday afternoon 13-5. Kentucky advances to the Super Regional this weekend to face LSU in best two out of three series in Baton Rouge, Louisiana with the winner advancing to the College World Series in Omaha Nebraska.
IU baseball coach Jeff Mercer said on Monday evening that Kentucky is unwilling to play in Bloomington, and that stance has put yet another cross-border series on pause. "Kentucky canceled the series last year," Mercer said. "Kentucky and Indiana are no longer a series; they called and canceled it. So, it's the last time we're playing unless we play in the postseason. They asked if we wanted to keep coming down here (Lexington). I'm not coming down here without a return trip, so it's done." Through the regular season, IU and Kentucky had played 44 times in baseball in a series that dates back to 1903. Kentucky's players celebrated for ten minutes taking a victory lap around the field after the game and then came over to the Indiana dugout offering to shake hands and tensions between the two teams were high as there were claims that Indiana players did not leave the dugout and refused to shake hands.
Indiana and Kentucky are major rivals in all sports and there have been pauses in several sports especially in football, where the programs have met 36 times in a series that goes back to 1893 but haven't played since 2005. Kentucky canceled that series too, due to fiscal concerns. And of course, you know the men's basketball series has been dormant since 2011-12, save for a couple postseason meetings. Kentucky's unwillingness to come to Bloomington played a central role in stalling that rivalry too, although it might get resuscitated in 2025.
Indiana University Track and Field sends 5 to NCAA Outdoor Championships
Indiana University Track and Field has qualified five athletes for the NCAA Outdoor Championships in Austin, Texas that start today and run through Saturday. The Hoosiers earned five bids (three men, two women) across four different events including championship debuts for Noah Koch (discus) and Tyler Carrel (pole vault). Koch and Carrel join Nathan Stone (pole vault), Jayden Ulrich (shot put) and Paola Fernandez-Sola (long jump) among the competitors for the NCAA Outdoor Championships. Each athlete finished top-12 in their respective events last week in Jacksonville at the NCAA East Prelims.
Stone and Carrel, following slow starts in the event, cleared 5.40m/17-8.5 in the pole vault to secure their spots at the national meet. Eight athletes were over the bar at that mark with the final four spots settled by number of misses at the previous height (5.30m/17-4.5). Carrel makes his debut at the national meet while Stone heads to his fourth NCAA Championship, his first outdoors since 2021. The Hoosiers will have two entries in the men's pole vault for the first time since 2019. Koch, in his first year competing at the Division One level, will head to the NCAA Outdoor Championships in the discus after throwing a personal best 58.70m/192-7 at the NCAA East Prelims. His mark moved him to No. 3 in school history and made him IU's first men's discus qualifier to the NCAA Outdoor Championships since 1994 (Gregg Hart).
Fernandez-Sola returns to the national outdoor meet for the second-straight season. She was 16th a season ago before improving to ninth at this year's indoor meet. IU hasn't had a First Team All-American in the women's long jump since 1993 (Regina Frye). Ulrich will contest her third-straight national meet in the shot put. She was 17th outdoors last year before improving to 14th indoors this season in Albuquerque. IU has had an All-American, first team or second team, at three-straight NCAA Outdoor Championship meets heading into 2023.
2023 NCAA Outdoor Track and Field Championships Schedule:
Wednesday, June 7th: – Men's Pole Vault (Stone, Carrel), 6:30pm CT Thursday, June 8th: – Women's Long Jump (Fernandez-Sola), 9:00pm CT and Women's Shot Put (Ulrich), 9:30pm CT
Friday, June 9th: – Men's Discus (Koch), 7:35pm CT
Noelle Peplowski joins the Indiana University Men's and Women's Swimming coaching staff Indiana head swimming coach Ray Looze announced that recently graduated swimmer Noelle Peplowski has joined the IU coaching staff as an assistant coach for men's and women's swimming. "It is an honor to have Noelle join our coaching staff," Looze said. "She has been one of our all-time best athletes over the last five years, and she has the make-up, intelligence and foundation to become an outstanding coach. "I believe her experiences in swimming will translate immediately into her coaching career. We are excited to have her continue to contribute to our Hoosier swimmers." "I am thrilled to join the Indiana swimming and diving staff," Peplowski said. "Spending the last five years as a student-athlete here have proved how special the environment is here in Bloomington. The culture, tradition of success and high expectations are unmatched.
"I want to thank Coach Looze along with the rest of the staff for providing this opportunity to continue my journey, now outside of the pool. I'm excited for the challenge. Go Hoosiers!" Following her fifth-year season at IU, Peplowski graduated this spring with a degree in sports marketing and management. As a swimmer, Peplowski was an 11-time All-American. At her final NCAA Championships in March, she finished fifth nationally in the 200-yard breaststroke. This past season, she became the second-fastest woman in program history in the 200 breast with a 2:05.52, following only Olympian Lilly King. In February, she won her first-career Big Ten individual title in that event. Peplowski helped the women's team capture the Big Ten team title in 2019, her freshman season, and the Hoosiers have finished among the top three in conference each year since. She is a four-time All-Big Ten selection. Peplowski's sister, Anna Peplowski will be a junior during the upcoming 2023-24 season. The siblings were teammates for each of the elder's final two collegiate seasons.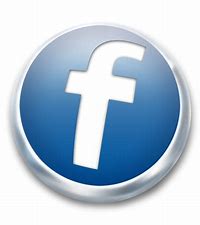 For more local news . . . Check out our archived episodes of What's Happenin' and Talkin' Sports with Nick Jenkinson