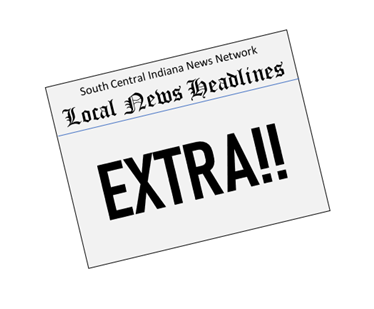 Suspect in "Days Inn" Cold Case Murders, Assault Identified
More than 30 years after three young women were murdered, and another brutally assaulted, the man responsible has been identified using investigative genealogy. This is a unique method that can generate new leads for unsolved homicides, as well as help identify unknown victims.
Harry Edward Greenwell was identified through this method as the person responsible for the four attacks. Greenwell died in 2013 at the age of 68 in New Albin, Iowa. Greenwell had an extensive criminal history ranging from 1963 to 1998.
Dubbed the I-65, or Days Inns murders, Greenwell robbed and murdered three young women, and left a fourth for dead, in a series of attacks at hotels in Kentucky and Indiana.
The cases Greenwell has been connected to include:
February 21, 1987 – Vicki Heath was murdered at the Super 8 Motel in Elizabethtown, KY
March 3, 1989 – Margaret "Peggy" Gill was murdered at the Days Inn in Merrillville, IN
March 3, 1989 – Jeanne Gilbert was murdered at the Days Inn in Remington, IN
January 2, 1990 – Jane Doe was sexually assaulted at the Days Inn in Columbus, IN
Following the murders, the Indiana State Police lab matched ballistic evidence linking the Gill and Gilbert murders. The ISP Lab further connected the Heath and Gilbert murders, and the sexual assault of the Columbus victim, through DNA analysis.
In 2019, the Indiana State Police requested the assistance of the FBI's Gang Response Investigative Team (GRIT). Since these crimes were committed, many investigative and scientific techniques have either improved or been created through new advances in technology. One of these methods is Investigative Genealogy and combines the use of DNA analysis with traditional genealogy research and historical records to generate investigative leads for unsolved violent crimes.
This technique involves uploading a crime scene DNA profile to one or more genetic genealogy databases in an attempt to identify a criminal offender's genetic relatives and locate the offender within their family tree. Utilizing this process, a match was made to Greenwell with a close family member. Through this match it was determined that the probability of Greenwell being the person responsible for the attacks was more than 99 percent.
Agents in the Houston FBI Field Office provided invaluable assistance in solving the case.
"Our family is extremely grateful to all of the agencies, along with agency partnerships, who have committed to keeping these unsolved cases at the forefront for more than 33 years, and who have worked tirelessly to bring these cases to resolution for all who have suffered from these crimes," said Kimberly (Gilbert) Wright, daughter of Jeanne Gilbert.
New Hope for Families opens new campus
Tomorrow, New Hope for Families will cut the ribbon in a public ceremony to celebrate their new campus. The event will take place 5pm at the new location, located at1140 South Morton Street, in Bloomington. Speakers will include Bloomington Mayor John Hamilton; Andrew Allard, President of the New Hope for Families Board of Directors; Sue Shindell, Chair of New Hope for Families' Capital Campaign Steering Committee; and, Emily Pike, Executive Director of New Hope for Families.
With this new facility, New Hope will be able to provide emergency shelter for up to 12 families at a time, and early childhood care and education for up to 48 children at a time.
Local volunteers established New Hope in 2011 on property then-owned by Bloomington Hospital, becoming the community's only emergency shelter specifically serving families experiencing homelessness. In 2015, New Hope added an early childhood care and education program to enable parents to get back to work and prepare children for success in school.
After the hospital announced plans to relocate, New Hope's board of directors made a decision to relocate and expand in order to better meet the needs of the community, and to provide uninterrupted services for clients.
Hamilton Lugar School of Global and International Studies hosts America's Role in the World event
The 7th annual America's Role in the World event will convene leading experts and scholars to discuss a variety of global issues, including Russia's attack on Ukraine, the global refugee crisis, international development, the state of media freedom in Latin America and Turkey, and the impact of global events on the state of Indiana.

The conference will feature Amb. Bonnie Jenkins, U.S. Under Secretary for Arms Control and International Security, with Elise Labott, contributing editor at Politico magazine, and CEO/Founder of Zivvy Media.

Panel discussions on the war in Ukraine will culminate in a conversation with Former Ambassador to Ukraine, William B. Taylor, and Former Ambassador to Poland, Lee A. Feinstein.

Register to attend and find the schedule, speakers, and link to the livestream  
This Week in Hoosier History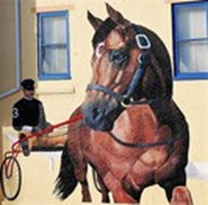 1910 – Single G, one of the greatest racehorses in history, was born in Cambridge City, Indiana. A harness racer, he started in 434 races and placed in 418 of them, a record which has never been broken. Named for the white "G" marking on his forehead, he kept up his winning record for 14 years. 
For more local news . . .
Check out our archived episodes of What's Happenin' and Talkin' Sports with Nick Jenkinson here