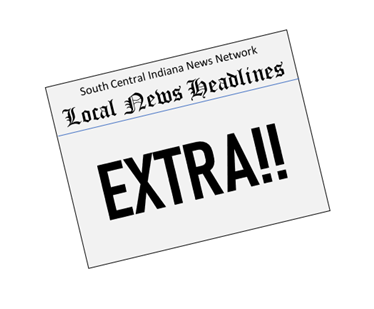 $125 checks on their way in May
Indiana's almost $550 Million in tax refunds to all state residents that filed tax returns in 2020, will reportedly be sent out beginning in May. The statewide surplus refund was approved by the Legislature during the 2022 session, to be sent back to Hoosiers via $125 checks and direct deposits. This money is separate from any refund or payment owed on 2021 taxes.
Indiana is expected to have $5 Billion in reserves by the end of 2022.
Indiana sues JPC Affordable Housing, Inc over condition of apartment complexes
Indiana Attorney General Todd Rokita filed a lawsuit today against JPC Affordable Housing Foundation, Inc. for their role in allowing certain Indianapolis apartment complexes in Indianapolis to fall into egregious disrepair, endangering the health, safety, and welfare of thousands of residents. The lawsuit was filed in conjunction with lawsuits by Citizens Energy and the City of Indianapolis against the same entity. 
In March, Attorney General Rokita announced $7.5 million in relief for residents of Lakeside Pointe at Nora and Fox Club Apartments. Following the sale of those properties to another entity, the new owners committed to performing significant repairs and resolving existing emergency health department cases. This new lawsuit raises similar allegations to those raised with Lakeside Pointe, and asserts that JCP has not performed their legal duties as a nonprofit and failed to address dangerous and unlawful conditions at apartment complexes on the southside and westside of Indianapolis.
Citizens Energy alleges in their lawsuit that the corporate entities at these complexes have failed to bill their water bill, amounting to a significant arrearage. Citizens is a public charitable trust dating back to 1887 that services about 800,000 people throughout the Indianapolis area.
Tenants who have experienced problems during the course of their lease are encouraged to file a consumer complaint at www.indianaconsumer.com. Tenants and community advocates have played a crucial role in assisting with this important investigation.
Public Safety Telecommunicator Week
In 1991 Congress proclaimed the second full week in April to be National Public Safety Telecommunications Week to recognize the importance of those special individuals who coordinate the efforts of police, fire, and EMS workers. Governor Eric Holcomb has proclaimed the week of April 10-16th as Public Safety Telecommunicator Week in Indiana. Indiana has recognized this week since 1999.
Telecommunications Operators are the unsung heroes of public safety. They operate 24 hours a day, seven days a week. These are the men and women who collect the initial information and pass it along to the first responders in the field. Often, they are able to give immediate lifesaving directions to the caller during medical emergencies or can be the calming voice to reassure the victim of a violent crime that help is on the way.
This Week in Hoosier History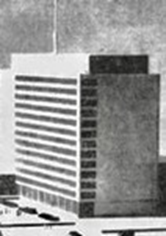 1958 – A nine-member commission approved the construction of a new $20 million state office building. The 13-story structure would be built just west of the Statehouse. It would house 50 governmental departments currently scattered in 22 locations. Funds were provided for the demolition of buildings currently on the site and the rerouting of railroad tracks.
For more local news . . .
Check out our archived episodes of What's Happenin' and Talkin' Sports with Nick Jenkinson here