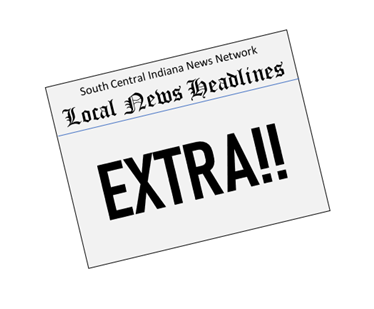 Purdue's campus tagged with anti-police vandalism
Monday night Purdue University campus was tagged with the words "ACAB" and "pigs," both offensive terms used against police officers and law enforcement officials. The bright red spray paint vandalized both the university's bell tower and Engineering Fountain. The spray paint is likely in response to Purdue's announcement of no charges for either party stemming from an incident between a student and a Purdue Police Officer on February 4th. The University stated they have a report of what the suspects look like, and are currently investigating the criminal activity.
IU awarded $1.2M to develop rotavirus-norovirus vaccine for infants
Indiana University will further develop a new technology for a combination oral rotavirus-norovirus vaccine for infants, thanks to a $1.2 million grant from venture capital firm GIVAX Inc. The technology, first developed by IU Bloomington College of Arts and Sciences biology professor John Patton and graduate student Asha Philip, changes the readily available rotavirus vaccine to also protect against norovirus, a highly contagious virus that can cause severe vomiting and diarrhea in young children.
"We like to think of it as a vaccine for the world," Patton said. "The children that are the most at risk of dying from these viral infections are in developing countries. We're modifying a vaccine that is already widely used, giving it greater potential. We think this has strong advantages over other potential options, where you have to use needles and have trained personnel deliver it."
No vaccine currently exists that can prevent norovirus infection, Patton said. And while most adults recover from viral diarrhea, such illness in young children can lead to hospitalization and life-threatening dehydration. Globally, nearly 100,000 childhood deaths occur each year due to norovirus infection, Patton said.
In the U.S. and most parts of the world, children are vaccinated soon after birth against rotavirus, another severe diarrheal disease, using an oral vaccine. The new technology will use the current rotavirus vaccine as a platform to drive the production of norovirus proteins as well, which trigger an antibody response from the immune system.
Once the rotavirus platform technology is fully developed and its effectiveness has been studied and verified, Patton and his colleagues hope to expand the idea and make new generations of combination vaccines that will protect against other pathogens in babies and even adults
This Week in Hoosier History
1932 – "The Crowd Roars" opened at the Apollo Theater in Indianapolis. The movie promised "to tell a behind-the-scenes story of rivalry and romance among dare-devils of the racetrack." The film, which includes many scenes of the Speedway, stars James Cagney and Joan Blondell. Several actual drivers of the era have cameos, including Billy Arnold and Lou Schneider, the winners of the 1930 and 1931 Indianapolis 500 Mile races.
For more local news . . .
Check out our archived episodes of What's Happenin' and Talkin' Sports with Nick Jenkinson here