Indiana-Purdue Softball doubleheader postponed to April 26th
The Indiana-Purdue Softball Doubleheader that was scheduled to start at 5 pm this evening has been postponed to Tuesday April 26, due to the weather forecast for the Bloomington area today. The doubleheader will start at the same time 5 pm with game two scheduled to begin at 7:30 pm. The Hoosiers are 22-10 overall after sweeping Rutgers at home last weekend. Indiana is at Penn State Friday through Sunday. Friday's game will start at 6 pm, Saturday will start at 3 pm and Sunday is scheduled for Noon. Purdue is 19-21 on the season after losing two out of three to Maryland at home last weekend. The Boilermakers are on the road this Friday through Sunday at Northwestern.  
Aleksa Gulbe accepts WNBA training camp offer with Connecticut Sun
Former Indiana forward Aleksa Gulbe has accepted a training camp invitation with the Connecticut Sun. The Riga, Latvia native wrapped up her four-year Indiana career in 2021-22 as she earned All-Big Ten second team honors. She averaged 11.8 points, 6.3 rebounds, 1.0 blocks per game, and shot 80.4% at the free throw for the Hoosiers, who advanced to its second-straight NCAA Tournament. She scored in double figures 26 times and tied a team-high three double-doubles. As part of a three-person class with Ali Patberg and Grace Berger, Gulbe became one of the program's all-time winningest players with 90 victories. She played in 123 games for Indiana, becoming the 31st member of the 1,000-point club, and finished 28th overall in scoring (1,071) and pulled down 681 rebounds. Gulbe also plays internationally with the Latvian Senior National team.
Indiana University Women's Soccer adds transfer Yoshiki Kitadai
IU Women's Soccer Head Coach Erwin van Bennekom has strengthened the Hoosiers roster with the addition of transfer midfielder Yoshiki Kitadai.  Kitadai, a native of Kochi, Japan played two seasons at Iowa Western and will have two years of eligibility remaining with Indiana. In her freshman season, Kitadai led the Reivers with nine goals and three assists for a total of 21 points. This past season she started 18 games and scored five goals, with two assists.
 
"We are very excited for Yoshiki to join our program," van Bennekom said in Press Release. "We feel that her way of playing fits very well with our system and what we are trying to do. We can't wait to get her here and integrate her with our returning players."
 
IHSAA announces team sports classifications for the 2022-23 and 2023-24 school years
The Indiana High School Athletic Association has announced the new member classifications for Basketball, Football, Soccer, and Volleyball for the 2022-23 and 2023-24 school years – Baseball and Softball will be announced later in May. Sectional Groupings will be announced in May with exception of Baseball and Softball which will be announced in August. The classifications are based on enrollment figures for boys and girls in grades 9-12 and were submitted to the Indiana Department of Education last fall. 
In Volleyball, along with Girls and Boys Basketball, Bloomington North and Bloomington South will stay in Class 4A. Edgewood will remain in Class 3A and Lighthouse Christian Academy will stay in Class 1A. In Football, Bloomington North and Bloomington South will stay in Class 5A, and Edgewood is moving up to Class 4A. In Boys and Girls Soccer, Bloomington North and Bloomington South will stay in Class 3A, Edgewood will stay in Class 2A, and Lighthouse Christian will remain in Class 1A for Boys Soccer.
Indianapolis Indians Coverage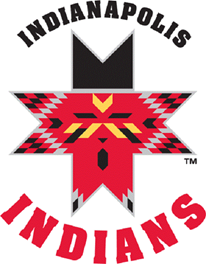 Series opening win for the Indians
Two Oneil Cruz extra-base hits, a triple off the bat of Mason Martin, and Beau Sulser's first career complete game propelled the Indianapolis Indians to a series-opening win at the St. Paul Saints in five innings on Tuesday night, 5-1. The teams will play the second game of the six-game series tonight at 7:37 pm Eastern Time.
Indians Record: 5-2, St. Paul Record: 5-2 WP: Beau Sulser (1-1) LP: Daniel Gossett (0-1)
For more local news . . .
Check out our archived episodes of What's Happenin' and Talkin' Sports with Nick Jenkinson here