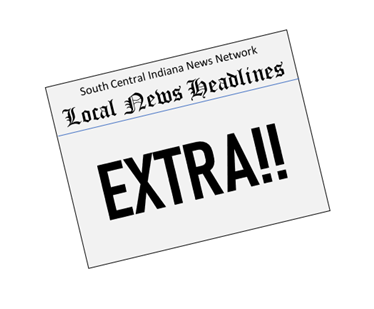 IUWBB's Ali Patberg gets drafted by the Indiana Fever in 3rd Round of WNBA Draft
It was a night to remember for 36 athletes. The WNBA hosted their annual draft where all 12 teams have the opportunity to select those up-and-coming stars from college and abroad. The League that has been around since 1996 and 12 woman-rosters compete in a 36-game season, which begins each May.
Patberg wrapped up her seventh collegiate season as a four-time All-Big Ten honoree in 2021-22 as she led Indiana to back-to-back Sweet Sixteen appearances and three NCAA Tournaments. She finished ninth in all-time scoring at IU with 1,752 points, third in assists (527) and a career average of 14.2 points per game which ranked eight. She was a two-time Nancy Lieberman Award finalist and WBCA All-American honorable mention. In her final season in 2021-22, the Columbus, Ind. native averaged 11.6 points, 3.4 assists, 3.2 rebounds and shot 42.6 percent from the floor. She was one of three players all-time to earn four All-Big Ten honors in her Indiana career and played and started in 123 career games.
IUWBB teammate Aleksa Gulbe has reportedly agreed to tryout with the Connecticut Sun in their training camp.
 
Indiana in the WNBA
1998 – Quacy Barnes
Third Round • 22nd pick
Sacramento Monarchs
 
2002 – Jill Chapman
Second Round • 21st pick
Detroit Shock
 
2011 – Jori Davis
Third Round • 33rd pick
Indiana Fever
 
2022 – Ali Patberg
Third Round • 34th pick
Indiana Fever
34th Little 500 set for April 22-23rd
The 34th running of the women's Little 500 and the 71st running of the men's Little 500 will take place in April at Bill Armstrong Stadium. The women's race will be at 4 p.m. Friday, April 22, and the men's race will be at 2 p.m. Saturday, April 23.
This is the first time in two years that the Indiana University and Bloomington community can attend the race in person. The 2020 race was canceled because of COVID-19, and the race was held without spectators in 2021.
IU President Pamela Whitten will serve as the grand marshal and the race starter for both the women's and men's races. She will ride in the parade car, shake hands with the riders during the introductions and start the race with the famous words, "Riders, you may mount your Little 500 bicycles."
The Little 500 is the largest collegiate bike race in the United States. In a race modeled after the Indianapolis 500, riders compete in four-person teams around a quarter-mile track at Bill Armstrong Stadium. The men's race is 200 laps (50 miles), and the women's race is 100 laps (25 miles).
Proceeds from the Little 500 races have contributed more than $2 million in student scholarships since it began in 1951. One dollar from each student ticket will help fight food insecurity on the IU Bloomington campus. IU Student Foundation members are raising awareness about food insecurity resources available to students, including the Crimson Cupboard. The Students Helping Students campaign is also supporting a meal point donation program.
Tickets can be purchased through IU Athletics. One ticket is valid for both the women's and men's races.
Ticket prices are:
Student in advance: $30
Non-student in advance: $35
Student, day of: $40
Non-student, day of: $45
12 and under: $15 in advance and day of the event
A complete field of 33 teams is expected to compete in the Little 500 races. Both races will be broadcast live online at broadcast.iu.edu.
Attorney General Todd Rokita warns Hoosiers of government imposter scams  
Indiana Attorney General Todd Rokita is warning Hoosiers to be alert to government imposter scams, which continue to be reported in communities across Indiana. The scammers' goal is to steal personal information and money. Awareness of their tactics is a key to protecting such assets. A recently reported complaint alleges a mail solicitation requested homeowners send money to receive a copy of their deed. The solicitation includes publicly available information about the owned property.
A government imposter scam frequently starts with an unsolicited text, call, mailing, or fax from someone purporting to be from a government agency. Scammers often rely on publicly available information and provide what initially appear to be official documents or employee ID numbers to project an image of credibility. Pay close attention to any material you receive purported to be from government agencies. Does the seal or name seem suspicious in any way? Does the mailing address appear legitimate — or is it a P.O. Box or an address for a third-party mailing company? What product or service exactly is being provided? Is there a disclaimer?  
AG Rokita offers the following tips to avoid scams:
Be wary and closely examine a solicitation that seems to be coming from a government entity but is soliciting a product or service to obtain records. 
Be leery of callers who specifically ask you to pay by gift card, wire transfer or cryptocurrency. For example, the IRS does not accept iTunes gift cards.
Look out for prerecorded calls from imposters posing as government agencies.
If you suspect fraudulent activity, immediately terminate the communication, and do not provide any personal information or money.
Contact our Consumer Protection Division at 1-888-834-9969 or visit our website. 
This Week in Hoosier History
1865 – On the evening of April 14, Indiana Congressman Schuyler Colfax walked Abraham Lincoln to the door of the White House. The President and Mrs. Lincoln were leaving to see a play at Ford's Theater. Colfax and Lincoln had been discussing Colfax's upcoming trip to the West. Lincoln wanted to encourage returning soldiers to move west to help mine gold and silver needed to pay off the national debt, which had ballooned to $2.6 billion during the Civil War. Later that evening, Lincoln was assassinated at the theater.
For more local news . . .
Check out our archived episodes of What's Happenin' and Talkin' Sports with Nick Jenkinson here