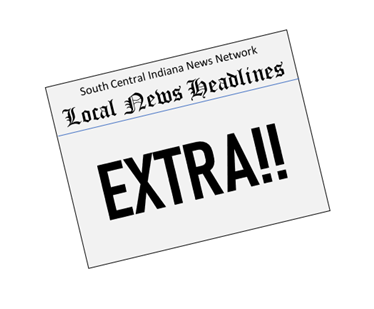 Bloomington Police make arrest for recent shooting in Crestmont Neighborhood
Bloomington Police have arrested 18 year-old Bloomington resident Hachime Abou and 2 minors in the March 17th shooting of the 41 year-old driver of a vehicle in the Cresmont area of Bloomington.
A witness of the event in question stated that she had seen a blue passenger car parked in the 1400 block of W 13th Street with several people gathered around it listening to music. The said she then observed three individuals wearing face-coverings and hooded sweatshirts that appeared to be sneaking behind a building near where the car was parked. The three masked individuals all began firing handguns towards the blue passenger car and everyone that had been standing around it scattered as the vehicle sped off eastbound on 13th Street.
Officers located several empty shell casings where the witness saw the individuals shooting from and saw damage to nearby buildings and parked vehicles, that appeared to have been caused by the gunfire.
Surveillance video from surrounding residences and businesses was reviewed and investigators were able to identify all three shooters. A probable cause affidavit was filed with the Court requesting an arrest warrant be issued for Abou. The warrant was issued, but it was believed that Abou had left the Bloomington area and his whereabouts were unknown. Abou was known to have returned to Bloomington on April 14th, and officers were able to box-in a vehicle for which he was the passenger. The woman driving the vehicle rammed the patrol vehicle several times, but was unable to move it out of the way. Both she and Abou were then taken into custody. At the time of his arrest, Abou was armed with a handgun.
While on the scene of the traffic stop, a 17 year-old suspect of the shooting approached officers on the sidewalk and was taken into custody without incident. He was transported to the Monroe County Jail and charged withcAttempted Murder and Criminal Recklessness with a Deadly Weapon.

*** Criminal defendants are presumed innocent unless and until proven guilty in a court of law.
Intermittent Graduate Student work stoppage continues at Indiana University
Indiana University continues to refuse to recognize union status for their 2500 Bloomington Campus Graduate workers, who walked out on the job for scheduled period of time. The thousand or more students that walked out on their jobs mid last week, are scheduled to return on April 20th. Although the University insists that the group are not technically employees, the protesters recently voted to become united under the Indiana Graduate Workers Coalition–United Electrical Workers (IGWC-UE). The walkout demands appear to be an increase in wages and an elimination of the current $700 student fee. It has been reported that the Graduate Student workers currently earn total of $52,000 in benefits and wages, in return for up to 20 hours of work, 10 months of the year.
Indianapolis Indians lose all three this weekend
The Indianapolis Indians were held to just five hits – two off the bat of Cal Mitchell – in a 5-1 loss to the Saints in the series finale Sunday afternoon at CHS Field. St. Paul won its third consecutive game to take the series.  
Indians Record: 6-5 (LP: Beau Sulser 1-2) / St. Paul Record: 8-3 (WP: Chi Chi Gonzalez 2-0)
Product Recall
Firehouse Jams recalls Uncured Bacon Marmalade products produced without benefit of inspection
Firehouse Jams, LLC, an Erwinna, Pa. establishment, is recalling approximately 709 pounds of heat-treated, shelf-stable uncured bacon marmalade products that were produced without the benefit of federal inspection, the U.S. Department of Agriculture's Food Safety and Inspection Service (FSIS) announced. The uncured bacon marmalade with oranges and balsamic caramelized onions product was produced on July 10, 2021, Dec. 3, 2021, and March 1, 2022. The following product is subject to recall [view labels]:
10.5-oz. jar containing "Eat This – YUM! – Uncured Bacon Marmalade with Oranges and Balsamic Caramelized Onions" with lot codes 7/23, 11/23, 12/23 and 3/24 with a two-year shelf-life.
The product subject to recall bears establishment number "EST. 47682" inside the USDA mark of inspection. These items were sold online and shipped to retail locations nationwide. The problem was discovered when FSIS was notified by the Office of Inspector General (OIG) of a complaint received through the OIG's hotline. FSIS investigated the complaint and determined that the products were produced in an establishment that was not inspected by FSIS.
This Week in Hoosier History
1861 – Volunteers began arriving in Indianapolis to serve in the Civil War. It had been only three days since Indiana Governor Oliver P. Morton had told President Abraham Lincoln that the state would raise 10,000 men. A camp was established on the 36-acre state fairgrounds, then located in the area of 19th Street and Central Avenue. Named Camp Morton in honor of the Governor, the facility served as a training camp for less than a year before it was converted to prison grounds for captured Confederate soldiers.


For more local news . . .
Check out our archived episodes of What's Happenin' and Talkin' Sports with Nick Jenkinson here