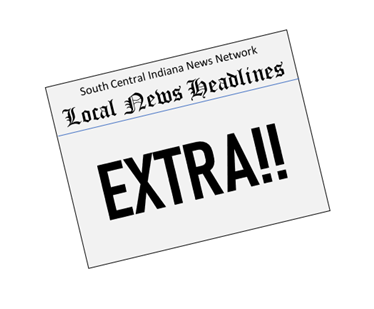 Big 10 Conference add USC and UCLA beginning 2024-25
The Big Ten Conference Council of Presidents and Chancellors voted unanimously to admit the University of California, Los Angeles and the University of Southern California to the Big Ten Conference effective August 2, 2024. Competition will begin for all conference sports in the 2024-25 academic year.
After receiving written applications from the two universities, Big Ten Conference Commissioner Kevin Warren, alongside conference athletics directors and the Council of Presidents and Chancellors, evaluated the applications based on a dynamic model weighting four primary principles with supporting criteria. The principles include academics and culture; student-athlete welfare, competition, and logistics; commitment to diversity, equity, and inclusion in sports; and financial sustainability. The model allows the conference to analyze criteria in a strategic and effective manner.
"As the national leader in academics and athletics for over 126 years, the Big Ten Conference has historically evaluated its membership with the collective goal to forward the academic and athletic mission for student-athletes under the umbrella of higher education," Commissioner Warren stated. "The unanimous vote today signifies the deep respect and welcoming culture our entire conference has for the University of Southern California, under the leadership of President Carol Folt, and the University of California, Los Angeles, under the leadership of Chancellor Gene Block. I am thankful for the collaborative efforts of our campus leadership, athletics directors and Council of Presidents and Chancellors who recognize the changing landscape of college athletics, methodically reviewed each request, and took appropriate action based on our consensus."
The Big Ten Conference has a lineage of transformation dating back to the historic meeting with seven university presidents on January 11, 1895, at the Palmer House in Chicago, Illinois. Those seven leaders created the blueprint for what grew into the modern intercollegiate sports model. Adding the University of California, Los Angeles and the University of Southern California continues the conference's legacy of transformation and innovation in college athletics. The addition of the two universities remains subject to negotiation of final terms.
Indiana DCS receives federal approval for prevention funding
The Indiana Department of Child Services received approval from the Administration for Children and Families of its Title IV-E Prevention Program Five-Year plan, which allows the state to use federal funding for the first time to deliver prevention services to families with the goal of keeping children safely with their families and out of foster care.
The prevention plan is a requirement of the Family First Prevention Services Act (FFPSA), a federal law that was adopted in 2018 and focuses on keeping families together as well as ensuring that children who do have to be removed are placed in family settings whenever possible and not in congregate-care placements. It outlines how the department will utilize the funding on evidence-based practices to try to safely preserve more families, which, whenever possible, is better for kids and their families.
DCS implemented the congregate-care requirements of FFPSA in the fall of 2021. States may claim Title IV-E prevention services funding dating back to the quarter they first submitted an approvable plan. That makes Indiana eligible to claim for services going back to Jan. 1, 2021.
SCOTUS remands Indiana law requiring parental notification on minors' abortions back to lower court
The U.S. Supreme Court on Thursday threw out a lower court's judgment against an Indiana law requiring parental notification in instances when a court allows a minor to get an abortion without parental consent. Part of Kristina Box, Commissioner, Indiana Department of Health, et al., v. Planned Parenthood of Indiana and Kentucky Inc. — now has been remanded back to the 7th U.S. Circuit Court of Appeals for reconsideration following the U.S. Supreme Court's decision last week in Dobbs v. Jackson Women's Health Organization.
The Office of the Indiana Attorney General has sought relief from the injunction directly from the U.S. district court, which has expedited briefing at our request.
People's Park Concert Series – Bloomington
Enjoy free, live performances from local and regional musicians, and get your groove on in the newly renovated Peoples Park. Free event recurring weekly on Thursdays 4:30 – 6:00pm @ Peoples Park, 501 E. Kirkwood Avenue, in Bloomington. Click here for more info
July 7 Derrick Weidner & Olivia Doyle- acoustic folk, pop, country
July 14 Will Holler- acoustic folk,rock, Americana
July 21 Russian Cowboy- indie rock
July 28 Limestone Nomad- bluegrass, folk duo
August 4 Kade Puckett- funky fingerstyle guitar
August 11 Sofia Crespo- flamenco, traditional Spanish dance
August 18 Anneliese and Ali- acoustic, country, '90s all variety
August 25 Otto & the Moaners- cosmic folk rock
This Week in Hoosier History
1947 – Cowboy movie star Roy Rogers called on Governor Ralph Gates at the Indiana Statehouse. The governor stepped outside to meet the cowboy's famous horse Trigger, who entertained the chief executive with a few of the tricks he often performed on the silver screen. The western star was in town with his Thrill Circus, which was appearing at Victory Field.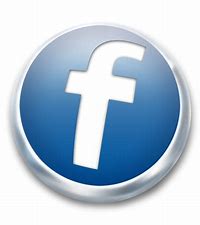 For more local news . . .
Check out our archived episodes of What's Happenin' and Talkin' Sports with Nick Jenkinson here