Indiana Cutters fall on the road to Indiana Tornados 26-16
Chapter 2 of Indiana's best semi pro football rivalry took place Saturday night as the Indiana Tornados beat the Indiana Cutters 26-16 at the Indiana School for the Deaf with the Indiana State Fair in the backdrop as the school is next to the fairgrounds. The teams split the season series and now one game remains for both teams with the playoffs approaching and lot on the line going into the final week of the regular season.
The Cutters scored with 6:10 left in the first quarter as Marquise Holt scored on a 6-yard touchdown run which was his fourth of the season with Dre Adkins adding the extra point to make it 7-0. The Tornados responded with a six-yard touchdown pass with 1:45 left in the first quarter and missed two-point conversion made it 7-6. Adkins hit a field goal with 3 minutes left before halftime as the Cutters took a 10-6 lead into the locker room. The Tornados took the lead early on in the third quarter when they threw a 6-yard touchdown pass but missed the two-point conversion to lead 12-10. The Cutters were deep in their own territory when Kenny Martin threw an interception that was returned for a Tornados touchdown to make it 18-10 going into the fourth quarter. The Tornados scored on a 20-yard touchdown pass and added the two-point conversion to make it 26-10. The Cutters would get one back when Kenny Martin found Isaiah Moore on a 4-yard touchdown pass which was the 7th receiving touchdown of the year for Moore.
Torrell Williamson ran 17 times for 100 yards and Marquise Holt 14 times for 66 yards as they combined for 31 of the 37 carries. Although the two combined 166 yards of rushing the team had a total of 156 yards because of two quarterback sacks for 15 yards and one running play for a loss of one. Kenny Martin was 7-17 passing for 65 yards with a touchdown and interception. The Tornados were 9-20 passing for 164 yards throwing for three touchdowns and no interceptions. They ran the ball 27 times for 76 yards and no touchdowns. The Cutters 4-5 on the season will travel to Cincinnati this Saturday Night to face the Cin City Buccaneers.
Hagerstown Little League Baseball beats Michigan in Great Lakes Region Opener
The Hagerstown Indiana Baseball Little League won its first game Saturday evening in the Great Lakes Regional over Gross Pointe Farms Little League from Michigan 6-2. The Team will play its second game tonight against London Kentucky on ESPN at 7 pm. London Kentucky beat Hinsdale Illinois 5-4 on Saturday in the first game and then beat Hamilton Ohio 7-6 Sunday Afternoon. Gross Pointe Farms eliminated Hinsdale Illinois 6-3 on Sunday Evening. The Michigan team will be back in action against Harrison Ohio at 1 pm this afternoon.
Golfweek Hoosier Amateur Tournament starts this morning at IU's Pfau Course
The 3rd annual Golfweek Hoosier Amateur Tournament starts this morning at the Indiana University Pfau Course. 108 Players will be participating in the three-day 54-hole stroke play format in Women's and Men's divisions. There are College and Junior golfers along with college graduates that will are in Bloomington for this event.
One of the local players to watch is Landon "Happy" Gilmore who starts his junior season at Bloomington South. Gilmore was one of the top golfers in the state of Indiana this year and the nickname adds to his popularity when travelling around the country to play in tournaments. Mitch Oard who played at Edgewood HS and won the schools only sectional golf title in 2009 after a State Finals Appearance in 2008 is also playing this week in this tournament. Oard has won three Bloomington City Golf Championships in 2011, 2013, 2014 and was runner up in 2014. He was inducted this year in Bloomington City Golf Hall Of Fame. Oard played college golf at Oakland City University and Franklin College.
Jamie Kaiser Jr picks Maryland over Indiana and Virginia
Jamie Kaiser Jr. is a Terrapin. On Sunday, the four-star shooting guard from Burke, Va. announced his commitment to the Maryland basketball program over finalists Indiana and Virginia. Kaiser is Maryland's second-class of 2023 commit, joining Jahnathan Lamothe, a three-star shooting guard from Baltimore, Md. The 6-foot-6 Kaiser is ranked No. 73 on 247Sports and No. 139 on Rivals, and On3 considers Kaiser one of the biggest risers in his class, moving all the way up to No. 37 in their rankings.  He is a strong 3-point shooter, averaging 20.7 points per game at Bishop Ireton last season. Kaiser played AAU basketball for New World on the Adidas 3SSB circuit, and he recently announced that he'll play his final year of high school basketball at IMG Academy in Bradenton, Fla. 
Mike Woodson and the Indiana coaching staff made a strong push for Kaiser, but it wasn't enough to draw him away from Maryland, the team he grew up rooting for. The Hoosiers have two commitments in the class of 2023, a pair of four-star guards Gabe Cupps and Jakai Newton. Indiana will now look elsewhere to round out its 2023 class, and it appears Woodson's recruiting focus is entered around two or three remaining players in the class of 2023. In late July, Indiana hosted an official visit for Arrinten Page, a top-50 power forward out of Marietta, Ga. With the impending loss of Trayce Jackson-Davis and Race Thompson following the 2022-2023 season, Page would be a major help to Indiana's long-term front court depth. DeShawn Harris-Smith, a top-50 shooting guard from Fairfax, Va., visited Bloomington the same week as Page and would give Indiana a plethora of guards for the future. The Hoosiers have also been involved in the recruitment of TJ Power, a top-50 power forward from Worcester, Mass., but he hasn't locked in a visit to Indiana. Power has recently received offers from Duke, North Carolina and UCLA after a breakout summer.
Indianapolis Indians Coverage
Indians Beat Louisville in Series Finale
Jamie Ritchie recorded a career-high tying four hits and Travis Swaggerty took a career-high four walks as the Indianapolis Indians outlasted the Louisville Bats in a back-and-forth, high-scoring affair on Sunday afternoon at Victory Field, 11-8. With the game tied 8-8 in the bottom of the seventh inning, Ritchie roped his third hit of the night to right-field to give Indianapolis (51-52) its first lead since the second inning against Matt Pidich (L, 4-4). He ended the day with his fourth career-high four-hit game and first since June 6, 2021, with Triple-A Reno vs. Sacramento. A sacrifice fly two batters after Ritchie's go-ahead single and a run-scoring groundout off the bat of Jared Oliva plated insurance runs for the Indians. Eric Hanhold (S, 5) entered for the final two frames and recorded the only two three-batter innings of the game by an Indians pitcher. After Indianapolis scored first in the bottom of the second inning on a two-out, RBI single by Ritchie, Louisville (43-62) took a lead and piled on for a four-run lead with two in the third and three in the fourth. All five of the Bats' runs in those frames came with two outs. Trailing by four, the Indians put up crooked numbers in their next four offensive half innings to crawl to a lead. Drew Maggi smoked a two-run double down the left-field line to bring the score to 5-3 with two outs in the bottom of the fourth.
Both teams then went back-and-forth through the next two innings, with Indianapolis outscoring Louisville by one run in each to tie the game. In the fifth, Diego Castillo offset a one-run double by Michael De Leon in the top half with a two-run single past the third baseman's glove, bringing Indy within one. A two-run double by Ronnie Dawson off Noe Toribio (W, 2-1) in the top of the sixth was then erased by three runs in the Indians' half inning. A run-scoring groundout, wild pitch and costly, game-tying throwing error by third baseman Juniel Quercuto to score Rodolfo Castro all the way from first base to tie the game at 8-8. Swaggerty went 0-for-1 with a career-high four walks, besting his previous career-high of three walks last matched on July 11, 2019, with High-A Bradenton Lakeland. Mason Martin recorded his sixth career-high three-walk game, his first since July 1, 2019, with Single-A Greensboro at Hagertown. The Indians walked a total of 12 times compared to just 10 hits.
The Indians beat Louisville 5-3 on Thursday and 6-1 on Friday as the Bats on Saturday's game 8-3. The Indians won series with Louisville 5-2. The Indians will begin a six-game series at Memphis tomorrow night at 8:05pm.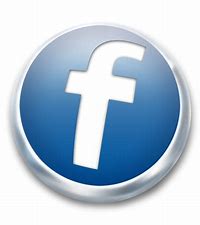 For more local news . . .
Check out our archived episodes of What's Happenin' and Talkin' Sports with Nick Jenkinson here