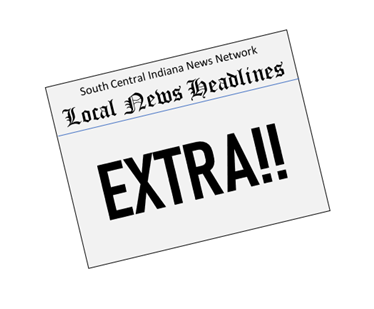 Providing school choice, more opportunities for Hoosier students
Indiana House District 60 State Representative Peggy Mayfield discusses education opportunity
Virtual learning during the pandemic opened many parents' eyes to aspects of their children's education, especially in regard to curriculum. Indiana has long championed school choice for parents to find the academic environment that best suits their children's needs, as well as an early-learning program to prepare them for future success.
For over a decade, Indiana's Choice Scholarship Program has enabled Hoosier families to choose the best educational option for their children, regardless of where they live. While most students attend either a traditional public school in their zip code or one outside their designated school district, others choose a public charter school or nonpublic school that offers specialized learning that may not be available in traditional public schools.
In our community, Martinsville's Tabernacle Christian School, Mooresville Christian Academy, and Saint Charles Borromeo School, Adventist Christian Elementary, Covenant Christian School, Lighthouse Christian Academy, and Clear Creek Christian School in Bloomington all participate in the Choice Scholarship Program.
Vouchers are worth up to 90% of a student's public school tuition funding and available to families who earn up to 300% of the Free and Reduced Lunch threshold ($154,000 for a family of four). More information, including student eligibility and applications, are available on the Indiana Department of Education's website at in.gov/doe/students/Indiana-choice-scholarship-program. The deadline to apply for the 2022-23 school year is Sept. 1.
Families with 4-year-olds can also apply for Indiana's On My Way Pre-K program to help their child get a head start on their education. Aside from teaching them their ABCs and 123s, On My Way Pre-K prepares them for kindergarten by establishing foundational skills like following directions and working with others. To qualify, the child must be 4 years old by Aug. 1 and plan to start kindergarten in the next school year, live in a household with an income below 185% of the federal poverty level (for a family of four, that's up to $4,278 in monthly income before taxes), and have parents or guardians who are working, attending school or job training, or looking for employment. More information and applications are available online at OnMyWayPreK.org.
By ensuring state funding follows the student, Indiana empowers families to decide where they think their children will learn best. I will continue supporting policies that give parents more control over their children's education.
Bloomington Pools and Parks Update
Mills Pool and Bryan Park Pool
Mills Pool closed for the 2022 season on July 31. Bryan Park Pool has made the shift to back-to-school hours, and beginning August 6 is open Saturdays and Sundays only from 11 a.m. until 7 p.m. The final day of pool operation for the 2022 season is Labor Day, September 5.
Park Ridge East Park
Rain during the last week of July put the paving contractor behind schedule for the asphalt repair and paving of the tennis and basketball courts at Park Ridge East. Work is still scheduled to take place in August. Signs warning park users about the upcoming, temporary closure of the courts are posted in the park.
Griffy: A Golden Celebration at Griffy Lake Nature Preserve
Bloomington Parks and Recreation, Mayor John Hamilton, and several special guests, officially cut the ribbon on the completed accessible fishing pier and side path project at Griffy Lake on July 29. Representatives from architectural firm Mader Design presented Bloomington Parks and Recreation with a canoe that they donated to the rental fleet at the Griffy Lake boathouse. Learn more about Griffy Lake at https://bton.in/d68AW.
Bloomington women to be honored at Women's Achievement Celebration
The City of Bloomington Commission on the Status of Women announces the Women's Achievement Celebration "Reflecting Back, Moving Forward," which will take place on August 19, 2022, at the FAR Center for Contemporary Arts at 505 W 4th St in Bloomington.
The Women's Achievement Celebration will honor four local women with awards for their outstanding contributions to the community – the 2022 Woman of the Year, the Toby Strout Lifetime Achievement Award, the Emerging Leader Award, and Young Woman of the Year. These awards are normally presented in March during Women's History Month but were postponed due to the pandemic.
The 2022 Woman of the Year is Courtney Payne-Taylor, founder of GRO, the Girls Riders Organization. Since GRO was founded in 2006, it has expanded to include chapters in 11 states and has established partnerships with Girls Inc. and the Boys & Girls Club. Recognized nationally through ESPN's Everyday Heroes and NBC's Inspiring America awards, Courtney believes her mission in life is to empower girls by teaching them to skateboard. Courtney is also the current Operations Director for Boys and Girls Clubs of Bloomington.
The Toby Strout Lifetime Achievement Award winner is Dellsie Boddie. Dellsie has demonstrated a lifelong commitment to feeding, nurturing, and empowering her community. Her acts of service stretch beyond Cry of the Children, the organization she founded in 1995 to improve the quality of life for adolescents. Dellsie has long been a positive force for children and families in our community, including people experiencing homelessness, elders, and students.
The Emerging Leader award winner is Nichelle Wash. Outside of her work as Associate Director of Diversity, Equity, and Inclusion at the Education Advisory Board (EAB), Nichelle Wash is active in community organizations and projects addressing hunger, education, and economic and social development. Nichelle developed and launched the free, afterschool training program, Girls Coding Camp. She is also the chair of the Monroe County Women's Commission and Founder and CEO of The Guarden, which offers diversity education training for institutions, corporations, and organizations.
The Young Woman of the Year is Rebekah Turner. Rebekah is a founding member and Senior Patrol Leader of Scouts BSA Troop 1148. At just 16 years old, Rebekah is kind, compassionate, and an exceptional leader. She is a staff member at the National Youth Leadership Training (NYLT) program, leading 11-17-year-olds on wilderness adventures, and teaches youth at the annual Scout Summer Camp at Maumee Scout Reservation.
In addition to the 2022 award winners, the Women's Achievement Celebration will also recognize award winners from the 2020 and 2021 award years. Many of these community leaders provided essential support to Bloomington residents during the height of the COVID-19 pandemic but were unable to be honored with an in-person celebration.
The Women's Achievement Celebration will begin at 5:30pm. Tickets are free, but space is limited, so registration is required. To reserve tickets, please visit https://bton.in/PMhsn.
This Week in Hoosier History
1941 – President Franklin D. Roosevelt appointed General Lewis Hershey to be Director of the Selective Service.  Hershey, from Angola, Indiana, was a four-star general who served in the office under six Presidents (1941-1970). He was the longest serving director of the Selective Service, spanning WWII, the Korean War, and the Vietnam War.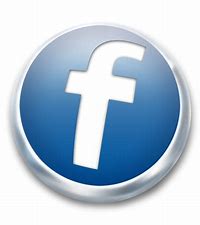 For more local news . . .
Check out our archived episodes of What's Happenin' and Talkin' Sports with Nick Jenkinson here