Nels Surtani and Siarra Stout win Golf Week Hoosier Amateur at IU's Pfau Course
Nels Surtani of Noblesville Indiana and Purdue University won on the fifth playoff hole to beat IU Freshman Cal Hoskins of Warsaw Indiana to win the Golfweek Hoosier Amateur at the Indiana University Pfau Course Wednesday. After 54 holes the two had a total score of 215 which was 2 over par for tournament and two strokes ahead of the third-place finishers. Mitch Davis from IU finished tied for 7th with a 7 over par 220. Jason Bannister from Bloomfield tied for 17th with a 12 over par 225. Bloomington South Junior Landon "Happy" Gilmore tied for 39th with a 19 over par 232. Jace Day tied for 41st with a 20 over par 233. Edgewood Grad Mitch Oard and Drew Todd tied for 71st with a 247 which was 34 over par. Jacob Paine finished 79th with a 40 over 253 and Robert Wise of Unionville tied for 81st with a 266 which was 53 over par.
Siarra Stout who hails from Franklin Tennessee and plays for Lipscomb University in her home state won the Women's Tournament with a total score of 223 which was 10 over par and a 1 stroke margin over Jocelyn Bruch of Carmel Indiana and Purdue University. Hanna Tanaka of IU finished in 19th place with a score of 255 which was 42 over par.
Hagerstown Baseball Little League to Face London Kentucky for trip to Williamsport
Hagerstown Little League from Hagerstown Indiana and the North Laurel Little League from London Kentucky will meet for the second time in the Little Baseball Great Lakes Regional in Whitestown at 4 pm this afternoon on ESPN2. This time it's for the Great Lakes Regional Championship with the winner going to the Little League World Series in Williamsport, Pa next week. Hagerstown is 2-0 while Kentucky is 3-1 and advanced to the Championship game by eliminating the Westside Little League from Hamilton Ohio 1-0 Wednesday afternoon.
Hagerstown beat North Laurel 3-1 in game that was finished Tuesday afternoon after rain suspended the game Monday Night with Hagerstown leading 3-0 in the top of the second inning. Hagerstown is looking to become the 16th Indiana Team to make it to Williamsport and the first since New Castle did it in 2012. North Laurel is looking to become the 11th Kentucky Team to make to Williamsport and the first since the Bowling Green Eastern Little League made it in 2019. This the first trip to Williamsport for the winner of this game. Hagerstown won the state title in 2013 and North Laurel won its first Kentucky State Championship this year.
Indiana Men's Soccer to appear four times on Big Ten Network
Indiana men's soccer will have at least four televised matches during its fall 2022 season, the Big Ten Conference announced on Wednesday, Additionally, all non-televised home matches will be streamed on the Big Ten Plus digital platform. IU's four televised matches will appear on the Big Ten Network and will include the matches versus Northwestern 8pm (Sep. 27), at Michigan 4pm (Oct. 2), versus Penn State 6:30pm (Oct. 14) and at Wisconsin 8pm (Oct. 18). The kickoff times for those matches have been updated to allow for TV scheduling, and the time changes are reflected on the IU men's soccer schedule.  Each round of the Big Ten Men's Soccer Tournament will also be featured on the Big Ten Network.
 
Indiana men's soccer is coming off a 15-6-1 record in 2021, resulting in the program's 46th overall and 35th consecutive trip to the NCAA Tournament. IU was the No. 15 national seed in the tournament, making it the only program to earn a top-16 seed in each of the last eight seasons. IU returned to the round of 16 for the seventh straight season, where its campaign ended from a 3-2, golden goal result against No. 2 Washington.
Former Indiana University Running Back Stevie Scott III signs with Denver Broncos
Fromer Indiana University Running Back Stevie Scott III, who played this spring for the Michigan Panthers in the United States Football League has made the leap to the NFL. He put up solid numbers for the Panthers in the USFL this season, and now signs a deal with the Denver Broncos heading into preseason. Scott had a good year for Michigan. While slightly overshadowed by the likes of Reggie Corbin, Stevie was a consistent force for the Panthers throughout 2022. He finished the season with 313 yards, averaging 3.1YPC. On top of that, he scored three touchdowns. Between Corbin and Scott, Michigan had one of the USFL's strongest backfields.
Interestingly enough, this isn't his first time with the Denver Broncos. Scott was with Denver back in 2021, but ultimately never saw the football field during the season. Now, due to his impressive performances in the USFL – and the national exposure the league provided him with, he ends up back in the NFL with the Broncos.
Indianapolis Indians Coverage
Indians Lose Series Opener at Memphis
The Indianapolis Indians were held to just three hits on Tuesday night in their series-opening loss to the Memphis Redbirds, 5-1. After a 1 hour and five-minute rain delay prior to first pitch, the Redbirds (56-49) broke open a lead with a four-run outpour in the bottom of the fourth inning. With one out and runners on second and third, Delvin Perez grounded a ball up-the-middle to score both runners. Kramer Robertson would cap the inning with a two-run homer off starting pitcher Miguel Yajure (L, 2-3) to make it a 4-0 Redbirds advantage.
Memphis RHP Thomas Parsons (W, 7-3) did not allow a hit through 5.1 innings, before a Jared Oliva bloop single broke up the no-hit bid. Parsons held the Indians (51-53) scoreless in his 6.0 innings of work. A one-out walk drawn by Jack Suwinski set the table for Indians' lone run of the contest. Brendt Citta singled down the right-field line to put runners on the corners, and Mason Martin grounded into a fielder's choice to
score Suwinski and make it a 4-1 deficit. Memphis would get a run back in their following at bat.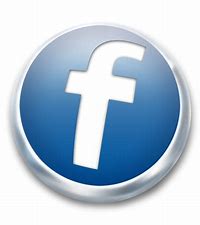 For more local news . . .
Check out our archived episodes of What's Happenin' and Talkin' Sports with Nick Jenkinson here