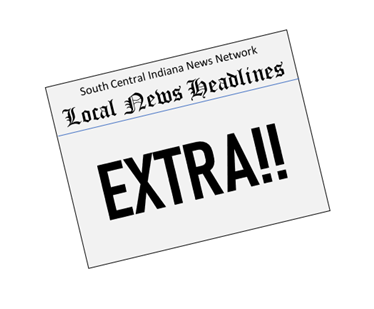 Indiana Department of Education says 20% of Indiana 3rd graders have not mastered reading skills
The Indiana Department of Education (IDOE) released results from the 2021-2022 Indiana Reading Evaluation and Determination (IREAD-3) assessment, which show that nearly one in five Hoosier students have not mastered foundational reading skills by the end of third grade.
Statewide, results show that more than 65,000 of Indiana's third grade students – or 81.6% – demonstrated proficient reading skills on the assessment. This is a modest improvement of 0.4 percentage points over results for the 2020-2021 school year. Overall, results remain 5.7 percentage points below pre-pandemic proficiency rates from the 2018-2019 school year, the last data set available prior to the COVID-19 pandemic.
While some student populations experienced a significant improvement in reading skills, other student populations will need renewed, intentional support to become strong readers. In total, more than 14,000 third grade students – or 18.4% – will need additional support to build their reading skills to meet grade-level reading standards. Reading proficiency declined overall for third grade students receiving free or reduced-price meals, special education students and English learners. Despite Black and Hispanic students experiencing a 2.1 percentage point and 1 percentage point increase respectively, their proficiency rates remain significantly below their grade level peers.
40 Books Named To Indiana Authors Awards Shortlists
The 2022 Eugene and Marilyn Glick Indiana Authors Awards announced the shortlist of books eligible for top honors in its eight literary categories. Forty books written by Indiana authors and published in 2020 and 2021 have been shortlisted. Winners will be announced on Aug. 24 at 10 a.m. via social media and the IAA newsletter. Follow @INAuthorsAwards and sign up at www.IndianaAuthorsAwards.org to receive the announcement. 
Shortlisted books were written by lifelong Hoosiers, professors at Indiana colleges and universities, and former residents with a deep connection to Indiana. This year's shortlists feature stories and poetry elevating the everyday and exploring the strange in Hoosier life. From books for our youngest readers to insightful scholarship on unexpected topics, the range of diverse voices recognized in the shortlists show that Indiana's literary prowess persists and continues to grow. Whether exploring the local or looking out to the world, Indiana's authors are claiming their place in the legacy of Midwestern writing about the history of this nation and our lives today.
All shortlisted books can be found at Bookshop.org. Shortlisted books by authors with ties to Bloomington include:
---
IU Cinema fall season spotlights women in film, classic remakes
Indiana University Cinema returns this fall with over 80 events, including the unveiling of new programming that foregrounds the work of women in global cinema. Highlighting the past, present and future importance of women's contributions to film, Women on Top: Legacies of Women in Global Cinema is a yearlong series that combines film screenings, industry guests, student mentorship sessions and masterclasses, and keynote speakers that feature a wide range of female film professionals from around the world.
Supported by a grant from the Women's Philanthropy Leadership Council at IU, Women on Top programming showcases:
Shaandiin Tome, an Indigenous writer, director and cinematographer, and Oscar winner Rayka Zehtabchi, an Iranian-American writer, director and producer, with a shorts program and an exclusive recorded introduction from Zehtabchi and her frequent collaborator, filmmaker Sam A. Davis.
New 4K restorations of revered Japanese actress Kinuyo Tanaka's "Love Letter" and trailblazer Márta Mészáros' "Adoption."
A talk by special-effects scholar Julie Turnock, who wrote a book on the history of George Lucas' Industrial Light and Magic. She pulls back the curtain on visual film effects in the global marketplace, and her talk will be followed by a screening of the popular Chinese film "The Mermaid."
IU Cinema has something spooky for everyone in October with Friday Night Frights, a monthlong series of horror films. Featuring psychological thriller "Watcher," classic Italian thriller "Suspiria," and back-to-back double features of "Shaun of the Dead" and "Slither" plus "Kill List" and "The Descent," this series is sure to make viewers laugh, scream and maybe look over their shoulder on the way home.
It's clear that Hollywood loves to remake films. Re:Made pairs an original film, its remake and a conversation between filmmaking professionals, academics and other experts articulating how filmmaking, film culture and film impact evolve over time.
The series kicks off with two icons of sci-fi cinema, "The Thing From Another World" and "The Thing," followed by a conversation on sound design in genre films. Next up is the 1968 "Romeo and Juliet" and Baz Luhrmann's gonzo "Romeo + Juliet," with a talk between two professional costume designers and scholars. The series concludes with 1957's "3:10 to Yuma" and its 2007 remake of the same name, engaging the audience on the trope of the Western anti-hero.
For full information and film listings, and to download IU Cinema's calendar, visit the IU Cinema website.
This Week in Hoosier History
1908 – The Delphi, Indiana, Wagon Works Company began making wagons and plows. Later, the firm, established by Fisher and Bradshaw, built the first school bus. Called a "school hack," it was a closed-body horse-drawn school bus. It was made until the 1920s when vehicles became powered by gasoline engines.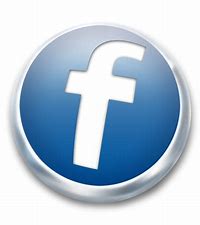 For more local news . . .
Check out our archived episodes of What's Happenin' and Talkin' Sports with Nick Jenkinson here