Hagerstown Little League wins Great Lakes Regional Title and advances to Williamsport
For the first time since 2012 a team from the State of Indiana is headed to the Little League Baseball World Series in Williamsport, Pa. The Hagerstown Little League beat North Laurel Little League 4-3 in 7 innings to win the Great Lakes Regional Championship in Whitestown, Indiana Thursday afternoon on ESPN2. Hagerstown is 91 miles from Whitestown.
61 Miles east of Indianapolis and 17 Miles Northwest of Richmond, the population of the town is 1,681. Most of them were on hand all week to watch the 11–12-year old's go 3-0 and punch their ticket to Williamsport. Hagerstown led 3-0 after 3 innings but Kentucky railed to tie the game 3-3 in the top of the fifth. Indiana scored in the bottom of the 7th to win its first ever Great Lakes Region title in just its second ever appearance at that level after getting to the Regional in 2013. Hagerstown will play Next Thursday at 3pm on ESPN against Midwest Region Champion which will be decided this afternoon at 1pm between Webb City, Missouri and Davenport, Iowa, which will be played on the same field in Whitestown.
Indiana Cutters travel to Cincinnati for final regular season game
The Indiana Cutters Semi Pro Football Team will make it second trip to Cincinnati Ohio as they face the Cin City Buccaneers in the regular season finale Saturday Night at 7 pm at Walnut Hills HS. Everything is on the line for the Cutters, Indiana Tornados and Kentucky Cardinals as they are all 4-5 in the Western Conference Blue Division.  For the Cutters its win and you're in the playoffs. The Cutters can win the division with a win and Tornado's loss. If the Cardinals beat the Cincinnati Dukes and Cutters lose, then the Cutters will miss the playoffs. The Tornados host the Southern Ohio Blaze in Indianapolis.
The Cin City Buccaneers are 5-2-1 and are in the playoffs. The Bucs need to win, and the Tornados beat the Southern Ohio Blaze in order to keep it's hopes alive for the Western Conference Red Division Championship. The Bucs and the Blaze did not play in Week 1 due to weather and the game will be made up next week if that situation happens and will push the division playoffs back a week. The Blaze is 7-1 and a win and or a Bucs Loss gives them the division title.
This is the second meeting between the Cutters and Bucs this season. The Bucs beat the Cutters 20-2 on June 25, in Martinsville. The Cutters are coming off a 26-16 loss to the Indiana Tornados last week in Indianapolis. Isaiah Moore caught his seventh touchdown pass of the season; Marquise Holt got his fourth rushing touchdown of the season. Dre Adkins kicked his fifth field goal of the season and Kenny Martin threw his third touchdown pass of the year with a strike to Moore late in the fourth quarter.
Indianapolis Colts open preseason with Buffalo Bills
The Indianapolis Colts will open the NFL preseason Saturday afternoon against the Buffalo Bills at Highmark Stadium in Orchard Park New York. Kickoff is 4 pm and the game will be shown on WXIN-Fox 59 in Indianapolis. The Colts open with high expectations after missing the playoffs a season ago. Quarterback Matt Ryan was traded to the Colts from the Atlanta Falcons in the Offseason after the Colts sent Quarterback Carson Wentz to the Washington Commanders. Indy also added Nick Foles as backup quarterback who played the Chicago Bears.
The Bills were 11-6 last season as they lost to the Kansas City Chiefs 42-36 in overtime in the AFC Divisional Playoffs. Josh Allen had an incredible season throwing for 4,407 yards and 36 touchdowns. Stefon Diggs had 1,225 receiving yards and caught ten touchdown passes. Devin Singletary rushed for 870 yards and seven touchdowns.
Johnathan Taylor is back for the Colts after rushing for over a thousand yards his first two seasons. Taylor rushed for a league leading 1,811 yards and 18 touchdowns a season ago. For his career Taylor has rushed for 2,980 yards and 29 touchdowns. Michael Pittman Jr had 1,082 yards and six touchdowns a season ago. Both Taylor and Pittman Jr were selected by the Colts in the 2020 NFL Draft. Indianapolis was 9-8 a season ago and lost their final two games to Las Vegas and Jacksonville that kept them out of the playoffs.
Indiana University Athletics announce partnership with Molson Coors beginning with 2022-23 season
IU Athletics announced a new partnership with Molson Coors Beverage Company today that will make Coors Light the exclusive domestic beer sponsor of IU Athletics beginning with the 2022-23 season. The multi-year sponsorship agreement was secured by IU Athletics multimedia rightsholder LEARFIELD.
 
As part of the agreement, Molson Coors Beverage Company will be able to utilize IU's script mark in its promotion, and it will be a visible part of the gameday experience at various IU athletics venues, including Memorial Stadium. The Rooftop at the Rock presented by Indiana Kitchen, located in the south end zone of Memorial Stadium, will include a Molson Coors branded beer garden. In addition to those facility-related items, IU Athletics' new partner will also have increased visibility on IU Athletics' official social and digital platforms, and on the IU Radio Network. Molson Coors has also established a $10,000 annual grant earmarked to support Indiana University and Bloomington community campaigns and initiatives centered on responsible drinking.
"Improving the gameday experience for Hoosier fans has been a high priority for our department, and we are excited to team with a great sponsor with a proven track record of working with other schools," said IU Vice President and Director of Athletics Scott Dolson in Press Release. "We are also excited that Molson Coors shares our commitment to encouraging people to drink and behave responsibly before, during and after our events."

"At Molson Coors, we are all about people making great memories and getting the most out of every moment, whether that's supporting your local sports team or relaxing with friends and family. We want to be part of responsible refreshment moments, because we believe that we're successful when our products are enjoyed the right way," said Tami Garrison, Community Affairs Manager, Molson Coors in Press Release.
Indianapolis Indians Coverage
Indians Rained Out at Memphis
The Indianapolis Indians have announced that their matchup on Wednesday evening at the Memphis Redbirds has been postponed due to inclement weather. The Indians and Redbirds will conclude their series this weekend. Tonight's game is scheduled for 8:05 pm, Saturday's game is scheduled for 7:35 pm and Sunday afternoons game is scheduled for 3:05 pm.
The Indians will return to Victory Field on Tuesday, Aug. 16 at 7:05 PM ET to begin a six-game series vs. the Iowa Cubs. Friday Fireworks and Nickelodeon Weekend highlight the Aug. 16-21 homestand, and single-game tickets are still available. 2022 season tickets, mini plans and flex plans come with priority seating access. To purchase, or for more on the Indians, visit IndyIndians.com or contact the Victory Field Box Office at (317) 269-3545 or Tickets@IndyIndians.com.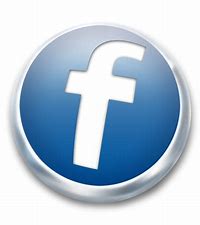 For more local news . . .
Check out our archived episodes of What's Happenin' and Talkin' Sports with Nick Jenkinson here