IU Athletics adds beer sales to Men's and Women's Basketball home games this season
Fans over 21 attending Hoosier men's and women's basketball games and select events at Simon Skjodt Assembly Hall can now enjoy beer to enhance their experience. The addition of beer sales at Simon Skjodt Assembly Hall is in line with past decisions to introduce beer sales at IU Football, Baseball, Softball and Men's and Women's Soccer. Beer was first offered at IU Football home games in 2019, at IU Baseball and Softball last spring, and at Men's and Women's Soccer this fall. This new Simon Skjodt Assembly Hall concession option will debut at Hoosier Hysteria Oct. 7.
"We continue to receive very positive feedback about our decision to introduce this option at a number of our other home sporting events, which makes this decision a logical next step in our ongoing efforts to improve the experience for our passionate Hoosier fans," said IU Vice President and Director of Intercollegiate Athletics Scott Dolson in press release. "As we have done at our other venues, we will be diligent about promoting, encouraging, and supporting responsible behavior at Simon Skjodt Assembly Hall, beginning with Hoosier Hysteria."
Encouraging responsible fan behavior and promoting alcohol safety continues to be a top priority for IU Athletics. Every purchaser (who appears to be younger than 50) is required to present a valid, government-issued photographic identification documenting that he or she is 21 for every purchase of beer. Purchasers are limited to two drinks per transaction, and beer sales end with 10 minutes remaining in the second half of men's games, and at the end of the third quarter for women's contests. No beer will be sold to a visibly intoxicated person. All servers have a current alcohol servers permit issued by the state of Indiana and have gone through and passed TEAM responsible alcohol service training.
Indiana University Water Polo names Max Taylor Assistant Coach
Indiana University Water Polo has named Max Taylor as an assistant coach, joining the program immediately. Taylor joins the program after a four-year stint at Whittier College as an assistant coach for men's and women's water polo. In his time at Whittier, he helped coach the Poets which include national championships on both sides (women, 2022 and men, 2019) as the men were also the 2019 SCIAC regular season championship along with a pair of runner-up finishes. 
Taylor played at Long Beach Community College where he helped lead them to a State Runner-up finish in the 2014 season and a State Championship in 2015. Taylor earned second team All-SCC in 2014, first team All-SCC in 2015, second team All-State and second team All-American during his time at LBCC. Taylor headed to Redlands after finishing up his time at LBCC where he led the team in scoring as a team captain in 2016 and 2017. Taylor helped his team to a 3rd place finish in the SCIAC Tournament. Taylor earned the honors of second team All-SCIAC, and an Honorable Mention All-American. In 2017, Taylor was first team All-SCIAC and second team All-American. He graduated from the University of Redlands with a bachelor's degree in Political Science.
Indiana University Men's Basketball tickets available for Holiday Games
The Indiana University men's basketball program will play five home games during the Holidays and tickets to those games are available through a Mini-Series package offered by the IU Athletics Ticket Office. Over the Thanksgiving break, the second and third games of the Hoosier Classic will take place when IU hosts Little Rock on Wednesday, Nov. 23 and Jackson State on Friday, Nov. 25. Prior to Christmas, the Hoosiers will face Elon on Tuesday, Dec. 20 and Kennesaw State on Friday, Dec. 23 in Simon Skjodt Assembly Hall. The series concludes when the Hoosiers resume Big Ten play on Sunday, Jan. 8 against Northwestern.
Tickets for the main level are $270, the balcony is $155 and IU students are $100. There will be a limit of eight (8) main level tickets per account. All seats will be assigned using the IU Athletics Priority Point Policy. A maximum of four (4) seats will be assigned on the first allocation pass of main level seats.
Indiana University Women's Golf in 12th place after second round of Badger Invitational
The Indiana Hoosiers women's golf team climbed a spot in the team standings and now sit 12th at the Badger Invitational at the University Ridge Golf Course on Monday. Junior Dominika Burdová played a team-best eight birdies to finish the day at 67 (-5). She birdied five of her first 11 and finished the round with three birdies in her final four holes on Monday. She has moved up nearly 40 spots in the individual rankings with a two-round score of 146 (79-67; +2). Graduate transfer Alexis Florio closed strong, stringing together four birdies in her back nine to play a card of 70 (-2). The Columbia transfer is the low Hoosier scorer through 36 holes at 145 (75-70; +1). Sophomore Margaret Fernandez rolled in a birdie attempt on No. 2 to finish the second round at 78 (+6). Senior Hanna Tanaka played an 80 (+8) with birdies on two of her final three holes. Sophomore Beatriz Junqueria turned in a scorecard of 82 (+10) in the second round. Playing as an individual, senior Valerie Clancy put together a solid round of 76 (+4) with a birdie on No. 7. Junior Morgan Dabagia, also playing as an individual, shot an 82 (+10) with two birdies in her final four holes. The third and final round of the Badger Invitational will begin with a 10am this morning with a shotgun start. Indiana will be paired with East Carolina and individuals from Iowa, Notre Dame, Wisconsin, Nebraska and Delaware.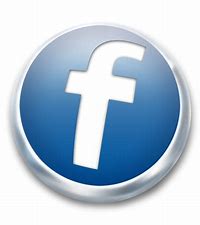 For more local news . . .
Check out our archived episodes of What's Happenin' and Talkin' Sports with Nick Jenkinson here