Indiana University Women's Basketball to have 11 national TV appearances this season
Indiana women's basketball will be featured 11 times as part of the Big Ten's television package, announced by the league on Wednesday afternoon.  The Hoosiers' TV slate will begin when IU hosts North Carolina in the ACC/Big Ten Challenge on Dec. 1 on Big Ten Network and resume on New Year's Day against Nebraska at home on ESPN2. A matchup with Maryland will be shown on BTN along with additional games in January at Michigan (Jan. 23) and Ohio State (Jan. 26). FS1 will air the rivalry matchup between Purdue and Indiana at Mackey Arena on Feb. 5 while playing six other games scheduled on TV networks in February.
They will meet Iowa at home (Feb. 9) and on the road at Ohio State (Feb. 13), welcoming Michigan (Feb. 16) while the Barn Burner Trophy game in Bloomington against the Boilermakers (Feb. 19) will all air on BTN. The regular season concludes at Iowa (Feb. 26) in a game set to air on ESPN2. Times for games not selected in the TV package will be announced at a later date. Season tickets for the 2022-23 campaign are now on sale through the IU Ticket Office, visiting the ticket office windows in the west lobby of Simon Skjodt Assembly Hall or calling 812-855-4006.
2022-23 Indiana Women's Basketball TV Schedule
Thursday
12/1/22
North Carolina
at
Indiana
Bloomington, Ind.
BTN
6:00 PM
Sunday
1/1/23
Nebraska
at
Indiana
Bloomington, Ind.
ESPN2
1:00 PM
Thursday
1/12/23
Maryland
at
Indiana
Bloomington, Ind
BTN
6:30 PM
Monday
1/23/23
Indiana
at
Michigan
Ann Arbor, Mich.
BTN
6, 7 or 8 PM
Thursday
1/26/23
Ohio State
at
Indiana
Bloomington, Ind.
BTN
8:30 PM
Sunday
2/5/23
Indiana
at
Purdue
West Lafayette, Ind.
FS1
2:00 PM
Thursday
2/9/23
Iowa
at
Indiana
Bloomington, Ind.
BTN
6:30 PM
Monday
2/13/23
Indiana
at
Ohio State
Columbus, Ohio
BTN
6, 7 or 8 PM
Thursday
2/16/23
Michigan
at
Indiana
Bloomington, Ind.
BTN
8:30 PM
Sunday
2/19/23
Purdue
at
Indiana
Bloomington, Ind.
BTN
12:00 PM
Sunday
2/26/23
Indiana
at
Iowa
Iowa City, Iowa
ESPN2
4:00 PM
Indiana University Softball invite alumni to celebrate 50 years of Indiana University Softball
Indiana Softball invites all Alumni to celebrate 50 Years of IU Softball the weekend of Sept. 30 to Oct. 2. Join us to celebrate the storied history and bright future of Indiana University Softball! We hope you pass this invitation along to your friends and take advantage of the special opportunity to make a trip home to Bloomington for this celebration. See the links below to view your invitation and RSVP. 
Indiana University Cross Country Runner Jake Gebhardt named Big Ten Cross Country Runner of the Week
Indiana University Cross Country Graduate student Jake Gebhardt was named Big Ten Men's Cross-Country Athlete of the Week as announced by the conference office on Wednesday afternoon. The Sterling, Ill. native was IU's top finisher at last weekend's Coaching Tree Invitational. In a very competitive field, Gebhardt finished 11th, running a personal best of 24:04.6 in the 8K.
He shaved nearly 20 seconds off his previous personal best, set at the Big Ten Championships in the Spring of 2021. Gebhardt has raced at the past three Big Ten Championships and was an All-Big Ten Second Team selection in 2021. He paced IU's men to a fifth-place finish at the Coaching Tree Invitational in a field that included ranked opponents in Northern Arizona, North Carolina and Georgetown. This is IU's first weekly honor during the Cross Country since Gabriel Sanchez was named Big Ten Men's Athlete of the Week in September 2021. The Hoosiers will return to action next week at the Paul Short Invite on the campus of Lehigh.
Former Indiana University Men's Basketball player Cody Zeller signs training camp deal with Utah Jazz
Former Indiana center Cody Zeller agreed to a training camp deal with the Utah Jazz on Tuesday ahead of his 10th season in the NBA. Zeller was an All-American at Indiana, where he played for coach Tom Crean from 2011-2013. Entering his 10th season in the NBA, Zeller will compete for a roster spot when training camp starts on Sept. 27. The Jazz entered a full rebuild this offseason after trading center Rudy Gobert and guard Donovan Mitchell for a haul of young players and draft picks.
Zeller played 27 games for the Portland Trail Blazers last season, but he was waived after requiring surgery on a right knee injury. He was selected with the fourth overall pick in the 2013 NBA Draft by the Charlotte Bobcats – now the Charlotte Hornets – where he played eight seasons. In total, Zeller has played in 494 games with 273 starts in the NBA. He holds a career average of 8.5 points, 6.0 rebounds and a 52.0 field goal percentage. Zeller's best year from a statistical standpoint came during the 2019-20 season when he averaged 11.1 points and 7.1 rebounds. He has earned close to $75 million in the NBA.
Zeller played two seasons under coach Tom Crean at Indiana University from 2011-2013. He played key role in the resurgence of the men's basketball program, which went from a 12-20 record the year before his arrival to 27-9 and 29-7 marks with Zeller. He started all 72 games for Indiana in a two-year span, averaging 16.1 points, 7.3 rebounds and more than one block, assist and steal per game. Zeller was the Big Ten Freshman of the Year in the 2011-12 season, and he earned freshman All-American awards from Yahoo, Sporting News and USBWA, as well as an AP All-American honorable mention. Zeller's 62.3 field goal percentage as a freshman remains the best single-season mark in program history. As a sophomore, he earned first team All-Big Ten honors and multiple All-American awards, helping Indiana win the 2013 Big Ten title. Zeller led Indiana to two NCAA Tournament appearances, reaching the Sweet 16 both years.
Indianapolis Indians Coverage
Indians Make it two in row over Saint Paul
Endy Rodriguez went 2-for-3 with a double in his Triple-A debut and Jose Godoy went yard as the Indianapolis Indians defeated the St. Paul Saints on Tuesday night at Victory Field, 7-3. Rodriguez, who was promoted from Double-A Altoona today, led off his debut with a single in the bottom of the second inning. He followed it up with a double smoked to left field in the fourth as the Indians (72-70) continued to be held scoreless by Saints (69-73) ace Simeon Woods Richardson.
Meanwhile, after surrendering one unearned run in the bottom of the first inning, Osvaldo Bido dazzled over 5.2 two-hit innings. His 10 strikeouts tied his career-high and was his second career double-digit strikeout game, last set on June 5, 2019 with Single-A West Virginia vs. Charleston. After Bido exited the game, the Indians took the lead in the sixth on back-to-back sacrifice flies by Brendt Citta and Rodriguez, marking the No. 100 overall prospect's first Triple-A RBI. An inside-the-park home run by Dalton Shuffield plated two to give St. Paul the lead back, 3-2, but Jose Godoy countered with a homer over the wall to tie the game. The Indians offense then boomed for four runs in the bottom of the eighth, with a two-run single by Citta off of Devin Smeltzer (L, 3-4) breaking the tie. Jared Oliva followed with a single and Godoy capped the scoring with a two-out double.
Junior Fernandez (W, 2-3) held St. Paul scoreless in the eighth and Nick Mears stranded two runners on to clinch the victory in the top of the ninth. Godoy's three hits set a new season-high for the veteran catcher, while Citta led the offense with three runs driven in.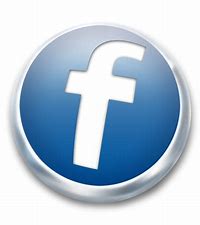 For more local news . . .
Check out our archived episodes of What's Happenin' and Talkin' Sports with Nick Jenkinson here