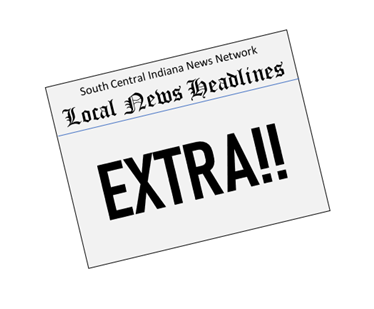 Indianapolis to remain home of Horizon League Basketball Championships
The Horizon League and the Indiana State Fair Commission announced on Tuesday an extension of their partnership that will keep Indianapolis and the Indiana Farmers Coliseum as the home of the Horizon League Basketball Championships. The partnership has been extended through 2026.
Indianapolis has played host to the semifinal and championship games of both the men's and women's tournaments since 2020. Home to the Horizon League offices, Indianapolis has been a hub for some of the largest sporting events in the nation. It hosted the entire NCAA men's basketball tournament in 2021, with first and second round games held at the Indiana Farmers Coliseum, and has already been selected to stage its ninth men's Final Four in 2026 with the HL tabbed to co-host along with IUPUI. The Circle City has also played host to three NCAA women's Final Fours, most recently being in 2016.
The Horizon League Basketball Championships has already made an impact on the community since it began its latest run of hosting starting in 2020. Over 18,000 fans have attended semifinal and championship games when fan attendance was permitted, including over 4,000 school-aged children during the annual School Day event that takes place during Women's Championship game.
The Horizon League has also hosted additional events to help support the city of Indianapolis. The 2022 championships hosted the inaugural International Women's Day Celebration that brought together women leaders and allies from the community. Each year, the HL has also hosted an interactive Fan Zone just steps away from Indiana Farmers Coliseum free of charge with entertainment, activities and photo opportunities.
Indiana Farmers Coliseum, located at the Indiana State Fairgrounds & Event Center, is a 6,800-seat arena that hosts over 150 events and over 1 million guests annually. The average drive for Horizon League fans is four hours, while nine of 11 schools are within five hours of Indianapolis.
The 2023 Horizon League Basketball Championship will begin Feb. 28 and March 1 with early round games on campus and will culminate with the semifinal and championship games on March 6-7.
IU to lead NSF-funded center focused on transforming nanocrystal research
A multi-institution team of researchers led by Indiana University chemist Sara Skrabalak has been awarded $1.8 million from the National Science Foundation to establish a research center focused on transforming nanocrystal discovery and design. Nanocrystals are microscopic collections of atoms that drive innovation in all sectors of the economy. They are used in catalytic converters, transparent sunscreens, self-cleaning surfaces and even medicines.
The new Center for Single-Entity Nanochemistry and Nanocrystal Design is part of the NSF's Centers for Chemical Innovation Program, which funds centers focused on long-term, fundamental chemical research challenges. The project will also provide IU chemistry students with hands-on research experience in the field of nanomaterials.
In addition to Skrabalak, the research team includes Xingchen Ye of IU, Lane Baker and Xin Yan of Texas A&M University, Graeme Henkelman of the University of Texas at Austin, and Katherine Willets of Temple University. Together, they will develop new technologies to rapidly identify and leverage the unique properties of nanocrystals in a variety of applications, such as disease treatments and platforms for sustainable energy. Nanocrystals are so small that they're measured in nanometers, or billionths of a meter. But Skrabalak said that contrary to their size, they have huge potential.
City of Bloomington accepting applications to serve as alternate on Board of Zoning Appeals and Parking Commission
The City of Bloomington is accepting applications from community members who would like to serve on one of the following City boards or commissions:
Board of Zoning Appeals
Appointed by: Mayor John Hamilton (3) and Bloomington Common Council (1)
For more information visit bloomington.in.gov/onboard/committees/info?committee_id=4.
Parking Commission
Appointed by: Mayor John Hamilton (4) and Bloomington Common Council (5)
For more information visit bloomington.in.gov/onboard/committees/info?committee_id=56.
More information about each board and commission, including mission statements, membership requirements, current membership listings, and term lengths is available at the links listed above. The application is available at bloomington.in.gov/onboard/applicants/apply. After applying, members must be appointed to each board or commission by the Bloomington Common Council or Mayor John Hamilton. Please note: city residency is required for membership on most but not all of the boards and commissions. Prospective applicants are urged to attend a meeting of the board or commission of their choosing prior to applying. Meeting schedules for each body may be accessed by clicking on the links above. All meetings of the City's boards and commissions are open to the public. 
There are currently more than 45 boards and commissions that advise the mayor and city council on a vast array of issues. In addition to their advisory function, these bodies may work cooperatively with City departments to contribute to policy, approve resolutions, and fund projects, among other responsibilities. Learn more about all of the different boards and commissions at bloomington.in.gov/boards.
This Week in Hoosier History
1929 – Dedication ceremonies were held for the Scottish Rite Cathedral in Indianapolis, one of the most impressive examples of Neo-Gothic architecture in the United States. The magnificent structure of Indiana limestone includes stained-glass windows, carved woodwork, patterned ceilings, and a 54-bell carillon.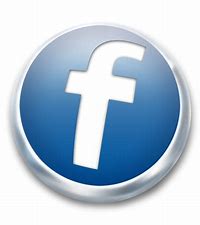 For more local news . . .
Check out our archived episodes of What's Happenin' and Talkin' Sports with Nick Jenkinson here