IU to face Michigan for 109th IU Homecoming
After two straight road games, Indiana football will return home to face Michigan on Saturday, Oct. 8 for the 109th Homecoming at Noon ET. The Big Ten Conference announced on Monday (Sept. 26) that the game will air on FOX. Indiana (3-1, 1-0 B1G) and Michigan (4-0, 1-0 B1G) will meet for the 71st time in program history. IU started a season 3-0 for the third time under head coach Tom Allen, before a setback at Cincinnati last weekend.
More information on the Homecoming festivities can be found by clicking here.
Troy Aikman roasts Indiana University during Monday Night Football
Former Super Bowl winning Quarterback and current NFL Commentator Troy Aikman has received some attention for badmouthing the Indiana University Football program. During this week's Monday Night Football game, Aikman responded to colleague Joe Buck's praise of IU Alum Peyton Hendershot with a dig at the Hoosiers. Buck, an IU grad himself, commented after Peyton Hendershot, a Rookie Tight End recently picked up by the Dallas Cowboys, "[Hendershot is] making the Indiana Hoosiers Football program proud." Aikman then responded, "That doesn't take much, does it?"
Scoring Spree Shoots IU Past Northwestern in 4-1 Win
After Northwestern (1-6-2, 0-3-0 B1G) opened the scoring in the 48th minute, Indiana Men's Soccer (4-2-2, 1-1-1 B1G) responded with three goals in the span of 2 minutes and 33 seconds on its way to a 4-1 win over the Wildcats Tuesday (Sept. 27) night on Jerry Yeagley Field at Bill Armstrong Stadium Indiana's first goal came about a minute after Northwestern's opener from the left foot of redshirt junior midfielder Quinten Helmer. IU added goals in the 50th, 52nd and 77th minutes to complete the comeback win and earn an important three points in Big Ten Conference play.
Indianapolis Indians Coverage
AT THE VIC: The Indians finished off their home slate of games on Saturday night with a 41-34 record after going 4-8 through the final 12-game homestand. This season marks their 18th campaign with a winning record at home since becoming a Pirates affiliate in 2005 and 21st season in Victory Field history.
MOST VALUABLE PLAYER: Ji-Hwan Bae was an everyday difference maker for the Indians to be named the 2022 Team MVP on Saturday. Rotating between second base (57 games/53 starts), third base (1 game/0 starts), shortstop (24 games/20 starts), left field (8 starts) and center field (20 games/19 starts) over 108 total games, he consistently performed at a high offensive level and leads all Indians qualifiers with a .289 average, .362 on-base percentage, .430 slugging percentage, .792 OPS, 121 hits, 81 runs scored and 30 stolen bases.
PITCHER OF THE YEAR: Cody Bolton excelled in a hybrid role with the Indians in his first Triple-A campaign coming off a season-ending knee injury in 2021 to earn Indy's 2022 Pitcher of the Year award. The right-hander, who entered the season as Pittsburgh's No. 30 prospect by Baseball America, went 4-2 with a 3.01 ERA (25er/74.2p) and 81 strikeouts over 29 games (14 starts). After strictly working as a starting pitcher through the first three seasons of his career, Bolton shined out of the bullpen, going 4-0 with a 2.45 ERA (9er/33.0ip) and 39 strikeouts.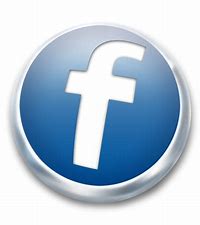 For more local news . . .
Check out our archived episodes of What's Happenin' and Talkin' Sports with Nick Jenkinson here