Former Hoosier arrested at LSU
Former Indiana University Defensive Tackle Ralph Green III has been arrested after allegedly breaking into the LSU football locker room, and threatened and battered officers while claiming he was "the reason LSU won the 2019 National Championship," Green has been charged with resisting a police officer with force, battery of a police officer, battery of an emergency responder, simple assault, simple battery, and unauthorized entry,
Green is accused of following a woman into the Tiger's locker room on Monday, cornering a witness and assaulting him while threatening to kill him. Green was told to leave by police officers but refused Police orders. While attempting to handcuff Green, the former Hoosier reportedly spat on officers and continued to spit on hospital staff, and even assaulted an EMT, according to reports. A stun gun was used on Green and he was booked into East Baton Rouge Parish Prison.
Green has a history of assault accusations, being suspended while a Hoosier after being arrested in April 2015 on a misdemeanor battery charge, reportedly slapping a woman in the face after she refused to dance with him. Green played defense for IU football from 2013 to 2016.
*Criminal Defendants are presumed innocent unless and until convicted in a court of law
Hoosiers lose at home to Buckeyes
The Indiana Women's Soccer Team (2-3-6, 0-3-1) fell, 4-0, against Ohio State (7-2-2, 2-1-1) on Thursday evening at Bill Armstrong Stadium.
KEY MOMENTS
• Senior midfielder Alaina Kalin got the first shot on goal for the Hoosiers in the 19th minute, but it was saved by Buckeyes' keeper.
• Ohio State's Kailyn Dudukovich scored the first goal of the match in the 20th minute to give the Buckeyes the lead heading into the half.
• OSU netted their second goal in the 54th minute.
• Freshman defender Arianna Rose had the Hoosiers best opportunity in the 58th minute but was caught by the goalkeeper.
• The Buckeyes continued to extend their lead as they fired another into the net in the 64th minute.
• Ohio State added to their lead with another goal in the 68th minute.  
NOTABLES
• Indiana tallied eight shots and three shots on goal.
• Bethany Kopel totaled eight saves on the night in her second start of the season.
• Abbey Iler started in her second match this season totaling 36 minutes.
• Karlee Luker and Olivia Albert both appeared in their fifth game this season.
Indianapolis Indians Coverage
Rodriguez and Owen Crank Solo Shots as Indians Drop Season Finale
Indy loses fifth straight to finish one game under .500
Endy Rodriguez launched his first career Triple-A home run and 25th overall for the season, and Evansville, Ind. native Hunter Owen – Indianapolis' 2021 home run leader – clubbed his first long ball of the 2022 campaign, but the solo shots weren't enough as the Indians lost their season finale 11-3 to the Columbus Clippers on Wednesday night.
Indians Record: 74-75 / LP: Mike Burrows (1-5) Columbus Record: 85-64 / WP: Konnor Pilkington (3-5)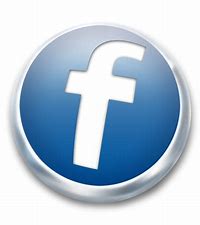 For more local news . . .
Check out our archived episodes of What's Happenin' and Talkin' Sports with Nick Jenkinson here