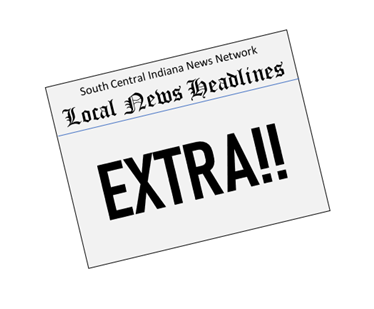 Governor Holcomb declares disaster for 3 Indiana Counties
Governor Eric J. Holcomb issued an executive order declaring a disaster emergency for Jefferson, Ohio and Switzerland counties due to the Sept. 3 flooding event.
"Hoosiers in southern Indiana are rebuilding their lives after significant damage occurred from flash floods," said Gov. Holcomb. "By declaring a disaster emergency, the communities can receive additional state resources to support recovery efforts and offer a helping hand to those in need."
The three counties experienced near-record rainfall on Sept. 3 and into the next day, with some areas of southern Indiana experiencing up to a foot of rain. The rain caused catastrophic flooding and severe damage to infrastructure, including roads, homes, buildings and bridges. Switzerland County experienced significant widespread damage and at least one death was attributed to the flooding. The Indiana Department of Homeland Security staff have been working with local officials since the incident to properly assess the damage and determine what resources the state can provide to help the counties. The declaration impacts public assistance for infrastructure and not individual homes.
The disaster emergency declaration follows similar declarations at the county level. IDHS will work with officials from the Federal Emergency Management Agency (FEMA) to determine if the damages meet the threshold for federal assistance.
IDHS and Indiana 211 are helping to collect reports of damage caused by flooding on Sept. 3 in Switzerland and Ohio counties.
Indiana citizens are key to stopping poaching
Indiana Conservation Officers encourage citizens to partner with the Turn In a Poacher, Inc. (TIP) program and help put an end to poaching. TIP is a nonprofit conservation organization that protects fish and wildlife resources by increasing public support and involvement in bringing violators to justice. A poacher is a thief who illegally steals wildlife that belongs to each Indiana citizen. Indiana DNR manages wildlife for everyone, and every person can help TIP support DNR efforts by reporting potential violations at 1-800-TIP-IDNR (800-847-4367) or tip.IN.gov. Doing so will help conserve wildlife for future generations.
Call TIP if you see, hear, or learn about poaching or another violation regarding fish and wildlife. If your "TIP" leads to an arrest, you may receive as much as a $500 reward, and you can remain anonymous. Since 2017 TIP has received 1,788 tips and paid thousands of dollars in rewards for tips that have led to the arrest of a suspect.
"Concerned citizens are the main reason why Indiana TIP has been successful in fighting against poaching and bringing justice to those who violate fish and wildlife laws," said Joe Cales, TIP citizens advisory board president. "Poaching affects us all."
First Annual Bloomington Paint Out, Saturday, October 8th
Saturday, October 8th, Rain or Shine, The Arts Alliance of Greater Bloomington. Bloomington Watercolor Society, Upland Plein Air Painters and The Portrait Group are teaming up host this event at Woodlawn Pavilion in Bryan Park (Next to the swimming pool), beginning at 9:30am.
All artists will have canvasses or multi-media paper stamped before beginning their work. Supplies will be available for classes at the Pavilion and some supplies are available for painting on the Bryant Park grounds. Artists will be able to paint anywhere in Bloomington. The event is open to professional and emerging artists of all ages and skill levels to create original artwork of any subject in any medium. All stamped/tagged works must be completed that day by 3 pm to be eligible for judging. Completed works need to be brought to the Woodlawn Pavilion by 3:00 marked with the artist's name and email address or telephone number in the back. Please do not sign artwork until after judging. Wet Oil paintings should be in a frame for safe handling or BYO easel/display. ALL stamped works completed that day will be eligible for judging.

Awards will be for 1st, 2nd, and 3rd place artists in following categories:
Professional artists, Emerging Artists, Teens (12-17), and Youth )7-11)
Classes will be at the Pavilion from 10:00-2:00 for youth and teens/adults.
Various artists will be giving demonstrations throughout the day and there will be opportunities to paint with them. Music, Storytelling, Poetry readings will be at the Pavilion throughout the day.

This Day in Hoosier History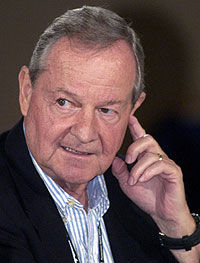 2003 – Indiana Governor Frank O'Bannon suffered a stroke while attending a trade conference at the Palmer House Hotel in Chicago. He died five days later. Following a funeral at the Statehouse, he was buried at Cedar Hill Cemetery in his hometown of Corydon. He was the first governor to die in office since Alvin Hovey succumbed to illness in 1891.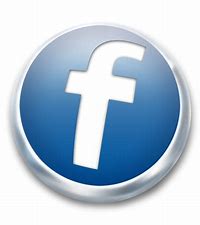 For more local news . . .
Check out our archived episodes of What's Happenin' and Talkin' Sports with Nick Jenkinson here