Trayce Jackson-Davis Leads Indiana to its Third straight Big Ten win The Indiana Hoosiers Men's Basketball program picked up its third straight win with an 82-69 win over The Michigan State Spartans Sunday afternoon in Simon Skjodt Assembly Hall. The Hoosiers are 13-6 on the season and 4-4 in the Big Ten with road trip to Minnesota on Wednesday Night. Michigan State drops to 13-7 on the season and 5-4 in the Big Ten. Indiana leads the All-Time Series with the Spartans 72-58 and snaps a three-game losing streak in the series. The Hoosiers last victory game on January 23, 2020, with 67-63 victory. This game was a physical battle with Michigan State's Joey Hauser and Indiana's Jordan Geronimo each picking up a technical foul when they got tangled up in the second half. Miller Kopp was called for a flagrant foul in the first half on Mady Sissoko. This back-and-forth battle had 4 ties and 11 lead changes as the game like most college basketball game was a game of runs.
Trayce Jackson-Davis scored 31 points and pulled down 15 rebounds for his 40th career double-double along with his 38th career 20-point game. Jackson-Davis had 5 block shots and ties Jeff Newton for the Hoosier school record with 227 and added 4 assists. Jackson Davis is fourth on the career rebound list with 959 and eight on the scoring list with 1, 898 career points. Trey Galloway and Tamar Bates scored 17 points each. Bates's daughter Leilani won the baby crawl race at halftime. "Will take it she was crying the whole time, but she got the win, and she is undefeated" Bates said with a smile after the game. Galloway went 3-3 and Bates 5-6 from the three-point line as the Hoosiers were 9-15 from downtown with Jordan Geronimo knocking down the other three pointer. Galloway was 5-8 from the field and 4-4 from the free throw line adding 3 assists and a rebound. Bates was 5-8 from the field and 2-2 from the free throw line with 3 rebounds and a steal. Both players have stepped up with Xavier Johnson injured and Jalen Hood-Schifino scoring 2 points and adding 3 assists and 2 rebounds in 25 minutes of action. Coach Mike Woodson played Galloway at the point for a big stretch of the second half and it showed in the game. "Trey and Tamar had a lot of duties playing on the second unit, they had to bring the ball up the floor and run the point and it's the work that Trey has put in this summer that I have the trust for him to run the point" Head Coach Mike Woodson said after the game.
Michigan State started the game scoring the first five points. Indiana led 8-7 with 16:22 left in the first half as Trey Galloway nailed two three pointers along with Jordan Geronimo layup. The Spartans went on a 10-0 run leading 17-8 with 14:06 left. Race Thompson entered the game for the Hoosiers for the first time after missing four games with a knee injury with 14:49 left in the first half and only played four minutes in the game as he came back in the second half and had a steal and 3 fouls in his return. The Hoosiers would outscore the Spartans 8-4 to cut the lead to 5 with 8:17 left. Tyson Walker scored back-to-back buckets to take the Spartan lead by to 9 with 7:43. The Hoosiers responded with a 10-0 run as the Hoosiers lead 26-25 including a Trayce Jackson-Davis dunk over Joey Hauser that brought the Simon Skjodt Assembly Hall Crowd to its feet. Jaxon Kohler scored back-to-back buckets to put Michigan State up 29-26 with 4:01 left before halftime as the Spartans did not score another field goal for the rest of the half. The Hoosiers responded with another 10-0 run to go up 39-27 as Joey Hauser knocked down three free throws with 26 seconds left as the Hoosiers went into the locker room up 37-31.
In the Second Half Michigan State outscored Indiana 12-5 in the first four minutes and eight seconds of the first half capped off by Jaden Akins dunk as the Spartans led 44-42. Trey Galloway scored five straight points to put the Hoosiers up 47-44 with the Spartans going on a 5-0 run to retake the lead 48-47. Galloway scored on a layup to make it 49-48 Indiana and seven straight points for the Culver Indiana native. Akins hit a three for Michigan State to give the Spartans a 51-49 lead, but the Hoosiers went on 10-0 with two Tamar Bates three pointers, two Malik Reneau free throws and a Trey Galloway layup with 10:41 to go. A.J. Hoggard hit two free throws to end the Hoosier scoring run. Miller Kopp saw a wide-open baseline and threw it down instead of taking a three-point shot which he is known for. Trayce Jackson Davis added a free throw to put the Hoosiers up 63-52 with 9:15 left. Joey Hauser hit two more free throws as the Hoosiers scored the next five with a layup from Jackson-Davis and a Tamar Bates three pointers to increase the lead to 12 points. Jaden Akins hit jumper as the Hoosiers respond with Jackson-Davis scoring 5 points to increase the lead back to 15. Joey Hauser went 3-4 for the line as Spartans got within 12. Jackson Davis scored 8 of the last ten Hoosier points with Trey Galloway scoring the other two. AJ Hoggard scored 8 of the 12 Spartan points down the stretch with Jaxon Kholer scoring the other four points.
Joey Hauser led Michigan State with 22 points going 6-12 from the field, 1-3 from the three-point line and 9-12 from the free throw line. Jaden Adkins added 15 points and A.J. Hoggard added 11 points. Michigan State was 23-53 from the field for 43%, 4-14 from three-point range for 28% and 19-28 for 68%. The Hoosiers and Spartans will meet on February 21st in East Lansing.
#6 Indiana Women's Basketball faces tough road test at #14 Michigan Another ranked opponent on the road awaits No. 6/6 Indiana when it travels to No. 14/16 Michigan tonight. Tip is set for 8:15pm on Big Ten Network. Indiana matched its best start through 18 games in the win at Illinois, marking a 17-1 record this season. It's the best start since the inaugural season in 1971-72 when the team finished 17-2. Tonight's contest at No. 14/16 Michigan will be the Hoosiers its fourth ranked meeting of the season against foes in the Top 25. It's also the second of four ranked matchups in five games as they picked up their fourth ranked win of the season at No. 21/24 Illinois on Thursday.
The Hoosiers continue to be fueled by senior forward Mackenize Holmes who averages 21.7 points and 8.2 rebounds both team-highs and is shooting 68.8 percent from the floor, which leads the Big Ten. Holmes is also making her way up the career record for double-doubles. She has posted a team-high eight, which is 27th in the nation this year, and has 18 all-time, which is tied for eighth in school history. Ninth year head coach Teri Moren secured her place in Indiana women's basketball history, becoming the program's all-time winningest coach at Illinois on Thursday. She picked up her 189th career victory at the helm of the program, besting Jim Izard's 188 wins he secured in 12 seasons. Moren is 388-220 in 20 seasons' overall as a head coach.
Michigan is on a three-game win streak after defeating Rutgers on the road on Thursday night, 81-58. A trio of players lead the way for the Wolverines, graduate student forward Emily Kiser from Noblesville Indiana averages a team-high 17.6 points and 6.8 rebounds per game. Sophomore guard Lalia Phelia adds 16.7 points per game while graduate student guard Leigha Brown from Auburn Indiana adds 15.8 points per outing. The Wolverines are scoring 76.9 points per game while shooting 48.1 percent from the floor. The Maize and Blue have six players from the state of Indiana. Maddie Nolan from Zionsville is averaging 7.8 points a game is third starter from the state along with Kiser and Brown. Ari Wiggins from Indianapolis and Heritage Christian HS has played in 10 games and averages 0.8 points per game. Kate Clarke from Carmel has played in nine games and averaging 0.7 points per game and Alyssa Crockett from Westfield has seen action 18 games averaging 2.1 points per game. Michigan Head Coach Kim Barnes Arico is in her 27th season as a head coach with a 504-318 record overall she has coached at Farleigh Dickinson-Madison, NJIT, Adelphi and St John's with 4 NCAA Tournament appearances and 3 WNIT Postseason Appearances. She is 234-109 in her 11th season at Michigan with 6 NCAA Tournament Appearances and 4 Postseason WNIT Appearances winning the WNIT Championship in 2017. Michigan went to the Elite 8 a season ago and like the Hoosiers they are looking to get to the final four for the first time in school history.
Indiana leads the all-time series 47-31. The series is split evenly at 5-5 in the last ten meetings between the two squads as three of the last four games have been played in Ann Arbor. The Hoosiers dropped its only meeting last season at Crisler Center, 65-50, in absence of then junior forward Mackenzie Holmes. IU had previously won the last two meetings in the 2020-21 and 2021-22 seasons.
Indiana University Men's and Women's Swimming and Diving sweeps archrival Purdue No. 7/9 Indiana swimming and diving extended its winning streaks against Purdue on Saturday inside Morgan J. Burke Aquatic Center in West Lafayette, Ind. IU men's swimming and diving has won 13 consecutive meets against Purdue going back to the 2010-11 season, while the women's team is 12-0 since 2011-12. Indiana will close its regular season with a trip to face No. 17/6 Louisville Friday at 2pm.

Indiana won three of four diving events on Saturday, including a sweep of the men's events. Sophomores Quinn Henninger and Carson Tyler won the 1-meter and platform events, while reigning Big Ten diver of the week and junior Anne Fowler pulled out a win in the women's 1-meter competition. Tyler showed consistency in his platform performance, earning at least 60 points on all six dives, including four dives worth at least 70 points. Junior Jassen Yep led IU swimmers with three victories after sweeping the breaststroke races and then being rewarded the win in the 200 IM after touching in 1:51.65. Seniors Brendan Burns and Mikey Calavilo swam the individual medley in 1:50.11 and 1:50.58, respectively, but were listed as exhibitions in what was a 1-2-3 finish for the Hoosiers in the second of two heats.
Vanderbilt Signee JQ Roberts scores his 1,000th career point at Bloomington North JQ Roberts scored 31 points as Bloomington North beat Terre Haute South 79-54 Saturday Night in Terre Haute. Roberts who has signed to play at Vanderbilt University Nashville Tennessee scored his 1,000th career point on a dunk in the fourth quarter to hit the milestone. Roberts was taken out of the game and went to the stands to show is mom some love in the stands. The win also marked the 200th win in Bloomington North head coach Jason Speer's career. Speer is 200-91 in 13 seasons as a head coach. Speer coached at Columbus North from 2009-2015 with 6 winning seasons and a 2013 Sectional Championship. Speer is 85-43 in his sixth season at Bloomington North with an 85-43 record along with 5 winning season and the Cougars won the Sectional and Regional Titles a season ago. Bloomington North is 10-3 on the season and will host Columbus East Saturday Night at 7:30pm.
Bloomington South beat Martinsville 64-62 in overtime at Martinsville as the Panthers improve to 11-5 on the season and will travel to Terre Haute South on Friday. Edgewood fell to Bedford North Lawrence 58-39 dropping the Mustangs to 6-10 on the season and will host West Vigo Friday Night at 7:30pm. Lighthouse Christian rolled on the road 83-27 at Cannelton. The Lions are 11-2 and travel to Dugger Union Tomorrow Night at 7:30pm.
In Girls Basketball Saturday Afternoon Bloomington South beat Eastern Greene 51-46 on the Southside of Bloomington. The Panthers are 12-7 on the season and host Indianapolis Home School at 7:30pm tomorrow night. Lighthouse Christian lost at Cannelton 46-15 as the Lady Lions are 5-13 on the season and will play at Mooresville Christian tomorrow night at 7pm Bloomington North is 14-6 and will host Eastern Greene tonight and travel to Edgewood tomorrow at 7:30pm. Edgewood is 3-16 going into tomorrow's matchup with Bloomington North and will wrap up the regular season Thursday night at Danville.
Former Indiana University Women's Basketball player Kaitlin Peterson transfers to The University of Central Florida Former Indiana Women's Basketball Kaitlin Peterson has announced she is transferring to the University of Central Florida. Peterson announced on December 6th she was leaving IU and she announced last Thursday she has found a new home. The 5-9 Sophomore Guard from Eufaula Alabama appeared in 6 games this season for the Hoosiers averaging 4.0 Points per game, 0.8 rebounds per game 1.3 steals per game and 12.8 Minutes per game. Peterson played in 27 games in two seasons for the Hoosiers scoring 55 points, 13 rebounds 7 assists, 11 steals and 1 block. She will have 2 seasons left at UCF and will sit out this semester unless she is granted a waiver to play right away.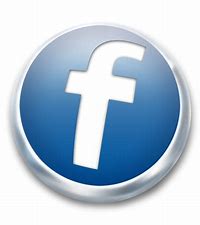 For more local news . . .
Check out our archived episodes of What's Happenin' and Talkin' Sports with Nick Jenkinson here