Indiana University Women's Basketball earns #1 Seed in NCAA Tournament and will play on Saturday Indiana women's basketball earned the program's first-ever No. 1 seed as it was selected as one of the top teams in the 2023 NCAA Tournament bracket on Sunday night. IU enters the tournament as the national overall No. 2 seed in the field behind South Carolina. The Hoosiers will face the winner of the play in game between 16-seeds Tennessee Tech and Monmouth. in the first round on Saturday. Mo First and second round action will happen inside Simon Skjodt Assembly Hall for the second-straight season. Monmouth won the Colonial Athletic Assocation Tournament with an 18-15 record while Tennessee Tech won the Ohio Valley Conference tournament with a 22-9 record.
The second game Saturday will feature the 8 seed Oklahoma State Cowgirls taking on the 9 seed Miami Hurricanes as the winners will meet on Monday in the second round. Oklahoma State is 21-11 on the season and has Junior Lior Garzon who is the older sister of Indiana Freshman Yarden Garzon. The older Garzon has played all 32 games averaging 10.9 points, 3.5 rebounds and 1.0 assists per game. Miami is 19-12 on the season and features Twins Haley and Hanna Cavinder who started their Careers at Fresno State before transferring to Miami. The Cavinder Twins, who are Seniors, are social media sensations that have made their names well known from numerous NIL deals. Haley Cavinder has played in all 31 games averaging 12.6 points, 4.7 rebounds, and 2.5 assists per game. Hanna Cavinder has played in 30 games averaging 4.0 points, 1.3 rebounds and 1.7 assists per game. The Twins will be coming back to the state that were born in. The Twins were born in South Bend Indiana and were raised in Gilbert Arizona.
IU will appear in the NCAA Tournament for the ninth time in school history and its fourth-straight tournament appearance. With an overall record of 27-3, the Hoosiers won the Big Ten regular season championship, its first in 40 years. Overall, they are 8-8 all-time in the NCAA Tournament while ninth year head coach Teri Moren holds a record of 7-4 in her five appearances. All-session and single game tickets for the first and second rounds in Bloomington are now on sale through the IU Ticket Office.
Indiana University Men's Basketball earns #4 seed in NCAA Tournament Midwest Region The Indiana Hoosiers (22-11) earned a spot in the in the 2023 Men's NCAA Tournament for the second-straight season. The Hoosiers will be the No. 4 seed in the Midwest Region. IU will take on the No. 13-seeded Kent State Golden Flashes on Friday in Albany, N.Y. Kent State went 28-6 overall and 15-3 in Mid-American Conference play. Kent State finished second in the MAC regular season, but won the MAC Conference Tournament to qualify for the NCAA Tournament. The other two teams in Indiana's pod are No. 5 Miami and No. 12 Drake. Indiana head coach Mike Woodson is the second coach in program history (Mike Davis, 2001-03) to make the NCAA Tournament in each of his first two seasons at the helm. Senior forward Trayce Jackson Davis will make his second trip to the Big Dance. In his nine career postseason games, TJD has averaged 21.6 points, 9.2 rebounds, and 2.1 blocked shots on 63.2% shooting from the floor. He was recently added to the Big Ten All-Tournament Team.
In the Big Ten Tournament the three seed Hoosiers defeated the number 6 seed Maryland Terrapins 70-60 Friday Night in the Quarterfinals before falling to number 10 Penn State 77-73 in the Semifinals on Saturday afternoon in the United Center. In the Maryland game Trayce Jackson-Davis scored 24 points and had 9 rebounds, Jalen Hood-Schifino scored 19 points, Miller Kopp added 10 rebounds and Malik Reneau pulled down 11 rebounds to go with 8 points. In the Penn State game Trayce Jackson-Davis scored 24 points and pulled down 10 rebounds, Tamar Bates scored 14 points, Jalen Hood-Schifino added 11 points and Race Thompson added 10 points.
Bloomington North wins Class 4A Boys Basketball Regional over Columbus North The Bloomington North Boys Basketball beat Columbus North 45-43 to win the Class 4A Regional Saturday Night at Seymour HS. It's the second straight regional title for the Cougars and eighth in school history. Bloomington North is 19-5 overall and will face Ben Davis 30-0 in the second game of the Semi State at New Castle HS Saturday at Noon. Brownsburg 21-4 and Jennings County 24-2 will meet in the first game with the winners facing each other in the championship game at 8pm. Bloomington North had to get in gear in the third quarter to erase a 14-point deficit as JaQualon Roberts' three-point play with 3.7 seconds left to give the Cougars the title.
North, amazingly, trailed the entire game, starting off with an 8-0 deficit, until a pair of clutch 3s from none other than Gavin Reed, and one of four free throw shooting by CN's Luke Hammons, set up the Cougars for the game-winner. The ball was inbounded to Reed who dribbled to the top of the key against the 2-3 defense and found Roberts cutting to the middle of the lane. He pivoted, went up, missed the first shot but grabbed the board and pushed the ball through as he took a shove and fell to the floor to an explosion of sound from the North fanbase. He sank the free throw. Columbus inbounded to Cooper Horn who had to squeeze by Dawan Daniels and then Roberts along the right sideline to get off a 30-foot runner that was wide left. JQ Roberts scored 16 points to lead The Cougars and Luke Lindeman added 14 points. Cooper Horn led Columbus North with 17 Points as the Bulldogs end the season at 17-9.
Bloomington North finishes 7th at IHSAA State Girls Gymnastics meet For the second year in a row, Bloomington North's gymnastics team ended the season as one of the seven best teams in the state. That's a long way removed from a program that didn't even make it out of sectional in 2019. Back-to-back elite eight finishes is a good feat in any sport, and for the Cougars, it was another season for the record books, winning the first regional in 42 years, again raising the bar for the program. North finished with a 104.825 for a 7th place finish at Saturday's IHSAA State Finals at Ball State's Worthen Arena. The Cougars scored a 27.15 on vault, 25.6 on bars and beam and a 26.475 on floor. Sophia Garcia was North's only all-arounder, scoring 35.325 for 18th. Her best finish was on bars, placing 15th at 8.875 and her best score came on floor, with a 9.0 tying for 28th. She also had an 8.95 on floor to tie for 24th. Hope Taylor tied for 16th on vault (9.3), was 21st on bars (8.45) and 23rd on floor (8.975). Junior Jessica Floyd led the way on beam, 25th in 8.65. Claire Dann had an 8.85 on vault and Hannah Abel an 8.275 on bars.
Bloomington South Senior Mia Langley and junior Maddie Kawanishi soaked in every second of the weekend in their first trips to the finals. Kawanishi finished 29th on the Floor with a score of 8.875 while Langley finished 32nd on the beam with a score of 8.275. Valparaiso extended its record for state team titles to 14 with a 112.35 to top Homestead (111.625) and defending champ Crown Point (109.5). Columbus North (106.85) took fourth by only a .525 margin. Valparaiso's Gabriella Grisafi (38.025) was the all-around champ and also won beam.
Southern Indiana Bobcats Semi-Pro Football team announces 2023 regular season schedule The Southern Indiana Bobcats who are Monroe County's Semi Pro Football team have announced 2023 regular season schedule. The Bobcats will play a preseason game Saturday April 29, at 7pm in Indianapolis against the Indiana Assassins. The Bobcats will open the regular season Saturday May 20th against the Indiana Tornados at Edgewood HS. The Bobcats will play 10 Regular season games and up to 3 playoff games. The Bobcats are a first-year team in the Blue-Collar Football League that is owned by Edgewood HS Grad and Semi pro veteran Chris Brummett. The Head Coach is Daniel Ponce who has coached over 20 years of Youth, High School and Semi Pro Football. Tickets for Bobcats games are $10 for adults. Kids 17 and under along with all Veterans and Active Military Personnel are admitted free. Times and locations for road games will be announced at a later date. The Blue-Collar Football League has 11 teams from Indiana, Kentucky and Ohio for the 2023 season.
Home Games- May 20th Indiana Tornados, June 10th Indy Bison Red, July 8th Dayton Seminoles, July 15th Kentuckiana Calvary and Aug 5th Columbus Gladiators
Road Games- June 3rd Kentucky Spartans, June 17th Columbus Breden Knights, July 1st Indy Bison Red, July 22nd Northern Kentucky Wolfpack and July 29th Cincinnati Dukes.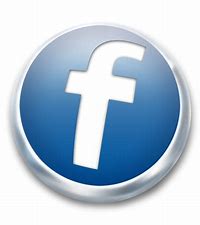 For more local news . . .
Check out our archived episodes of What's Happenin' and Talkin' Sports with Nick Jenkinson here