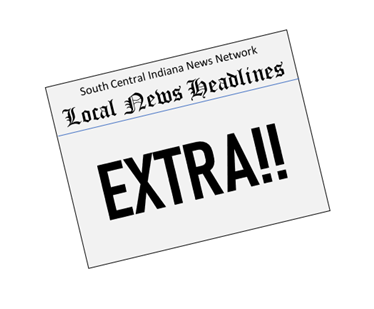 Indiana Legislators push bill to expand work-based learning
The Indiana House of Representatives recently advanced legislation supported by State Reps. Alan Morrison (R-Brazil) and Sharon Negele (R-Attica) to expand work-based learning opportunities in high schools around the state. Morrison said House Bill 1002 would create Career Scholarship Accounts for Hoosier students to pay for career training, apprenticeships, certifications and internships. The legislation would also allow quality, work-based learning to count toward high school graduation requirements and create a framework for students to earn a post-secondary credential.
Negele said Career Scholarship Accounts could be used by sophomores, juniors, and seniors to enroll in earn-and-learn opportunities, as well as to pay for items like transportation and uniforms to remove barriers to accessing these experiences. The Indiana Department of Education would approve available courses and tracks, and accounts would be awarded $5,000 under the recently proposed House Republican budget.
The proposed legislation could also incentivize schools and career centers to embrace more earn-and-learn partnerships. It would also task the State Board of Education with re-examining high school diploma requirements in order to provide more flexibility in a student's schedule so they can pursue apprenticeships, applied learning experiences, work-based learning and credentials. The legislation would also allow post-secondary scholarships, such as the Frank O'Bannon Grant and the 21st Century Scholarship, to be used for trainings provided by intermediaries, employers or a labor organization. This would provide additional opportunities for Hoosiers, who may not be interested in college, to use these funds to skill up and be prepared for the modern workforce.
House Bill 1002 now heads to the Indiana Senate for further consideration. For more information about this legislation, visit iga.in.gov.
Irsay Institute, funded by gift from Jim Irsay family, will further IU's mental health research and training
A new research institute at Indiana University, made possible by a $3 million donation from the Jim Irsay family, has formally launched its mission to become a leading national center for addressing the stigma surrounding mental illness and other health issues such as HIV, epilepsy, cancer, dementia, and addiction.
The Irsay Institute consists of a founding faculty of more than 20 sociomedical scientists who are building connections between existing health-related social science programs, centers and researchers on the IU Bloomington campus and at the IU School of Medicine to target innovations that translate into enhanced training, workforce development, policy change and program success.
At the national level, the Irsay Institute is partnering with organizations such as Project Healthy Minds, the Huntsman Mental Health Institute, Bring Change to Mind and the World Psychiatric Association's Together Against Stigma program to enhance research on stigma around mental health. With the support of the Colts and the university, Pescosolido said the Irsay Institute is primed to become a national leader in pressing health and health care issues that impact the daily lives of Hoosiers and people throughout the world.
Upland Brewing Company unveils first official beer of Indiana University Athletics: Hoosier Gameday Lager
Upland Brewing Company announced the first-ever Indiana University Athletics branded beer: Hoosier Gameday Lager. This beer, cultivated based on direct feedback from IU fans, will be a refreshing 4.7 alcohol by volume (ABV) lager in a can adorned with the cream and crimson candy stripes that have become ubiquitous with the IU name. This is Upland Brewing Company's first brew that falls into the gameday beer category.
To create the new brew, Upland Brewing Company wanted to deploy an atypical approach to creating a craft beer, so they began a formal market research project last November. Surveys were provided to anyone aged 21 and over to provide input on the beer name, preferred flavor profiles, and beer can imagery and design. Survey respondents could pick attributes they thought would be best in the new IU-branded beer. In total, the company received more than 10,000 completed surveys, all of which were analyzed and considered.
Hoosier Gameday Lager is already available as a limited-edition draft at all Upland Brewing Company locations. In August, it will be available to purchase anywhere Upland Brewing Company beers are sold, including in bars, grocery stores, liquor stores and more. A portion of Hoosier Gameday Lager sales will go toward IU student scholarships.
This Week in Hoosier History
1953 – Indiana University beat Kansas 69-68 to win the 15th NCAA Men's Basketball Championship. A free throw with twenty-seven seconds to go was made by Bob Leonard to win the tournament.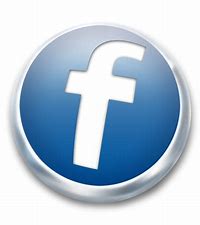 For more local news . . .
Check out our archived episodes of What's Happenin' and Talkin' Sports with Nick