Indiana University Softball's Taryn Kern earns Big Ten and Co Freshman player of the week awards Indiana freshman Taryn Kern earns Big Ten Player and Co-Freshman of the Week awards after her performance at the Lady Bison Classic last weekend. Indiana went 5-0 on the weekend with Kern leading the offense. The San Jose, Calif., native totaled eight hits with a .571 batting average. Kern scored eight runs on two doubles, three walks, three home runs and 12 RBI posting a 1.357 slugging percentage. The freshman leads the team with five home runs and 21 RBI on the season, earning 23 starts at second base this season. She also ranks second on the team for most hits (21) and runs scored (20). The Hoosiers game at Western Kentucky was postponed Monday Night and moved April 4th at 6pm. The Hoosiers will face Belmont this afternoon at 4:30pm in Nashville, Tenn. The game will be broadcasted on ESPN+.
25 Indiana University Athletes qualify for the NCAA Swimming and Diving Championships Twenty-five Indiana swimming and diving student-athletes have qualified for the 2023 NCAA Swimming and Diving Championships following the conclusion of the NCAA Zone C Diving Championships on Saturday. The women's championships will take place from Wednesday through Saturday at Allan Jones Intercollegiate Aquatic Center in Knoxville, Tennessee. The Big Ten Champion IU men's team will compete a week later, March 22-25, inside the Jean K. Freeman Aquatic Center in Minneapolis, Minnesota. Seventeen swimmers, eight women and nine men, qualified individually for Indiana. Both Hoosier teams will also participate in all five relay events.
As zone diving concluded on Saturday, eight IU divers qualified for the national meet. A year ago, IU's six qualified divers totaled 148 points at the NCAA Championships, the most from any combined men's and women's program. All four men's diver qualified in each of the three diving events, while four women totaled eight national bids. Eight IU student-athletes qualified in breaststroke events, five of those on the men's side. All five men will contest the 100-yard breaststroke on Friday, March 24, as senior Van Mathias and sophomore Josh Matheny own the No. 11 and No. 13 seeds, respectively, in the event. Senior Noelle Peplowski is the No. 6-seeded athlete in the women's 200 breast and one of three IU women in the event. Indiana has two previous NCAA Champions returning to the national meet. Senior Brendan Burns will look to defend his 200-yard butterfly title on the final day of the men's competition. Redshirt senior Andrew Capobianco will try for his third NCAA diving title in what will be his final NCAA Championships.
WOMEN'S QUALIFIERS- Megan Carter – 1-Meter, Brearna Crawford-– 100 Breaststroke, 200 Breaststroke. Mariah Denigan– 500 Freestyle, 1,650 Freestyle, 400 IM, Anne Fowler – 1-Meter, 3-Meter, Platform, Ching Hwee Gan- 500 Freestyle, 1,650 Freestyle, 400 IM, Alania Heyde – 1-Meter, Skyler Liu– 1-Meter, 3-Meter, Platform, Mackenize Looze– 200 Breaststroke, 200 IM, 400 IM, Kristina Paegle– 50 Freestyle, 100 Freestyle, 200 Freestyle, Anna Peplowski – 200 Freestyle, 100 Backstroke, 200 Backstroke, Noelle Peplowski – 100 Breaststroke, 200 Breaststroke, Ashley Turak – 50 Freestyle, 100 Freestyle and Relays: 200 Freestyle Relay, 400 Freestyle Relay, 800 Freestyle Relay, 200 Medley Relay, 400 Medley Relay
MEN'S QUALIFIERS- Luke Barr– 100 Breaststroke, 200 Breaststroke, 200 IM, Finn Brooks – 50 Freestyle, 100 Freestyle, 100 Butterfly, Brendan Burns – 100 Backstroke, 100 Butterfly, 200 Butterfly, Andrew Capobianco -1-Meter, 3-Meter, Platform, Tomer Frankel – 100 Butterfly, 200 Butterfly, Quinn Henninger – 1-Meter, 3-Meter, Platform, Josh Matheny – 100 Breaststroke, 200 Breaststroke, Van Mathias
– 50 Freestyle, 100 Freestyle, 100 Breaststroke, Rafael Miroslaw-50 Freestyle, 100 Freestyle, 200 Freestyle, Maxwell Reich – 100 Breaststroke, 200 Breaststroke, Carson Tyler – 1-Meter, 3-Meter, Platform, Maxwell Weinrich – 1-Meter, 3-Meter, Platform, Jassen Yep
– 100 Breaststroke, 200 Breaststroke and Relays: 200 Freestyle Relay, 400 Freestyle Relay, 800 Freestyle Relay, 200 Medley Relay, 400 Medley Relay.
Indiana University Indoor Track and Field completes season at NCAA Championships in New Mexico The Men's Distance Medley Relay has been a staple of the Ron Helmer tenure at Indiana. It's a legacy event in Bloomington. In his final indoor meet as a collegiate coach, the Hoosiers added one more big performance to a career littered with outstanding relay teams. IU's quartet of Camden Marshall, Shaton Vaughn, Parker Raymond and Jake Gebhardt battled an all-star field of runners to score a fifth-place finish in 9:33.32. Originally sixth, the Hoosiers were bumped up a spot after Tennessee was disqualified. Marshall opened the relay, covering 1200 meters in 2:56.29. Vaughn split 47.22 on the 400-meter leg with Raymond carrying in 1:49.26 at 800 meters. Gebhardt passed North Carolina and Arkansas on the anchor leg to pull the Hoosiers into the top half of the field. Across 16 seasons as head coach in Bloomington, Helmer has sent 13 men's DMR teams to the national meet and has scored in 11 of them. His team in 2020 was projected to score before the meet was canceled due to the COVID-19 pandemic. This was the seventh top-5 finish at the national meet for the Hoosiers in the event under Helmer. IU was top-5 in four-consecutive years from 2011-2014 and then again in 2017 and 2019.
On the women's side, Paola Fernandez-Sola made her first career collegiate final with her appearance in the final section of the Long Jump. She entered the final round in seventh place but finished ninth (6.39m/20-11.75) on tie-breaking criteria. Pittsburgh's Ilse Steigenga recorded an equal mark but finished in eighth due to a better second jump in the series. Fernandez-Sola becomes the first All-American indoors in the Women's Long Jump since Rose Richmond finished second in 2003. She is one of just three All-Americans indoors in the event in program history, joining Richmond and DeDee Nathan (1988 and 1999). She was one of two athletes in the event to record a clean mark on all six attempts and matched her personal best on the opening jump of the series. Despite entering the meet seeded 16th in the nation, Fernandez-Sola outperformed her qualifying position by seven spots.
Sophomore Jayden Ulrich earned the second All-American honor of her career on Saturday in the Shot Put with a 14th-place finish. She put the shot 16.07m/52-8.75 on her final attempt to score her position in the field. She was an Honorable Mention All-American at 17th in the Shot Put at last year's NCAA Outdoor Championships. Ulrich will now have her eyes set on the outdoor season where the Discus Throw is added into the field of competition. She is the defending Big Ten Champion and the school record holder in the event. She qualified in both the Shot Put and Discus Throw to last year's NCAA Outdoor Championships. IU will begin the outdoor campaign at NC State for the Raleigh Relays at the end of March.
Ball State Women's Basketball hosts Belmont in WNIT first round The Ball State women's basketball team has been chosen as a host for the first-round game of the postseason Women's National Invitational Tournament (WNIT) Thursday at 6:30pm against Belmont. All WNIT first round tickets are $12 for adults and $6 for youth 18-and-under, and are available by calling 765.285.1474 or 888.BSU.TICKET, or by visiting the Ball State Athletics ticket office inside Worthen Arena. Fans who are a faculty or staff member of Ball State University or Muncie Community Schools can purchase tickets at a discounted price of $6. Season ticket holders may secure their usual seat locations by calling or visiting the ticket office before 5:00 p.m. on Thursday at which point all reserved seat locations will be released for sale to the general public. Ball State students may gain entry by showing their Ball State Student ID. Please note that because this is a postseason event, Emeritus/Honoratus status will not apply to ticket prices; all guests (except Ball State students) must purchase a ticket for admission.
Ball State will be making its eighth WNIT appearance under Ball State 11th-year head coach Brady Sallee and 11th overall (all since 2002). The Cardinals are 6-10 all-time in WNIT play winning a first-round game in 2018 and then won two games to reach the final 16 of the 2013 event. Ball State enters the WNIT with a 25-8 overall record. The Cardinals went 14-4 in Mid-American Conference play and made it to the semifinal game of the 2023 Mid-American Conference Tournament for the second-straight season which was also under Sallee. The 20-win season marks the sixth time within the last eight campaigns he has reach the 20-win plateau. Sallee, is the only head coach in program history to take the Cardinals to eight WNITs. He is also he program's winningest coach with 208 victories.
Belmont comes to Ball State with a 23-11 season ledger. The Bruins went 17-3 in the Missouri Valley Conference and made it to the Hoops in the Heartland conference tournaments championship game losing to Drake, 89-71. Prior to that loss, the Bruins were on a 16-game win streak. The 2023 WNIT field features 64 NCAA Division I women's basketball teams. The field includes 30 teams that receive automatic berths – one berth from each of the nation's established conferences – and 33 at-large selections. All teams at the NCAA Division I level are considered for at-large berths, including those who are independent and/or are in the process of reaching full NCAA Division I status.
Zionsville's Lalia Hull named 2023 Indiana Miss Basketball Zionsville's Lalia Hull has been named 2023 Indiana Miss Basketball. Hull is Zionsville's first Miss Basketball and the second North Carolina commit to receive the award, joining 2013 Miss Basketball Stephanie Mavunga of Brownsburg. One of five finalists, Hull received 70 votes, followed by South Bend Washington standouts Rashunda Jones (Purdue commit) with 46 votes and Amiyah Reynolds (Maryland) with 30. Bedford North Lawrence's Karsyn Norman (Butler) and Forest Park's Amber Tretter (Miami (Ohio)) received 12 and 10 votes, respectively. Nineteen players received votes.
Hull made an immediate impact as a freshman. Sporting an extra-large No. 42 jersey that fit more like a poncho it was the same number her dad, Delaware State head football coach Lee Hull, wore through college and in the Canadian Football League the rising star averaged 25 minutes per game in her first season, totaling 308 points, 180 rebounds, 40 assists, 65 steals and 24 blocks over 23 games. The North Carolina commit is now Zionsville's all-time leading scorer with 1,668 points and ranks second in career rebounds (754) and third in career steals (227). She led the Eagles to 57 wins over her four seasons. She will wear the Number 1 Jersey for the upcoming Indiana-Kentucky All Star Series this June.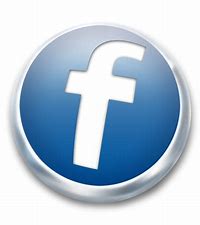 For more local news . . .
Check out our archived episodes of What's Happenin' and Talkin' Sports with Nick Jenkinson here