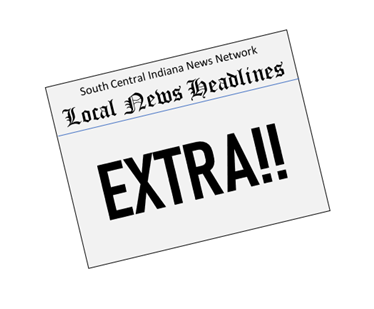 Monroe County Commissioners chose firm to design and build a new jail
DLZ Corp, an Colombus, Ohio based architectural firm, has been unanimously chosen by the Monroe County Commissioners to create a master plan for the construction of a new County Jail. City Councilwoman Isabel Piedmont-Smith is reported to have objected to the appointment, believing that there would be a conflict of interest to hire the same firm to design and also to buld the jail, citing there would be benefits to suggesting a larger-than-needed building, but the County Commissioners rightly disagreed, as there would still be an approval process for any recommendation made by a design firm.
DLZ employs over 800 in 27 worldwide offices and is the 14th largest design firm in the Midwestern USA.
Accelerating Imagination initiative opens door to IU's AI, high-performance computing resources
A new Indiana University initiative, Accelerating Imagination, will bring together some of the university's top researchers and resources in artificial intelligence, high-performance computing and data science to make IU the leading partner for human-centered artificial intelligence research, education and workforce development efforts that improve Indiana and the world.
The initiative will be supported by an IU executive committee focused on the ethical application of human-centered AI, high-performance computing and technology research in Indiana and beyond. It will draw upon the university's multidisciplinary research expertise, including IU's pioneering large-scale data digitization efforts used by researchers all over the world and nationwide leadership in high-performance computing.
In addition to providing a streamlined entry point to the university for external partners, Accelerating Imagination will elevate and combine IU's strengths in areas that are crucial to the economic vitality of Indiana. Of the 29 faculty hires recently approved as part of the Faculty 100 initiative at IU Bloomington, Shrivastav said 11 are directly connected to AI and technology. The initiative will catalyze collaboration among IU's AI researchers and those from partner institutions; enhance the external visibility and impact of IU research and inspire new collaborations; and advocate for diversity, equity and inclusion in AI through education and outreach.
Indians Announce Opening Weekend Promotions at Victory Field
With the start of the Triple-A baseball season just one week away, the Indianapolis Indians today announced promotions for the club's three-game Opening Weekend series against the Omaha Storm Chasers at Victory Field.
Opening Night presented by AES Indiana and Sun King Brewery is set for Friday, March 31. Opening Night promos include a toboggan beanie giveaway to the first 1,000 fans (21 and older) through the gates along with a 60-Degree Weather Guarantee in partnership with FOX59. If the temperature is below 60 degrees at the 7:05pm first pitch, all fans in attendance will receive a ticket to another April home game of their choice.
Opening Weekend continues Saturday, April 1 with first pitch at 1:35pm. Fans are encouraged to head to Sun King Brewery's downtown location for Bike to the Ballpark. The weekend series concludes on April 2 with another 1:35pm start and the first Kids Eat Free Sunday presented by Meijer, when all children 14 and under receive a free hot dog, bag of chips and Capri Sun® juice pouch with price of admission. Knot Hole Kids Club members will also be treated to their own Knot Hole Kids Club Opening Day presented by Riley Children's Health and Williams Comfort Air. Knot Hole members may walk the red carpet upon entering the ballpark, receive Indians-themed face paintings and a Rowdie poster, be one of the first Rowdie Rookies and run the bases after the game.
Single-game tickets to Opening Weekend and all 75 home games throughout the season are on sale. Group and premium reservations are also available along with full season, half season and mini plan packages. For more on the Indians, visit IndyIndians.com or contact the Victory Field Box Office at (317) 269-3545 or Tickets@IndyIndians.com.
This Week in Hoosier History
1784 – Jonathan Jennings, Indiana's first state Governor 1816-1822 is born in Readington, New Jersey. Jennings was also a nine-term congressman from Indiana.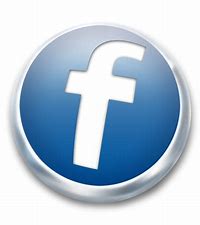 For more local news . . .
Check out our archived episodes of What's Happenin' and Talkin' Sports with Nick Jenkinson