IU discusses termination of IUPD Chief
Indiana University releases a statement a week after letting go of their top cop, Chief Jill Lees. Lees was terminated after the university reviewed an incident for which the school and its Trustees were named in a law suit.
The incident was the arrest of a Graduate Student in September of 2022, in which two uniformed Officers approached and subsequently arrested the man after they were called because of someone fitting the individual's description had left a campus parking facility without paying the $3 fee.
The Student had attempted to pay in cash, but that form of payment is not accepted. When the attendant lifted the gate, the Student drove away, alleging that he thought the fee would be placed on his Burser Account.
When the Police arrived at the home of the Student, he was confused as to what the problem was, and was not interested in sitting on the ground, as suggested by the Police. He was then handcuffed and brought to
Former Chief Lees had reviewed the records and investigated the matter, concluding that no wrongdoing had taken place by her department. After a lawsuit was filed, a second investigation, conducted by the University, revealed that the Former Chief had not followed mandatory review protocol.
Indiana University has now stated that:
Involved IUPD Officers have received disciplinary action
IU has engaged an external consultant to conduct a review all IU Police Departments to assess policies, procedures, practices, cultural norms, and leadership
IUPD will receive enhanced training on fair and impartial policing, procedural compliance, and field operations
IU is implementing operational changes to university processes such as parking enforcement, to ensure reasonable responses in the future
The parties in the lawsuit have reached a settlement in the matter, and IUPD has named Brad Seifers as the Interim Division Chief.
Ivy Tech names new VP of K-14 and Strategic Initiatives
Ivy Tech Community College has named Dr. Kathryn Lash as the vice president for K-14 and strategic initiatives. Lash most recently served as executive director for East Central Educational Service Center in Connersville, Indiana. She joins the College October 9, 2023.
As vice president for K-14 and strategic initiatives, Lash will support the development of partnerships involving secondary schools and career centers. She'll lead college-wide strategic initiatives related to middle school and high school populations, including dual credit and dual enrollment courses, degree completion pathways, initiatives in support of enrollment of students to the College and the Associate Accelerated Program (ASAP). Lash will work closely with campus teams, statewide leaders and external partners to achieve these objectives and have a positive impact on students and communities around the state.
With over 10 years of experience in teaching and leading in the K-12 public sector, Lash has leveraged partnerships with various stakeholders, all possessing a shared interest in supporting students. Throughout her career, Lash has served as a change agent for implementing ideas for students in settings from elementary school through graduate programs.
Lash holds a Doctor of Education (Ed.D.), Educational Administration & Supervision, and a Specialist in Education (Ed.S.), Educational Leadership & Supervision, from Ball State University.
IDHS announces EMS now a stand-alone division of agency
The Indiana Department of Homeland Security on Wednesday notified the Indiana EMS Commission that EMS has been designated as one of the five core divisions of the agency. For more than a decade, EMS has existed as a section under Fire and Building Services, administered by the Indiana State Fire Marshal.
"Indiana EMS is a critical function of public health and public safety," IDHS Executive Director Joel Thacker said. "As such, it deserves to function independently to better recognize its contributions and be allowed to evolve to best serve the growing needs of Hoosiers in the future."
The change was prompted not only by the increasing stature of EMS around the state, but also it reflects the larger vision that the EMS staff have taken on as the service has evolved in Indiana, including advocacy and long-term planning initiatives. During the height of the COVID-19 pandemic, EMS played a critical role in helping to administer vaccines and support services that helped Indiana maneuver through the event.
This Week in Hoosier History
1969 – Allegheny Airlines Flight 853 was a regularly scheduled Allegheny Airlines flight from Boston, Massachusetts, to St. Louis, Missouri, with stops in Baltimore, Maryland, Cincinnati, Ohio, and Indianapolis, Indiana. On September 9, 1969, the aircraft serving the flight, a McDonnell Douglas DC-9, collided in mid-air with a Piper PA-28 light aircraft near Fairland, Indiana. The DC-9 was carrying 78 passengers and 4 crew members, and the Piper was leased to a student pilot on a solo cross-country flight. All 83 occupants of both aircraft were killed in the accident and both aircraft were destroyed.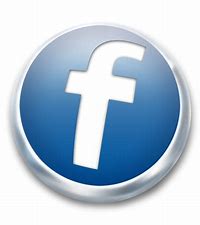 For more local news . . . Check out our archived episodes of What's Happenin' and Talkin' Sports with Nick Jenkinson