Indiana University Football battles Louisville in Lucas Oil Stadium Saturday Afternoon
For the first time this season the Indiana Hoosiers will play away from Memorial Stadium as they travel just an hour up the road to face the Louisville Cardinals Saturday at Noon at Lucas Oil Stadium in Indianapolis with the game televised on the Big Ten Network.  Indiana is 1-1 after a 23-3 loss to Ohio State and 41-7-win last Friday over Indiana State. Louisville is 2-0 after a 39-34 win over Georgia Tech in Atlanta and 56-0 last Thursday at home to Murray State. This will be the third all-time meeting between the two teams as the Hoosiers have won both meetings that were played in Bloomington. Indiana won 41-28 on September 14, 1985, and 21-0 September 13, 1986. This will the third time the Hoosiers have played in Lucas Oil Stadium Indiana played Ball State in 2011 and 2019 and played in the Hoosier/RCA Dome in 1984 and 2000.
Indiana Head Coach Tom Allen named Tayven Jackson the starter this week after he split time with Brendan Sorsby through the first two games giving Sorsby the start against Ohio State and Jackson getting the nod in the Indiana State game. Jackson is 19-26 passing for 260 yards while Sorsby is 17-31 for 166 yards. Both quarterbacks have been sacked once and neither has thrown a touchdown pass or an interception two games into the season. Jaylin Lucas leads the team in rushing with 21 carries for 112 yards and 2 touchdowns he got against Indiana State. Jackson, Josh Henderson and Christian Turner all scored against the Sycamores. Omar Cooper Jr. leads the team with 101 receiving yards on seven catches. Cam Camper who did not play the second half of the Indiana State game due to injury has caught six passes for 62 yards. Coach Tom Allen said this week that Camper has had a good week of practice when asked about his availability for this game. Chris Freeman is 2-2 on field goals getting one in each of the first two games along with 3-3 on extra points. Nicholas Radicic hit a field goal in the Indiana State game and is 2-2 on extra points. On defense Aaron Casey and Phillip Dunnam lead the team in tackles. Casey has 18 total with 13 of those solo. Dunnam has 14 with 10 of those solo and Louis Moore has 10 tackles this season. The Hoosiers have 2 interceptions with Dunnam and Nick Toomer. IU has gotten to the quarterback 4 times this season but do not have a fumble recovery.
Louisville is led by Quarterback Jack Plummer who is 6-5 and 215 pounds from Gilbert, Arizona. Plummer has thrown for 494 yards 4 touchdowns and 3 interceptions this season. Running Back Jawhar Jordan leads the team in rushing with 231 yards and 3 touchdowns on 14 carries. Jamari Thrash leads the team in receiving with 10 catches for 170 yards and 3 touchdowns. Louisville has used five quarterbacks who are 43-65 passing for 593 yards as Harrison Bailey threw the other touchdown pass Murray State. The Cardinals have had 12 different ball carriers combine for 571 yards and 7 touchdowns on 78 carries. Louisville has had 12 different pass catchers as well. Brock Travelstead has gone 4-4 on field goals and 9-9 on extra points while Nick Lopez has gone 2-2 on extra points. The Cardinal defense is led by Linebacker TJ Quinn who has 9 solo tackles and 11 total tackles on the season. The Louisville defense has 2 sacks, 2 interceptions and 3 fumble recoveries on the season.
Louisville Head Coach Jeff Brohm is no stranger to the Hoosiers. Brohm coached Purdue from 2017-2022 going 36-34 and 26-25 in the Big Ten and took the Boilermakers to four bowl appearances going 2-1 and then taking the Louisville job before the Citrus Bowl game in January when Purdue lost to LSU 63-7 after getting the Boilermakers to the Big Ten Championship game last season. This will be the sixth time that two head coaches have met and Brohm is 4-1 against Allen with Indiana beat Purdue November 30, 2019, in West Lafayette 44-41. Brohm is a Louisville native starring at powerhouse Trinity HS and was 1988 Kentucky Mr. Football. He Played for Cardinals from 1989-1993 throwing for 5,451 yards and 38 Touchdowns. Brohm was in the NFL for eight seasons with six different teams from 1994-2000 and played just 8 games with the San Francisco 49ers in 1996-97 going 37-58 passing for 353 yards with 1 touchdown and 1 interception.
Indiana University Men's Soccer opens Big Ten play hosting Wisconsin
Indiana men's soccer (2-2-1) will look to turn the page as it comes to an intersection in its season. The Hoosiers open Big Ten Conference play this evening when they welcome Wisconsin (3-2-1) to Jerry Yeagley Field at Bill Armstrong Stadium. Fans can stream the match on the Big Ten Plus digital platform, with kickoff set for 7:30pm. Tonight is IU Student Foundation Night at Bill Armstrong Stadium, and the first 500 students in attendance will receive a free IU men's soccer tank top. IU owns a 2-2-1 record coming into conference play. Defensively, the Hoosiers have conceded three goals in five matches, 0.60 goals against average that ranks tied for 15th nationally. Indiana has not allowed multiple goals in any match. Offensively, Indiana has created chances, ranking No. 6 in the country in shots per game (17.2). However, that production has not yet yielded similar scoring Indiana has just four goals so far. Indiana had a similar start to its 2022 season that ended in a run to the national championship match. With a win, IU will have the same record it did through six matches a year ago (3-2-1).
Wisconsin is 3-2-1 and coming off a 3-1 loss against in-state rival Marquette. The Badgers are led by second-year head coach Neil Jones, who has compiled a 9-8-5 record at Wisconsin and a 90-62-31 mark in 11 seasons as a head coach. Wisconsin has kept four clean sheets in six matches this season. Indiana has historically dominated the series with Wisconsin, winning 42 of the 58 meetings. The Hoosiers currently own a six-match winning streak and a 12-game undefeated stretch against the Badgers, the latter spanning back to 2014. IU has a 26-1-1 home record against Wisconsin all-time and has won 17 consecutive home matches versus the Badgers. In 2021, the last time Wisconsin visited Bill Armstrong Stadium, the teams went without a goal for 106 minutes before Tommy Mihalic scored a header to give IU a double overtime, golden goal victory.
Mihalic scored again and assisted in last year's matchup, firing in the opening goal and the shot that rebounded to Quinten Helmer for the winning score, as IU escaped Madison with an important 2-1 win. Mihalic and Helmer are two of four current Hoosiers to record points against Wisconsin in their careers. Senior Brett Bebej leads all active Hoosiers with six points on two goals and two assists versus the Badgers, most recently serving the first assist to Mihalic's golden goal in 2021. He also assisted in IU's 2020-21 season opener before bagging a brace in the second matchup of that campaign. Maouloune Goumballe first-career goal came against the Badgers during his freshman season in 2019. Todd Yeagley's first head coaching job was at Wisconsin, where he spent the 2009 season after six years as an assistant coach at IU. He returned to Indiana as head coach ahead of the 2010 campaign.
Edgewood & Bloomington North Home while Bloomington South on the Road for Week 5 of HS Football
With just nine weeks in the regular season for Indiana High School Football. We have reached over halfway point through the season as teams prepare for the home stretch and getting ready for sectional play just over a month away.  Tonight, is week 5 as Edgewood host South Putnam, Bloomington North host Terre Haute North and Bloomington South travels to Terre Haute South. All three games are 7 pm kickoffs. The Edgewood game can be heard on 97.7 WCLS FM while WVNI 95.1 FM and 98.7/AM 1370 WCGL has the Bloomington North game.
Edgewood is home for the first time since Week 1 when they beat Mitchell 41-27. Since then, it has been a rough three weeks for the Mustangs losing all three on the road by a combined score of 131-8. Edgewood has suffered many injuries and lack of depth as become a big concern for first year head coach Scott Fischer. Edgewood is averaging 12.3 points on offense and giving up 39.5 on defense. South Putnam comes in 3-1 after a 51-49 loss to Greencastle at home this week. The Eagles have scored 192 points in four games for 48-point offensive average. South Putnam has given up 63 points all season for a defensive average of 15.8. South Putnam has won the last two meetings with Edgewood. The Mustangs last beat the Eagles 42-28 on September 20, 2019 in Ellettsville.
Bloomington North Is 4-0 for the first time in school history after a 25-24 overtime over crosstown rival Bloomington South. The Cougars have won all four games by 10 or less points. Bloomington North has scored 118 points for a 29.5 offensive average while giving up 95 points for a 23.8 defensive average. Terre Haute North is 0-4 and was shutout for the second week in a row with 34-0 loss to Terre Haute South. The Patriots have scored 26 points this season for 6.5 points a game average and have given up a total of 186 points for a defensive average of 46.5. The Cougars have won the last 4 meetings with the last Terre Haute North win coming on September 14, 2018, when the Patriots won in Terre Haute 24-6.
Bloomington South will look to bounce back after a home loss to Bloomington North. The Panthers 3-1 on the season scoring 170 points on offense for a 42.5 average and giving up 41 points on defense for a 10.3 defensive average. Terre Haute South is 1-3 after a win over Terre Haute North last week. The Braves have scored 108 points for a 27-point offensive average while giving up 104 points on defense for an average of 26 points. The Braves have not scored a point against the Panthers since 49-3 loss in 2020. The Braves were shutout in 2019 by a score of 44-0 and last beat the Panthers 42-35 in overtime in 2017 as Bloomington South looks to extend that winning streak to six games over Terre Haute South.
Indiana University Volleyball heads to Miami for the 305 Challenge
The final weekend of the non-conference schedule awaits the Indiana Volleyball team (6-3, 0-0) with four contests in Miami at the 305 Challenge. A third-consecutive week on the road and a third-straight trip to a different time zone, this time staying in the Eastern Time Zone in Coral Gables and Miami, awaits the Hoosiers for four contests today and tomorrow. This marks IU's first four-game weekend since 2019 and the first weekend with four contests away from home since 2016. Weekend opponents include Stetson, Jacksonville, Florida International and 2022 NCAA Tournament program Miami (FL). Matches with Miami and Florida International will be streamed through the ESPN+ app with all live stats available through Stat Broadcast and IU's social media channels. The Hoosiers will have a quick turnaround after the weekend before opening Big Ten play against Illinois on the Big Ten Network on Wednesday, September 20th at 8:00pm.
The Hoosiers will play Stetson at 11am and Miami at 7pm then will play Jacksonville at 11am and Florida International at 7pm as the Hoosiers will be on the Miami campus today and the Florida International campus on Saturday. The Hoosiers opened their 2023 campaign at the Indiana Invitational, sweeping New Hampshire, Southern Indiana and Radford in commanding victories. IU tested itself early in the season with a trip to the Long Beach Invitational. A tough weekend at The Beach, which featured three defeats and eight of nine set loss by four of fewer points, was a strong litmus test for the Hoosiers in the early going of the season. With a straight sweep of opponents at the Stacheville Challenge, IU returned to winning ways and will ride a three-match winning streak to Miami. All six wins for IU this year have been by sweep. A perfect weekend in Miami would ensure the Hoosiers 10 wins in the non-conference for the first time since 2019 and be the fourth season since the turn of the century the program brought 10+ wins and at least one power five victory home out of the preseason. As a team, the Hoosiers are 1st in the Big Ten and 22nd nationally with 2.10 aces per set. In total, IU has 61 aces on the season including 18 from Camryn Haworth (tied No. 2 in the Big Ten). The Hoosiers are 51st in the NCAA and 3rd in the Big Ten in total team blocks, racking up 79.0 stuffs across the first nine matches of the season.
Indiana leads the series with Stetson 3-1 with the Hoosiers winning their last meeting with the Hatters on September 20, 2019, by a score of 3-1. Annabelle Standish is the go-to option offensively and leads the way with 133 kills on a .231 clip this year. Nyah Molina runs the offense and has dished out 248 assists this campaign. Sophia Groom is young but a force in the middle with 31 blocks on the year. The Hoosiers and the Hurricanes are tied 2-2 in the series with Indiana winning the last meeting 3-0 on September 15, 2012. A tournament team a year ago, Miami is 5-2 this year and has defeated Big Ten foe Maryland on the opening weekend. Savannah Vach leads the way with 266 assists and 10.64 per set and is one of the most veteran setters in the nation. Janice Leao has 20 total blocks while Naylani Feliciano has dug 68 balls at 3.40 per set this year. The two programs met in the first round of the 2010 NCAA Tournament, a 3-2 win for the Hoosiers.
Indiana and Jacksonville will meet for the first time on Saturday. The Dolphins have five players with 50+ kills on the season but are led by Anna Erickson with 86. Setter Rebecca Rocassin has dished out 299 assists on the season. The Hoosiers lead the all-time series with Florida International 2-0-1 after the Hoosiers won 3-1 on August 30, 2019. The Panthers are 2-8 this season but have five losses to power five programs including Washington last week in Seattle.
Jade Sadeiko and Mackenzie Morgan have been impacts as transfers and have 96 and 76 kills respectively. Florida International runs a 6-2 offense with Gianna Tagoa'i and Savannah Cooking dishing out balls to hitters.
Indiana University Field Hockey heads to Evanston Illinois for matchups with Northwestern and Penn
In the team's final weekend of four consecutive weekends on the road to start the season, Indiana Field Hockey will head to Evanston, Ill. for two big matchups. The Hoosiers open Big Ten play this afternoon with No. 3 Northwestern and then face a tough Penn team on Saturday afternoon. Indiana will look to get back on track this weekend after a tough loss at Ohio last weekend. The Hoosiers fell to the Bobcats in overtime, 3-2, on Sunday. The game started out with Indiana dominating the game and building a 2-0 lead early in the second period. The Bobcats tied it at 2-2 at half and then ended up scoring in overtime to end the game.
Northwestern is the reigning national runner-up and won the 2021 NCAA Championship. Penn is also battle tested, facing two top-ten teams in their first four games, including defending NCAA Champion, North Carolina, and consistent national power, Louisville. It has not taken long for Indiana newcomers Sarah Charley and Inés Garcia Prado to find success in a Hoosier uniform. Charley, a graduate student who transferred after four years at Ohio State, and Garcia Prado, a freshman from Spain, have been integral parts of the team since day one. Both players are tied as the leading point scorers on the team with seven points. Charley has three goals as the team's leading goal scorer with one assist to go along with them. Garcia Prado is the team's leader in assists with three while also scoring two goals.
Seven different Hoosiers have scored a goal this season: Sarah Charley, Inés Garcia Prado, Jemima Cookson, Yip van Wonderen, Maggie Carter, Meghan Dillon and Anna Mozeleski. Charley leads the way with three goals while Garcia Prado is the team's second leading goal scorer with two. Everyone else has notched one. Charley also leads the team in shots taken with 11. Ten of those have been on goal. As a team, 11 Hoosiers have recorded a shot taken. Thirty-five of the team's 50 shots have been on goal (70%). Garcia Prado leads the team in assists with three. Sofia Arrebola Garcia has two assists thus far and Charley, Cookson, and van Wonderen have all recorded one. Indiana's defense is holding teams to 1.80 goals per game while the Hoosiers are scoring an average of 2.0 goals per game. Indiana has drawn 26 penalty corners this season, the same combined total as all of their opponents thus far. Shannon McNally and Arabella Loveridge have split time in the cage this season. Each has started in three games, and both have been very effective. McNally has made 13 saves while Loveridge has notched 11 through the first five games.
Northwestern enters the weekend with an impressive resume, including a 5-1 record, a No. 3 overall ranking and two ranked wins. Northwestern defeated No. 17 Boston College in overtime, 1-0, and also beat No. 20 Duke, 3-2. Both games were at neutral sites. The Wildcats' only loss was the team's season opener, falling to No. 9 Louisville, 1-0. Since then, the team has rattled off five consecutive wins. Northwestern's calling card is their defense, only allowing opponents to 0.50 goals per game. The Wildcats are also outshooting opponents at a staggering 108 to 40 differential. Payton Halsey leads Northwestern in scoring with four goals and 11 shots. Northwestern leads the all-time series with Indiana, 17-10. The Hoosiers are looking for their first win over the Wildcats since 2016.
Penn enters the weekend with a 2-2 mark. The Quakers fell to No. 1 North Carolina, 4-0, in the opener and have bounced back well since. They lost a close one to No. 9 Louisville, 2-1, and defeated Georgetown, 8-1, and Drexel, 2-1 (OT) since then. Saturday's game will be the first meeting in program history between Indiana and Penn.
Evansville Otters fall in Game 2 of the Frontier League Championship Series
The Quebec Capitales hit a two-run walk-off home run to defeat the Evansville Otters 7-6 on Wednesday night in game two of the Frontier League Championship Series at the Stade Canac in Quebec City, Quebec Canada. Quebec scored five unanswered runs over the last two innings. The Capitales notched two singles to spearhead a key eighth inning. With two outs, a double and single scored three runs to trim Evansville's lead to 6-5 after eight.  The Capitales led off the ninth with a walk. Juremi Profar followed with a two-run walk-off blast. The Otters big lead was keyed by a four-run fourth inning courtesy of six hits in the frame. Gary Mattis drove in the first two runs on a triple that bounced over the head of Quebec's right-fielder. Jake Green followed with an RBI single. Josh Allen capped the scoring with a two-out RBI knock for a 5-2 Evansville lead. The Otters added a run in the seventh. Kona Quiggle doubled and eventually scored on a wild pitch for a four run Otters' lead entering the eighth. Zach Smith was strong in a four inning start for the Otters. He allowed just one earned run with four strikeouts.
Parker Brahms worked 3.2 innings in relief, working a perfect first three innings from the mound. Quebec scratched across an unearned run in the first. Justin Felix hit a solo home run in the second for Evansville before the Capitales answered with another run in the bottom half of the frame. Evansville closer Jake Polancic suffered the loss in pitching the ninth. Evan Rutckyj pitched the top of the ninth for Quebec and earned the win. Josh Allen led Evansville with two hits. Eight of nine Otters recorded hits. The best of five Frontier League Championship Series now finishes in Evansville. The Otters and Capitales play in game three tonight with a 6:35 PM CT first pitch from Bosse Field.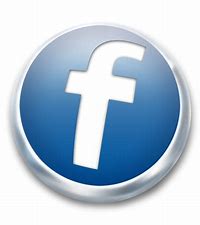 For more local news . . . Check out our archived episodes of What's Happenin' and Talkin' Sports with Nick Jenkinson