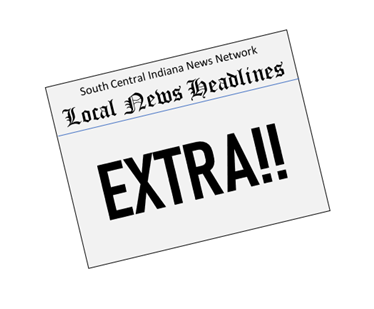 Juvenile dies in Morgan County off-road vehicle (ORV) accident
Indiana Conservation Officers are investigating an ORV accident that occurred last Thursday night in Paragon. At approximately 7pm, Conservation Officers were dispatched to a property near the 1600 block of Duckworth Road.
Upon arrival, officers discovered that a 12-year-old operated a side-by-side ORV on private property when the individual lost control on a gravel driveway causing the machine to strike a tree and flip on its side. The individual was pronounced dead on the scene. No safety equipment or seatbelts were in use at the time of the incident, which is still under investigation.
Indiana Conservation Officers remind the public that ORV operators and passengers should always wear a helmet, protective riding gear, and use all ORV safety restraints.
Attorney General Todd Rokita holds IU Health accountable for patient privacy and HIPAA violations
Attorney General Todd Rokita filed a lawsuit on behalf of the people of Indiana against IU Health and IU Healthcare Associates for their failure to properly report, review, and enforce HIPAA and Indiana law violations. This issue was first brought to the office's attention in 2022 when a 10-year-old rape victim and her mother went to an IU hospital for an abortion, as a result of the rape and abuse the child endured.
After the abortion, while the mother and daughter were still at the hospital for recovery and observation, they were greeted with a front-page news story in the Indianapolis Star, which described the 10-year-old's case in great detail. This article went public, and the story became worldwide household news after the doctor spoke to a reporter at a political rally.
The 10-year-old's treatment was a very private and sensitive matter, as was the rape and abuse she suffered that resulted in her pregnancy. Neither the little girl nor her mother gave the doctor authorization to speak to the media about their case. Rather than protecting the patient, IU Health chose to protect the doctor, and itself.
On July 15, 2022, hospital administrators emailed statements to multiple media outlets informing them that they had conducted a review and "found the doctor in compliance with privacy laws."
On May 25, 2023, the Indiana Medical Licensing Board conducted a hearing and determined that the doctor violated HIPAA by improperly disclosing patient information and for improperly de-identifying patient information, and the doctor violated the Indiana patient confidentiality rule by failing to get patient permission prior to disclosing any information.
The following day, IU Health issued a public statement in which it disagreed with the Medical Licensing Board's determination once again claiming the doctor did not violate privacy laws.
By publicly contradicting the Medical Licensing Board and contending the doctor's actions were "in compliance with privacy laws," IU Health has caused confusion among its 36,000-member workforce regarding what conduct is permitted not only under HIPAA privacy laws and the Indiana Patient Confidentiality rule, and as a result, as Indiana's largest health network, they created an environment that threatens the privacy of its Indiana patients.
Subsequent to the Medical License Board hearing, the office discovered numerous instances where IU Health has sanctioned non-physician employees with termination for far less egregious patient privacy violations but has failed to implement or enforce similar privacy policies or sanctions for its physicians.
The lawsuit consists of the following seven counts against IU Health:
Failure to implement or follow administrative, technical, and physical safeguards to protect the privacy of protected information
Failure to document disclosures of personal health information
Failure to implement or apply and document sanctions
Failure to appropriately train its workforce
Failure to notify patients of breach
Failure to mitigate harm
Violations of Indiana's Deceptive Consumer Sales Act
Maintenance work to temporarily close playground, parking lot, and one lane of B-Line Trail
Beginning Sept. 18, urban forestry crews will prune more than 30 trees along the B-Line Trail between the Monroe Convention Center, 302 S. College Ave., and the Grimes Lane pedestrian bridge. Work will begin at the Grimes Lane bridge and proceed north to the convention center. Lanes on the B-Line Trail will be restricted during the project, but the trail will remain open to pedestrians and other non-motorized traffic.
The playground at Highland Village Park, 950 S. Harvey Dr., will be closed Sept. 18-20 for replacement of the Fibar safety surfacing.
Paving contractors will return to RCA Community Park, 1400 W. RCA Park Dr., on or around Sept. 20 to complete the resurfacing and restriping of the parking lot. The parking lot will be closed while these repairs are completed.
For more information about these or other upcoming Parks and Recreation projects, visit bloomington.in.gov/parks/projects
Trafficker of 3D-Printed "Glock Switches" and "Auto-Sears" Sentenced to Over Seven Years in Federal Prison
Micah Moore, 31, of Indianapolis, Indiana, has been sentenced to 7 years and 6 months in federal prison after pleading guilty to possession of a machine gun. According to court documents, on July 18, 2022, investigators with the Indianapolis Metropolitan Police Department executed a search warrant at Moore's residence in Indianapolis. In the dining room area, police recovered two machinegun conversion devices, also known as "Glock Switches." Police also recovered three black auto-sears that were created to function as machinegun conversion devices if installed on a semiautomatic rifle.
Machinegun conversion devices, sometimes called "Glock switches" or "auto-sears" are devices that convert ordinary semiautomatic firearms into fully automatic machineguns. Machinegun conversion devices are themselves considered machineguns under federal law, even when not installed, and are illegal to possess or sell in almost all cases.
In a recorded interview with investigators, Moore stated that that he was making and selling switches and auto sears using a 3D printer. Moore also stated that he was reselling firearms that he bought from people off the street. Court documents and evidence presented at sentencing further showed that, in addition to manufacturing machinegun conversion devices and selling firearms, Moore was also manufacturing counterfeit prescription pills containing fentanyl.
This Week in Hoosier History
1997 -Comedian Red Skelton died at the age of 84. Born in Vincennes, he was an American entertainer best known for his national radio and television shows between 1937-71, especially as host of the television program The Red Skelton Show. He has stars on the Hollywood Walk of Fame for his work in radio and television, and also appeared in burlesque, vaudeville, films, nightclubs, and casinos, all while he pursued an entirely separate career as an artist.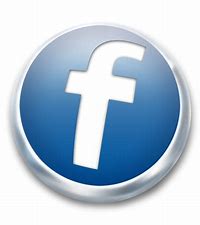 For more local news . . . Check out our archived episodes of What's Happenin' and Talkin' Sports with Nick Jenkinson