Indiana University Football falls to Louisville 21-14 at Lucas Oil Stadium
The Indiana Hoosiers fell to the Louisville Cardinals 21-14 at Lucas Oil Stadium in Indianapolis Saturday afternoon. Louisville led 21-0 at halftime. Jack Plummer hooked up with Jamari Trash on 85-yard touchdown pass with 2:34 left in the first quarter to make 7-0. The Cardinals scored with 7:44 left before the half on a 2 yard one by Maruice Turner. Jordan Jawhar added a 25 yard touchdown run with 1:25 left to make it 21-0.
The Hoosiers recovered a successful onside kick to start the second half and marched down the field when Tayven Jackson threw a 30-yard touchdown pass to Jaylin Lucas with 13:46 left in the third quarter. Its Jackson first touchdown pass as a Hoosier after transferring from Tennessee and the first touchdown pass thrown by Indiana quarterback this season. The Hoosiers made it 21-14 with 55 seconds left in the third quarter when Josh Henderson scored on a 2-yard touchdown run. On third and eight, IU trailing by seven, the game clock ticking under five minutes, Jackson ran for opportunity, diving for the end zone pylon. He found it, but only after his knee touched down just short of the goal line just 18 inches short. The Hoosiers still had a fourth-down chance for a 21-21 tie. They called a timeout to consider either a quarterback sneak or a power run. Either would have worked They chose the power run. Running back Josh Henderson was stopped short of the goal line.
Louisville gets its first win all time against the Hoosiers in Football after Indiana won the previous two meetings held in Bloomington in 1985 and 1986. Louisville head coach Jeff Brohm is now 5-1 all time against Indiana Head Coach Tom Allen. Brohm was the head coach of the Purdue Boilermakers from 2017-22. The Cardinals, who entered the game averaging 47.5 points, had a 100-yard receiver in Jamari Thrash who finished with159 yards, a 100-yard runner in Jawhar Jordan, 113 yards and a 200-yard passer in Jack Plummer, 238 yards. But most of that damage was in the first half. The Cardinals are 3-0 on the season.
Jackson finished 24-for-34 for 299 yards, one touchdown, and one interception. Jaylin Lucas caught a career-high 10 passes for a career-high 98 yards and a touchdown pass and its first receiving touchdown after 2 rushing touchdowns last week against Indiana State. Lucas led the way for the Indiana rushers with 8 carries for 30 yards. Indiana finished the game with 357 yards of total offense and just 58 yards on the ground. Indiana is 1-2 on the season and will be back in action Saturday night at 7:30pm hosting the Akron Zips at Memorial Stadium.
Indiana University Athletics hosting Name, Image and Likeness Summit at Simon Skojdt Assembly Hall
Bloomington area business leaders have a chance to learn about their opportunities to connect with IU student-athletes in NIL partnerships. Indiana University's Student-Athlete Advisory Committee will host the Name, Image, and Likeness Summit this evening in the south lobby of Simon Skjodt Assembly Hall at 6 p.m. The event is free to attend and will include free food and special gifts for all participants. Businesses are asked to register for the event.
This year's Summit is modeled after last year's highly successful NIL Community Mixer event that attracted more than 30 area businesses and 100-plus IU student-athletes. IU Athletics partners and NIL industry leaders Altius Sports and Opendorse will each have company executives on hand at this year's Summit, while IU Vice President and Director of Athletics Scott Dolson and members of the IU compliance staff will also participate and discuss the ever-changing NIL landscape. "Indiana University has been a national leader in the NIL space since day one, and this year's Summit is just another example of that leadership and commitment," Dolson said. "Our support in this area stretches across all 24 of our varsity sports programs and to all of our nearly 700 student-athletes, and this event offers an avenue for all of them to engage with area businesses and explore meaningful partnerships."
NIL education is a priority for this year's event, and attendees will get an overview of the NCAA and IU Athletics rules and protocols related to Name, Image and Likeness. It will also offer a look at the multitude of NIL partnership opportunities now available for businesses to make with IU student-athletes, ranging from in-kind deals, traditional endorsements, and public appearances, among others. "Last year's event was tremendously productive in terms of educating businesses about NIL, and we are excited to take what was done a year ago and take it to another level to create win-win opportunities for students and area businesses," said SAAC President Jacob Moran. "As student-athletes, we are passionate about the Bloomington community and creating these meaningful relationship and partnerships takes that passion one step further."
Moran is the president of IU Athletics' Student Athlete Advisory Committee, which includes one student-leader representative from each of IU's varsity athletic programs. In addition to organizing this Summit SAAC works closely with the IU Athletics leadership team throughout the year to enhance the experience and to protect the welfare of IU's students who compete in intercollegiate athletics.
#2 Bloomington North Football is 5-0 for the first time in School History
Week 5 of High School Football Friday Night saw the Second Ranked Bloomington North Cougars in Class 5A improve to 5-0 for the first time in school history with a 49-12 win over Terre Haute North at home. Bloomington South is ranked #5 in Class 5A beat Terre Haute South 41-14 on the road. Edgewood has lost four straight games after a 56-13 loss at home to South Putnam.
Bloomington North led 21-0 after the first quarter 42-0 at halftime Dash King touchdown run, Cole Gurpenhoff punt return for a touchdown Tate Bless touchdown pass to Aidan Steinfeldt Kijuan Hayes 3 touchdown runs and 129 yards rushing in the first half. The Cougars ran 19 plays in the first half and had 250 yards of offense and Terre Haute North ran 45 plays and had 176 yards of offense. After Terre Haute North put six points on the board Joe Powell had a return touchdown for the Cougars to make 49-6. Terre Haute North added a touchdown in the fourth quarter. The Patriots are 0-5 on the season while Bloomington North is 5-0 for the first time in program history.
Bloomington South led 20-0 at halftime with touchdown runs from Jarrin Alley and Gavin Adams along with a touchdown pass to Lucas Waldon from Alley as the Panthers missed the extra point on the first touchdown. In the Second half Alley threw a touchdown pass to D'Andre Black third quarter 27-0 third quarter. The Panthers added 14 points and Terre Haute South scored 14 points in the second half. The Panthers are 4-1 on the season while the Braves drop to 1-4 on the season.
South Putnam led 35-0 at halftime as the Eagles had 3 touchdown passes and 2 rushing touchdowns in the first half. The Eagles had two kickoff returns for a touchdown and their fourth touchdown pass of the game leading 42-0 at the end of the third quarter. Edgewood score twice in late stages of the game as the Mustangs are 1-4 and looking for their first win since the season opener at home to Mitchell.
Friday night is Week 6 Bloomington South will host 0-5 Southport. Bloomington North travels to 1-4 New Albany and Edgewood is on the road at 2-3 Indian Creek. All three games are 7pm kickoffs.
Indiana University Volleyball completes a perfect weekend at the 305 Challenge in Miami
Indiana University Volleyball completed a perfect 4-0 weekend at the 305 Challenge in Miami Florida. The Hoosiers beat Stetson 3-0 and Miami 3-2 on Friday, Jacksonville and Florida International on Saturday by 3-0 scores as the Hoosiers are 10-3 on the season and have won three out of four Non-Conference Tournaments along with a seven-game winning streak.
A comfortable Friday morning saw the Indiana Volleyball team sweep Stetson (25-12, 25-17, 25-10) in straight sets at the James L. Knight Sports Complex. The Hoosiers hit .341 as a team while holding Stetson to a combined .029 offensively including a measly -.125 (5-8-24) in the final set. Sophomore opposite hitter Avry Tatum hit .667 (11-1-15) while senior middle blocker Savannah Kjolhede (.667, 6-0-9) produced an errorless morning in the middle.
Volleyball fans were treated to one of the most entertaining games ever on Friday night in the James L. Knight Sports Complex on the campus of the University of Miami. A five-set battle between the Indiana Volleyball team and the host Miami Hurricanes went the favor of the visitors with sophomore opposite hitter Avry Tatum (.361, 17-4-36) leading the way in a 3-2 win (25-22, 23-25, 25-18, 23-25, 15-12). IU extends its winning streak to five games and picks up its first true road win over a non-conference power five opponent since besting #15 Kentucky in Lexington in 2019. The Hoosiers had five players with double-figure kills including Tatum (17) and graduate student middle blocker Kaley Rammelsberg (.387, 15-3-31). Junior setter Camryn Haworth played a prolific game, matching her career high with 51 assists. 12 different Hoosiers played in the match including senior defensive specialist Grae Gosnell who came off bench and set up Haworth for the match-winning assist and Tatum for the match-winning kill.
Junior setter Camryn Haworth joined an elusive club in IU history on Saturday morning as she helped pace the Hoosiers to a straight-sets victory over Jacksonville (25-20, 25-17, 25-22) inside the Ocean Bank Convocation Center on the Florida International Campus. She posted 33 assists in the victory, giving her 2,003 for her career. The Fishers, Ind. native becomes just the 11th player in program history to hit the 2,000-assists and just the sixth in the rally era to achieve the mark. Having already passed the 500-career dig and 100-career ace threshold, Haworth is one of four players in program history with 2,000+ aces, 500+ digs and 100+ aces in their career, joining Karen Dunham (1984-87), Joy Jordan (1987-90) and Kristina Sanderson (1996-99). She is the first player in program history to achieve that trio of statistics during the rally-scoring era (2001-present). Her 121 career service aces put her eighth all-time in program history and third all-time in the rally era. Senior outside hitter Morgan Geddes provided the final five points for the Hoosiers (four kills and one block) while hitting .308 (11-3-26) on the afternoon.
A comfortable Saturday evening sweep of Florida International (25-15, 25-21, 25-19) extended the Indiana Volleyball team's winning streak to seven matches ahead of the Big Ten opener next Wednesday night. Sophomore opposite hitter led the way offensively with 12 kills while graduate student middle blocker Kaley Rammelsberg provided 11 kills and six blocks. The Hoosiers blocked 11 shots as a team and recorded six aces including four in the first set. This marks the second time under head coach Steve Aird that the program has won 10+ games in the non-conference while beating at least one Power 5 team in their home gym (2019, 2023). IU's seven-game winning streak is the longest since 2019 while the Hoosiers nine victories by sweep in the preseason is the most since the 2010 campaign. The Hoosiers will have a quick turnaround as the team preps for the beginning of Big Ten play this Wednesday in Wilkinson Hall on the Big Ten Network at 8pm against Illinois.
Indiana University Men's Soccer and Wisconsin play to a scoreless draw
The Indiana University Men's Soccer team opened up the Big Ten conference slate with a 0-0 draw against the Wisconsin Badgers Friday Night on Jerry Yeagley Field at Bill Armstrong Stadium. The Hoosiers are 2-2-2 on the season and extend streak 152 consecutive matches without back-to-back regular season losses after a 1-0 loss at South Florida last Friday. Wisconsin is 3-2-2 and 0-0-1 in the Big Ten. The Hoosiers have dominated the all-time series 42-5-10 as Indiana has won the last six matches and since a 4-3 loss in 2013 in Madison IU is 10-0-4. The Hoosiers are 356-71-53 all time at home and 68-7-12 since 2016. IU is 23-4-7 all time in Big Ten Openers. Indiana will play in state rival Butler at home on Tuesday at 7:30 pm.
Indiana outshot Wisconsin 10-6 and 2-1 on Shots on Goal. Wisconsin Goalkeeper Nate Crockford make 2 saves for the Badgers. Indiana Goalkeeper JT Harms made 1 save and got his 9 shutouts between the pipes for the Hoosiers and is 11th shutout overall after he started his career at Duke. The Hoosiers have scored 4 goals on the season and have given up three goals. The teams combined for 22 fouls with the Badgers committing 12 along with two yellow cards and the Hoosiers with 10 fouls. Indiana had five corner kicks and Wisconsin had just 1. The Hoosiers were called offsides three times and the Badgers one time.
In the first half IU led 4-2 on shots and 1-0 on shots on goal. Crockford made 1 save in the first half while Harms did not make any. Wisconsin committed 7 fouls while the Hoosiers committed one. Both teams had one corner kick in the first half and the Hoosiers were called for offsides twice and Wisconsin once. In the final 15 minutes the Hoosiers had several good looks at goal but could not put one through. The Hoosiers were without Defender Hugo Bacharach who Indiana coach Todd Yeagley said was a coach's decision and gave Jansen Miller the start. "They are all interchangeable and we are still trying to find the right combinations" Yeagley said after the match. "We have guys that can make plays, but we still have to find that guy that can step us for us the way Ryan Wittenbrink did for us last season" Yeagley Said. Wittenbrink graduated last season and was a key component in the Hoosiers run to the National title game last year when they lost to Syracuse in penalty kicks.
The game was special for Wisconsin's Nate and Charlie Crockford whose father Brian and Uncle Jim played for Indiana. Jim played from 1986-90 and Brian from 1990-1993 and were teammates for the 1990 season and Jim was on 1988 National Championship team. The Crockford twins are Juniors from Northfield, Illinois are transfers from UCLA and played against Rutgers in the 2022 season. Nate played all 90 minutes in goal and Charlie played 17 minutes in the midfield. The Crockford's were excited to share the same field that their father and uncle played on and although Brian will always root for IU in sports, he made it clears that he will always root or his sons because family trumps everything else. The Badgers will be going back to Madison with a draw and the Crockford's get out of Bloomington without a loss and in Nate's case giving up a goal.
Indiana Native and former Purdue University Women's Basketball player Stephanie White named WNBA Coach of the Year
The Connecticut Sun's Stephanie White has been named the 2023 WNBA Coach of the Year in her first year at the helm of the team, the league announced Sunday. White received 36 of 60 possible votes, with the Dallas Wings' Latricia Trammell coming in second with 11 votes and Sandy Brondello of the New York Liberty earning third place with six votes. White who is from West Lebanon, Indiana was a 1995 Indiana Miss Basketball from Seeger High School and won the 1999 National Championship with Purdue University. White played in the WNBA with the Charlotte Sting in 1999 where she was 21st overall pick by the Sting in the second round of the 1999 WNBA Draft. She then played with the Indiana Fever from 2000-2004. She won a WNBA Championship as an assistant coach in 2012 with the Indiana Fever and coached the Fever in the 2015 WNBA Finals falling to the Minnesota Lynx.
White led the Sun to a 27-13 regular-season record and the No. 3 seed in the playoffs, where they are currently up 1-0 in their best-of-three first-round series against the Minnesota Lynx. She was hired in November following the departure of former coach Curt Miller to the Los Angeles Sparks and as Connecticut was coming off a second WNBA Finals appearance in four years. The Sun are still seeking the franchise's first WNBA title. Outside expectations for the Sun were mixed after they lost 2021 MVP Jonquel Jones and Jasmine Thomas in the offseason. But if onlookers thought the Sun would be rebuilding, White never did, given the competitive, experienced pieces the team returned — Alyssa Thomas, DeWanna Bonner, Brionna Jones and Natisha Hiedeman — and the ones they would later add in Tiffany Hayes and Rebecca Allen. It was clear from the onset of the season that the Sun were contenders, as they started 9-3 and were the first team to beat the first-place Las Vegas Aces before losing Brionna Jones, a two-time All-Star, to a season-ending Achilles tear in late June. But the Sun barely stumbled after Jones' injury, earning a seventh consecutive playoff berth, marking the longest active streak in the league. Along the way, Thomas has emerged as an MVP candidate and Bonner has had a career season in Year 14.
The Sun finished the regular season with the third-best net rating in the league (4.4 points per possession) behind the Aces and Liberty, while their defensive rating (98.8 points per possession) ranks second behind the Aces. White has spent 16 years in the WNBA as a player, assistant and head coach (for the Indiana Fever in 2015 and 2016), bringing the perspective of a former player that Sun leadership sought in their new coach. She is the fourth former WNBA player to win Coach of the Year. Coming off a franchise playoff-record 30-point win Wednesday, the Sun lost Game 2 against the Lynx on Sunday as the series is tied at 1-1. Connecticut has made at least the semifinals every year since 2019.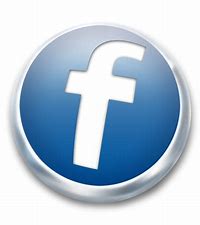 For more local news . . . Check out our archived episodes of What's Happenin' and Talkin' Sports with Nick Jenkinson