Indiana University Men's and Women's Basketball to host Media Day this afternoon at Simon Skjodt Assembly Hall
The Indiana Men's and Women's basketball programs will meet this afternoon with the media for the annual Indiana Basketball Institutional Media Day. The media will get its first opportunity to speak with both IU men's and women's basketball teams beginning at 3 pm today at Simon Skjodt Assembly Hall in Bloomington. Fall practice for both programs are expected to begin in the weeks following the event. Indiana men's basketball head coach Mike Woodson and senior guards Trey Galloway and Xavier Johnson will participate in the men's podium press conference portion of media day. Indiana women's basketball head coach Teri Moren and senior guards Sydney Parrish and Sara Scalia are set to partake in the women's podium press conference portion. All players from both programs will be made available to the media later in the day for roundtable, stand-up television and radio interviews. The South-Central Indiana News Network will be on hand to provide complete coverage of the event.
The Indiana men's basketball team, led by third-year head coach Mike Woodson, underwent a significant roster revamp this offseason as they bid farewell to graduating seniors Race Thompson and Miller Kopp, outgoing transfers Jordan Geronimo, Tamar Bates and Logan Duncomb, and NBA Draft picks Jalen Hood-Schifino and Trayce Jackson-Davis. Indiana's coaching staff worked hard to fill those holes through the transfer portal and recruiting trail, landing 2023 five-star forward Mackenzie Mgbako, Oregon center Kel'el Ware, Ball State center Payton Sparks and Miami forward Anthony Walker. Incoming four-star freshmen guards Gabe Cupps and Jakai Newton are also expected to compete for minutes.
The reigning Big Ten champion IU women's basketball team isn't facing nearly the same roster turnover. AP National Coach of the Year Teri Moren's Hoosiers return four of five starters from last season following the graduating of All-American guard Grace Berger. Moren, who recently agreed to a contract extension making her one of the nation's highest-paid women's basketball coaches, is coming off her and IU's best season in program history. The Hoosiers climbed as high as No. 2 in the AP top-25 poll and earned a No. 1 seed in the NCAA Tournament for the first time in program history.
Several Indiana players were also recognized for their standout performances this season. Senior Forward star Mackenzie Holmes was named Big Ten Defensive Player of the Year, becoming the first Hoosier ever to win that award. Holmes also landed as a unanimous first-team All-Big Ten selection, joined No. 7 overall WNBA Draft pick Grace Berger. Junior Guard Chloe Moore-McNeil earned second-team All-Big Ten honors from the media, while Freshman Forward Yarden Garzon, Junior Guard Sydney Parrish, and Senior Guard Sara Scalia were named All-Big Ten Honorable Mentions.
Indiana University Men's Basketball's 2023-24 Big Ten Conference scheduled announced
The Big Ten Conference announced the 2023-24 men's basketball schedule on Tuesday afternoon. Indiana will open the 20-game league slate on Dec. 1 against Maryland. Tipoff times and television designations will be announced at a later date. Indiana will play Purdue, Maryland, Minnesota, Nebraska, Ohio State, Penn State, and Wisconsin twice during the regular season, while playing Iowa, Michigan State, and Northwestern in front of the home crowd at Simon Skjodt Assembly Hall, and Illinois, Michigan, and Rutgers on the road. The first two games of the conference schedule, against Maryland and at Michigan (Dec. 5), will take place during a stretch in which Indiana plays six of seven games against high-major opponents. The month-long stretch features non-conference matchups in the Empire Classic on Nov. 19 and 20, a Holiday Hoopsgiving tilt with Auburn on Dec. 9, and a return game against Kansas on Dec. 16.
Big Ten play will resume with eight January games beginning with a road matchup against Nebraska (Jan. 3). Indiana will then play three of the next four games at home with games against Ohio State (Jan. 6), Minnesota (Jan. 12), and Purdue (Jan. 16). The lone road game in that stretch comes at Rutgers (Jan. 9). Indiana will hit the road for consecutive games against Wisconsin (Jan. 19) and Illinois (Jan. 27). The month will conclude with a home tilt against Iowa (Jan. 30). February will feature league games at Simon Skjodt Assembly Hall against Penn State (Feb. 3), Northwestern (Feb. 18), Nebraska (Feb. 21), and Wisconsin (Feb. 27). The Hoosiers will be on the road against Ohio State (Feb. 6), Purdue (Feb. 10), and Penn State (Feb. 24).
The Hoosiers will play three games in the month of March to close out the regular season, beginning with a two-game road trip at Maryland (March 3) and at Minnesota (March 6). IU finishes the regular season at home against Michigan State (March 10). The 2024 Big Ten Men's Basketball Tournament will begin with first-round games on March 13. Teams earning a single bye will begin play on March 14, while double-bye programs will kick off the quarterfinal round on March 15. The Big Ten Tournament champion will be crowned on March 17. All 13 games of the tournament will be played at the Target Center in Minneapolis.
Indiana University Men's Soccer bounces back with 1-0 win over Butler
After a 0-0 draw Friday night against Wisconsin the Indiana Men's Soccer team responded with a 1-0 win against their in-state rivals Butler Bulldogs Tuesday Night on Jerry Yeagley Field at Bill Armstrong Stadium.  Indiana Head Coach was not happy after Friday Night's draw and was asked after the game what he told his team after the game and he said, "See you tomorrow". The time in between matches gave the Hoosiers time to make adjustments and they came out with a new 3-2-5 formation that paid off and Jansen Miller getting his second start in place of Hugo Bacharach along with Luka Bezerra starting in a forward spot in place of Tommy Mihalic.  Indiana got the first shot of with Samuel Sarver at 2:20 mark and then 11 seconds later Luka Bezerra launched a shot over the crossbar. Collins Oduro was off target at the 8:15 mark.   
The Hoosiers responded at the 9:13 mark when Collins Oduro was on the left side of the box and found Samuel Sarver in front of goal and knocked it home of his right foot into the bottom center of net past Butler Goalkeeper Caleb Norris. It's the second goal of the season for Sarver and the first assist of the season for Oduro but this the third time this season the pair has connected. Sarver assisted on Oduro's goals at Notre Dame and DePaul earlier this season. Indiana dominated the possession for the early portion of the first half but Butler gained control even through the Bulldogs had just two shots with Jack Sterberger at the 20:02 mark and Ryan Hannosh at the 31:50 mark. The Hoosiers had 3 shots in the first eight minutes and 15 seconds before the Sarver goal. The Hoosiers had 3 shots after the goal and 3 shots on goal. Caleb Norris made 2 saves while Indiana Goalkeeper JT Harms did not make a save. Butler committed 7 fouls and the Hoosiers just 1. Indiana had 2 corner kicks and were called for offsides twice.
In the Second Half Butler had the better of the chances when Ernesto Osornio had two shots blocked at the 50:42 and 51:16 mark and then he picked up a yellow card at the 57:57 mark for persistent infringement. Indiana had a great chance a second later when Bezerra went bottom right of the net and Butler was credited with a team save. The Hoosiers had a great chance to put this game away at the 72:52 make when Collins Oduro launched a shot and hit the right post and then Patrick McDonald had a shot top right of net and was another team save by the Bulldogs 17 seconds later. After Collins Oduro was tackled hard by Butler's Hemmi Nassar and was given a yellow card at the 88:26 mark. Indiana had one last chance when Tommy Mihalic shot to the bottom center of the net was saved by Caleb Norris.
Indiana outshot Butler 16-7 and had 7-0 shots on goal advantage. Caleb Norris made 4 saves in goal for Butler and JT Harms did not make a save and picks up his 10th career shutout as Hoosier and 12th overall after starting at Duke. Butler is always a physical team and committed 13 fouls while the Hoosiers committed three. IU had eight corner kicks and three for Butler. IU was called for offside three times and the Hoosiers once.
Indiana is 3-2-2 on the season and will travel to Michigan State Friday Night at 7pm. The Hoosiers lead the all-time series 26-5-4 and have won three straight. The Hoosiers are 357-71-54 all time at Bill Armstrong Stadium and 69-7-12 and 56 shutouts. IU has an all-time record of 108-14-8 against in state teams. Todd Yeagley has won 181 matches as the Hoosier head coach and 188 all time. The Hoosiers extend their streak without back-to-back regular season losses to 153. The win gives IU the 810th in program history with 196 losses and 114 draws.
Butler is 1-4-1 on the season and top player Palmer Ault who is a sophomore from Noblesville Indiana and son of 1996 Indiana Mr. Basketball Kevin Ault of Warsaw HS in Warsaw Indiana was held to no shots after coming into this match scoring all four Butler's goals this season. Ault scored 2 goals in the win at Villanova, along with a goal at St Louis, at SIU Edwardsville. The Bulldogs lost to Ohio State 1-0 and scoreless draw at Western Michigan.
Indiana University Women's Soccer's Paige Webber named Big Ten Offensive Player of the Week
Indiana Graduate Forward Paige Webber was named the Big Ten Offensive Player of the Week, the conference announced Tuesday afternoon. Webber has had an outstanding start to the season as she leads the Hoosiers offense with 11 goals, two assists and 24 points. She has totaled three multi-goal games including two braces against NIU and Rutgers. She scored four goals against Hanover to set a single-game record and landed herself NCAA Player of the Week. Webber and the Hoosiers opened Big Ten play on Sunday where she scored the game winner in the 85th minute to win the match, 3-2.
The Grand Blanc, Mich., native is putting up big numbers in the Big Ten as well as on the national stage. She is also ranked in the top-five in the nation in five categories. She ranks third in the NCAA with total goals (11) and game winning goals (4), fourth in total points (24) and fifth in goals per game (1.22) and points per game (2.67). Additionally, Webber is ranked second in the Big Ten in goals (11), game winning goals (4), shots on goal (18) and points (24). The honor marks the third Big Ten weekly award for Indiana this season and the first Offensive Player of the Week since Melanie Forbes won it on March 2, 2021, after she scored the game winner in overtime in the 94th minute to beat the Scarlet Knights.
Indiana University Volleyball Host Illinois on the Big Ten Network
The Indiana Volleyball team (10-3, 0-0) begins the 20-game Big Ten gauntlet this evening with a visit from Illinois. The match will be the first of four for the Hoosiers broadcasted nationally on the Big Ten Network at 8:00pm with Connor Onion (PxP) and Elena Shkylar (Color) on the call. IU has won three Big Ten home openers under head coach Steve Aird including the past two in 2021 (Michigan State) and 2022 (Iowa). The Hoosiers are riding a seven-game win streak into Wednesday's match, the program's longest since the 2019 campaign. Five Hoosiers went for double-digit kills in a win last Friday night in Miami (FL) including sophomore opposite Avry Tatum (17) and graduate student middle blocker Kaley Rammelsberg (15). IU will go for back-to-back wins over the Illini for the first time since (2000). The Hoosiers won the programs' last meeting on November 23rd, 2022.
IU closed out non-conference play with four wins in Miami at the 305 Challenge including an impressive five-set thriller over Miami (FL) on its home court. Graduate student Kaley Rammelsberg as well as Camryn Haworth and Mady Saris were All-Tournament selections at the Stacheville Challenge (Sept. 8-9) as IU handled opponents in three easy sweeps. Haworth followed that up by winning the program's first Big Ten weekly honor of the season (Setter of the Week) after an impressive showing at the 305 Challenge (Sept. 15-16). A perfect weekend in Miami ensured the Hoosiers 10 wins in the non-conference for the first time since 2019 and be the fourth season since the turn of the century the program brought 10+ wins and at least one power five victory home out of the preseason. Steve Aird became the first coach in program history with multiple seasons of 10+ wins in non-conference with at least one true road win over Power Five team (2019 and 2023). IU's nine victories by sweep in the non-conference were the most since winning nine during the 2010 preseason. As a team, the Hoosiers are 1st in the Big Ten and 9th nationally with 2.28 aces per set. In total, IU has 98 aces on the season including 33 from Haworth (tied No. 1 in Big Ten). The Hoosiers are 23rd in the NCAA and 2nd in the Big Ten in total team blocks, racking up 113.0 stuffs across the first 13 matches of the season. IU is holding opponents to just .150 hitting offensively which ranks third in the Big Ten this season.
Illinois leads the all-time series 74-18-1. The Illini open the Big Ten slate at 5-5 after dropping a pair of five-set matches to USC and UCF last weekend in West Lafayette. All-Big Ten outside hitter Raina Terry is Illinois' preferred attacker, leading the team with 185 kills (4.63 per set). Freshman Lily Barry has 144 digs on the season while sophomore Brooke Mosher runs the team's offense.
Indiana University Women's Soccer player Paige Webber named to TopDrawer Soccer's Team of the Week Indiana Graduate Forward Paige Webber was named to the TopDrawerSoccer Team of the Week, the organization announced Tuesday morning. Webber scored two goals with one assist in the Hoosiers, 3-2, win over Rutgers on Sunday. The Grand Blanc, Mich., native is ranked second in the Big Ten in goals (11), game winning goals (4), shots on goal (18) and points (24). She is also ranked in the top-five in the nation in five categories. She ranks third in the NCAA with total goals (11) and game winning goals (4), fourth in total points (24) and fifth in goals per game (1.22) and points per game (2.67). The honor marks the first TopDrawer Soccer Team of the Week member since defender Oliwia Wos was named to the team on March 23, 2021. The Hoosiers travel to Illinois to take on the Fighting Illini on Thursday and the match will air live on Big Ten Network at 8pm.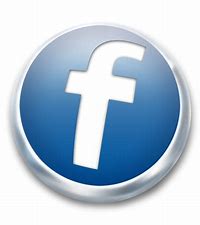 For more local news . . . Check out our archived episodes of What's Happenin' and Talkin' Sports with Nick Jenkinson