Indiana University Men's and Women's Basketball hosted Media Days Wednesday Afternoon
The Indiana University Men's and Women's Basketball teams kicked off the 2023-24 season by hosting the school's Media Days at Simon Skjodt Assembly Hall Wednesday Afternoon. Head Coaches Mike Woodson and Teri Moren took questions from the media. Men's Basketball players Xavier Johnson and Trey Galloway spoke along with Women's Basketball players Sydney Parrish and Sara Scalia.
For the Hoosiers Men's team, a lot of new faces 10 new players with six scholarship and four walk On's but Coach Woodson said that it was a very productive summer. "it's been a very productive summer, meaning I had to go in and have knee surgery, get my knee replaced, and along with my staff, I hobbled around this summer, and we were able to build our basketball team back with six newcomers and scholarship guys, and then we've got four walk-ons, so we've got 10 new people to our ballclub. A lot of work that's got to be done before we open up against Marian here in our practice game". Among the new faces is star Freshman Mackenize Mgbako who decommitted from Duke and chose the Hoosiers. Woodson knows that the expectations are very high for his top recruit. "Only time will tell. He's capable of putting the basketball in the hole. He's shown that this summer. We've got to help him as coaches and put him in the best position possible to be successful and help us. I'm expecting big things from him, but I'm not putting a lot of pressure on him. He's a freshman" Woodson said.
Woodson named Xavier Johnson and Trey Galloway the captains of this team and being a team captain under Hall of Fame Coach Bob Knight. Woodson will take the same approach as Knight did with him. "I'm hard on captains. I've always been that way. Bob Knight was hard on me as a captain when I was here. You're not given that title just to be given it. You've got to earn it, and you've got to be held accountable in terms of not only putting yourself in position to help us win, but getting guys to play at a high level around you. That's important" Woodson Said.
The Hoosier Women's team is coming off the best season in school history with a Big Ten Regular Season Championship along with a number 1 seed in the NCAA Tournament. The Hoosiers are led by Mackenize Holmes and Coach Moren has seen the progress the Gorham, Maine native has made from her freshman season to her fifth and final season. The best part of my job is having players come in as freshman and watching their evolution as people. Mack is a great example of that" Moren Said. The Hoosiers added Freshman Lenee Beaumont and Jules LaMendola along with Transfer Sharneece Currie-Jelks from Tennessee-Martin and Coach Moren knows that they are expected to help from the moment they got to campus. "The three kids we brought in are gonna have to help us and they're going to have to grow up quicker… We're gonna need the three of them from the beginning" Moren said.
The Hoosiers lost Grace Berger and Alyssa Geary to graduation. Berger was the 7th pick in the WNBA Draft by the Indiana Fever and just completed her rookie season. This year's Hoosiers are happy for their former teammate and got to see her play and support her over the summer at Gainbridge Fieldhouse. South Central Indiana News Network got to speak with Lenee Beaumont, Jules LaMendola, Yarden Garzon, Chloe Moore-McNeil, Sydney Parrish, Sara Scalia and Mackenzie Holmes in separate interviews. The players called the trip to Greece a "Once in a lifetime experience". They are excited for the season and know the expectations are the same with a tough schedule ahead.
Indiana University Women's Soccer travels to Illinois Tonight & Hosts Northwestern on Sunday
The Indiana women's soccer (7-0-2, 1-0 B1G) travels to Illinois tonight for their first conference match up on the road. IU will finish the week at home as they host the Northwestern Wildcats on Sunday at Bill Armstrong Stadium. The match against the Fighting Illini will be aired live on BTN at 8pm with Chris Vosters (PxP) and Lauren Link (Analyst). Sunday's match will stream on B1G+ with Joe Brennan (PxP) and Adam Oppenheim (Analyst) on the call and Carlo Barone reporting on the sideline.
Illinois (4-2-2, 0-0-1 B1G) played Iowa to a 1-1 draw on Sunday. Junior midfielder Sydney Stephens is leading the Illini offense with three goals and six points. She has 16 shots with a .625 shot on goal percentage. Sophomore midfielder/forward Lia Howard follows close behind with two goals and two assists with .571 shots on goal percentage. Senior goalkeeper Julia Cili has started seven games between the posts with 39 saves on the year. She posts a .830 save percentage along with 1.23 goals against average. As a team, UI has combined for 11 goals, 10 assists and .521 shots on goal percentage. Indiana is 8-13-4 all time against Illinois. The Hoosiers won the last match up, 2-1, in Bloomington on Sept. 26, 2021.
Northwestern (7-0-2, 1-0 B1G) rests in the top-three of the conference as they head into their next match against No. 19 Michigan this evening. The Wildcats rank second in the Big Ten in goals (28) and assists (26). Senior forward Ella Hase leads the team with six goals, nine assists for 17 points. She has recorded 22 shots posting .500 shots on goal percentage. Northwestern leads the series 13-12-3. In the last match up on Oct. 8, 2021, IU defeated the Wildcats, 1-0, on a goal in the 43rd minute. IUWS will host a Fall Frenzy before their match against Northwestern. There will be inflatables, yard games, coloring pages and a poster making contest for a chance to win an autographed IU women's soccer ball.
Indiana gets on the board early as senior midfielder Anna Bennett scored off a cross from graduate forward Paige Webber. Webber sent a cross inside the middle of the 18-yard box finding Bennett as she fired one straight down the middle. Rutgers keeper made a dive for the save, but it would sail into the far-left corner. In the fifth minute, Webber put the Hoosiers up, 2-0, with a chip shot goal on the assist from junior goalkeeper Jamie Gerstenberg. She launched the ball to the frontline where she found Webber before it went over the head of the keeper for her 10th goal of the season. Rutgers forward Gia Girman found the back of the net in the 38th minute as she the lead to one to end the first half, 2-1. In the second half, Rutgers forward Gia Vicari scored the equalizer in the 52nd minute. The teams continued to battle it out, but Webber would find the back of the net for her second goal of the game. In the 85th minute, freshman defender Piper Coffield cleared the ball out of the backfield as Webber ran the ball down, dribbling past the diving goalkeeper for the game-winning goal. The Hoosiers have scored 22 goals through nine matches with .454 shots on goal percentage. In the B1G, IU ranks fifth in goals with (22) and third in assists (25), shots (179) and points (69). In the 2022 season, Indiana totaled 11 goals with .429 shots on goal percentage.
Indiana University Field Hockey travels to Michigan State Friday and Host James Madison on Sunday
A big weekend awaits for the Indiana Field Hockey team with two games on the docket. The Hoosiers will play their first conference road game on Friday when they play Michigan State in East Lansing at 3pm. On Sunday, Indiana will play its first home game of the season when it hosts James Madison at Deborah Tobias Field at 11am.
Indiana spent last weekend in Evanston for their Big Ten opener at No. 3 Northwestern on Friday, Sep. 15 and a neutral site game against Penn on Saturday, Sep. 16. The Hoosiers fell in the Friday opener to Northwestern, 5-0. The Hoosiers quickly flushed Friday's performance and turned in a winning effort on Saturday, defeating Penn, 2-1, in penalty shootouts. In the Penn win, Indiana got on the board first, when junior Yip van Wonderen scored in the 14th minute. -Penn tied the game at 1-1 midway through the second quarter. Junior goalkeeper Arabella Loveridge made a save on a Penn penalty stroke at the end of the third period to keep it at 1-1 heading into the fourth. After a scoreless fourth period, the game went to overtime. Neither team scored in the two overtime periods, forcing penalty shootouts. Redshirt junior goalkeeper Shannon McNally was fantastic in shootouts, not allowing a single shot through the back of the cage. Redshirt junior Sydney Keld and sophomore Anna Mozelski both converted on their shots in the shootout to give Indiana the 2-0 edge.
Entering the game with an 0-1 conference mark, the Hoosiers' game against Michigan State on Friday is a crucial opportunity to potentially even their conference record. The top seven teams in the Big Ten's regular season standings qualify for the Big Ten Tournament. Sunday against James Madison will be Indiana's first home game of the year after starting with their first eight on the road or at neutral sites. Seven different Hoosiers have scored a goal this season: Sarah Charley, Inés Garcia Prado, Jemima Cookson, Yip van Wonderen, Maggie Carter, Meghan Dillon and Anna Mozeleski. Charley leads the way with three goals while Garcia Prado and van Wonderen are the team's second leading goal scorers with two. Everyone else has notched one. Charley also leads the team in shots taken with 12. Eleven of those have been on goal. As a team, 12 Hoosiers have recorded a shot taken. Cookson, Charley and Garcia Prado have combined for 24 of their 27 shots taken being on goal. Each of them only has one shot that has not been on goal. Garcia Prado leads the team in assists with three. Sofia Arrebola Garica and Cookson each have two assists thus. Charley, and van Wonderen have both recorded one. Indiana's defense is holding teams to 1.57 goals per game while the Hoosiers are scoring an average of 2.14 goals per game. Shannon McNally and Arabella Loveridge have split time in the cage this season. Each has played in five games and the duo has split time as the starter this season, as well. Loveridge has made 20 saves while McNally has made 17 through the first seven games of 2023.
Michigan State enters the weekend with a 1-5 overall record and an 0-1 mark in conference play. The Spartans opened the year with a 3-1 win at Boston University and have lost five in a row since. While the record may not look great, the Spartans have played a handful of some good times very closely. Their most recent game was a 2-1 overtime loss vs. No. 12 Ohio State. They also fell 3-2 in overtime at home against Stanford. Emma O'Neill is the Spartans' offensive leader with three goals scored and 13 shots taken. Lulu Fulton, Lena Kassel and Kim Smit have all found the back of the cage with one goal each. Michigan State leads the all-time series 23-6, but the series has been very competitive as of late. The two teams own a 4-4 record in their last eight matchups versus one another.
James Madison enters the weekend with a 2-5 record and a game at No. 4 Louisville on Friday prior to playing Indiana on Sunday. JMU owns wins at William & Mary and against Columbia thus far. The Dukes have lost their last four games, including losses to No. 12 Wake Forest and No. 14 Boston College. This will be the first meeting in program history for Indiana and James Madison.
Indiana University Women's Golfer Chloe Johnson named Big Ten Co-Golfer of the Week
Indiana sophomore golfer Chloe Johnson has been named Big Ten Co-Golfer of the Week, the league office announced on Wednesday afternoon. The accolade is the first of Johnson's career and the first earned by a Hoosier since Áine Donegan claimed the honor on Oct. 6, 2021. Johnson finished third overall at the Badger Invitational head at the University Ridge Golf Course earlier in the week. She played a scorecard of 211 (73-66-72; -5), her second-lowest score and to-par score in her collegiate career. The Furman transfer fired a career-low round of 66 (-6) in the second round of the event to tie the tournament record for lowest single round. Her tally also marked tied for the second-lowest score recorded by a Hoosier in program history.  The Evansville native has been the lowest scoring player in the Indiana in each of her first two events with the Cream and Crimson after earning a t-12th-place finish at the Boilermaker Classic to open the season. Indiana will be back in action for the Glass City Invitational hosted by Toledo from Sept. 25-26 at the Inverness Club. 
Indiana University Men's Golf finishes 8th place at the Chicago Highlands Invitational
The Indiana men's golf team compiled a team score of 866 (280-284-302; +2) at the Highlands Invitational in Westchester, IL to finish eighth overall. Senior Drew Salyers tallied a team-best 12 birdies to fire a 213 (71-68-74; -3). He finished tied for 18th to earn his 20th career top-20 result. Graduate Thomas Hursey tied for 27th after shooting a 216 (66-74-76; E). His first-round 66 featured seven birdies and an eagle on No. 9. He converted four birdies over the final two rounds of action. Sixth-year senior Noah Gillard tied for 41st and posted 11 birdie conversions with a 54-hole finish of 219 (71-71-77; +3). Freshman Cole Starnes carded eight birdies on his way to a scorecard reading 219 (72-72-75; +3). He tied for 41st in the player standings. Fifth-year senior Eric Berggren earned a three-round score of 224 (73-73-78; +8) to tie for 59th overall. His week consisted of nine birdies and an eagle on No. 18 in the opening round. The Hoosiers have a quick turnaround before taking on a tough field at the Windon Memorial Classic on Sept. 25-26 at the Sunset Ridge Country Club in Northfield, Ill.
Indianapolis Indians beat the Rochester Red Wings 14-11 Wednesday afternoon at Victory Field
The Indianapolis Indians offense continued its dominance over the Rochester Red Wings with another double-digit outpouring behind four multi-hit performances, Canaan Smith-Njigba's second home run in as many days and Joe Perez's four-RBI showing in Wednesday afternoon's 14-11 win at Victory Field. Smith-Njigba, one of the International League's hottest hitters in the month of September, quickly got things started for Indianapolis (68-76, 35-35) with its second first-inning homer in as many days. The long ball, which flew 456 feet out to right-center field, extended the outfielder's home run streak after he launched a tiebreaking two-run shot in Tuesday's 19-1 rout.
Rochester (64-78, 30-39) tied the game in the top of the fourth inning against Aaron Shortridge (W, 1-0), who was promoted from Double-A Altoona on Tuesday for his Triple-A debut. The right-hander tossed 5.0 one-hit innings with four walks and three strikeouts and exited the game in line for the win after a three-run homer by Perez gave Indy the lead back in the bottom of the fourth. The Indians continued to pour on runs, following Perez's three-run blast with three additional crooked frames. A pair of errors and three consecutive RBI singles by the bottom half of the batting order quickly gave Indianapolis an 8-1 lead through five.
The Indians continued to pour on runs, following Perez's three-run blast with three additional crooked frames. A pair of errors and three consecutive RBI singles by the bottom half of the batting order quickly gave Indianapolis an 8-1 lead through five. A walk and four consecutive singles by the Red Wings in the top of the sixth against Thomas Hatch, who was optioned by Pittsburgh on Tuesday, brought Rochester closer, but the five-run margin didn't last long, with Indianapolis plating six runs in its next two half innings at the plate. Smith-Njigba bookended the scoring with RBI singles in this sixth and seventh frames, the latter following Nick Gonzales' second triple in as many games that plated a pair.
With the Indians leading 14-4 in the top of the ninth inning, the Red Wings rallied for seven runs, all scoring with two outs. The first four runs scored on four consecutive hits before Richie Martin homered to left field to cap the scoring. With the potential tying run in the on-deck circle, Travis MacGregor (S, 3) entered in relief of John O'Reilly and recorded the final out of the game. Perez's four RBI marked a season high while Gonzales and Smith-Njigba finished the day with three hits apiece. Gonzales is now tied for the IL lead with eight triples. The Indians, who have scored 33 runs in their past 16 offensive innings, will look to take a 3-0 series lead tonight at 6:35pm at Victory Field. RHP Jared Jones (4-4, 4.77) will take the mound for Indy against RHP Roddery Muñoz (2-5, 6.23).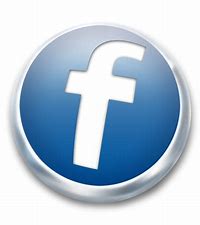 For more local news . . . Check out our archived episodes of What's Happenin' and Talkin' Sports with Nick Jenkinson