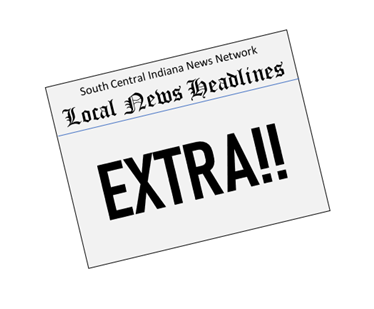 Bloomington man pleads not guilty after acused of causing death of Bedford woman
35 year-old Aaron Reynolds, of Bloomington, was arrested on a warrant for dealing a controlled substance resulting in death. The woman is an unnamed resident of Bedford that was found dead in her home last May of Fentanyl Toxicity. Reynolds appeared before Judge Bob Cline in Lawrence County Superior Court II Monday afternoon by video from the Lawrence County Jail, and entered his not guilty plea after charges were read to him line by line.
Reynolds is accused of dealing the Fentanyl that caused the death of the Bedford woman. Reynolds is charged with a Felony Dealing a Controlled Substance Resulting in a Death, for which he is facing up to a 40-year sentence. His next court appearance will be a Pre-trial conference scheduled for November 16th at 8am.
Jack Sandlin, Indiana State Senator, dies
Jack Sandlin, a Republican member of the Indiana Senate representing District 36 since 2016, has died. Representing the south side of Indianapolis, Sandlin was well-known in the community. After serving as a police officer in Indianapolis and Southport for over 30 years, Sandlin became a member of the Indianapolis City-County Council for the 24th District, and was later elected to the State Senate in 2016, representing Marion and Johnson Counties.
"Indiana lost a true public servant today. Senator Jack Sandlin was a gentleman who devoted his life to serving others, in public safety, on the front lines and in our State Senate. His clear voice and integrity will be missed. Our thoughts and prayers go out to his family and all those who became close to him over the years."

– Indiana Governor Eric Holcomb
Deputy Secretary of Defense announces $238M CHIPS and Science Act Award, $33M to Indiana
Deputy Secretary of Defense Kathleen Hicks announced the award today of $238 million in "Creating Helpful Incentives to Produce Semiconductors (CHIPS) and Science Act" funding for the establishment of eight Microelectronics Commons (Commons) regional innovation hubs. This is the largest award to date under President Biden's CHIPS and Science Act. The eight awardees are:
The Massachusetts Technology Collaborative ($19.7M)
The Applied Research Institute: Indiana ($32.9M)
The University of Southern California ($26.9 M)
North Carolina State University ($39.4 M)
Arizona Board of Regents on behalf of Arizona State University ($39.8M)
Midwest Microelectronics Consortium ($24.3 M)
Research Foundation for the State University of New York ($40.0 M)
Board of Trustees of the Leland Stanford Junior University ($15.3 M)
With $2 billion in funding for Fiscal Years 2023 through 2027, the Microelectronics Commons program aims to leverage these Hubs to accelerate domestic hardware prototyping and "lab-to-fab" transition of semiconductor technologies. This will help mitigate supply chain risks and ultimately expedite access to the most cutting-edge microchips for our troops.
Six technology areas critical to the DoD mission were selected as focus areas for the Commons. Each Hub will be advancing U.S. technology leadership in one or more of these areas:
Secure Edge/Internet of Things (IoT) Computing
5G/6G
Artificial Intelligence (AI) Hardware
Quantum Technology
Electromagnetic Warfare
Commercial Leap Ahead Technologies
The Microelectronics Commons program has been spearheaded by the Office of the Under Secretary of Defense for Research and Engineering, in conjunction with the Naval Surface Warfare Center, Crane Division and the National Security Technology Accelerator. On 30 November 2022, the Request for Solutions was released, with a deadline of 28 February 2023. The DoD received over 80 submissions, with over 600 unique organizations included as prospective team members. The DoD pulled together an interagency team of technical experts, including representatives from the Commerce Department, to make selections.
This Week in Hoosier History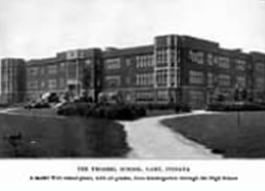 1945 – 1000 whites walk out of Gary, Indiana, schools to protest integration. On September 18, 1945, hundreds of white students at Froebel School walked out of their classes to protest African American students at the institution. According to the Gary Post-Tribune, the striking students "urged that Froebel school be reserved for whites only" or that they be transferred to other schools themselves.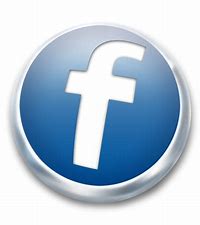 For more local news . . . Check out our archived episodes of What's Happenin' and Talkin' Sports with Nick Jenkinson