Hoosiers Connect and Hoosiers for Good NIL Collectives announce $1 Million in Matching Funds for the Second Year in a Row
For the second year in a row, an anonymous donor has pledged $1 million in matching funds for all donations made to Hoosiers Connect and Hoosiers For Good, the Official NIL (Name, Image, and Likeness) Collectives of IU Athletics, through December 31, 2023. This match provides Hoosier fans with the opportunity to double their impact on IU student-athletes and businesses when they donate to Hoosiers Connect and to double their impact on Indiana charitable organizations when they donate to Hoosiers for Good.  "We are excited to announce a one-million-dollar match for a second year and provide IU fans with a new opportunity to get involved, support our student-athletes, Indiana charities, and communities, and rally together to be In for Indiana," said Hoosiers Connect and Hoosiers For Good Executive Director Tyler Harris. 
In addition to the announcement of the matching pledge, Hoosiers Connect launched the 'In for Indiana' campaign on Tuesday, to enlist the support of Hoosier fans to create the largest day of NIL support for IU student-athletes. With the announcement of the $1 million match, all donations made to Hoosiers Connect on Tuesday are matched dollar for dollar, doubling the impact on IU Athletics and student-athletes. Throughout the day on Tuesday Hoosiers Connect, in collaboration with various IU-affiliated influencer social media accounts, will host five live-streamed segments with several IU student-athletes, including members of the men's and women's basketball, men's and women's soccer, volleyball, and football teams. High-profile IU Athletics alumni such as Victor Oladipo, Trayce Jackson-Davis, Cam Jones, and Grace Berger are also expected to share their support.
"The importance of NIL continues to grow in the world of intercollegiate athletics, and we are proud of the proactive approach we've taken in this space and the opportunities our students enjoy," said IU Vice President and Director of Athletics Scott Dolson. "The reality is that if you want to maximize the opportunities for your students and programs to succeed on the level IU fans are accustomed to, we must excel when it comes to NIL. The 'IN for Indiana' campaign provides a special opportunity to highlight the importance of NIL, and to double your impact with any gift to Hoosiers Connect and Hoosiers for Good. My hope is that Hoosier Nation comes together and sets a new standard for NIL support."
Hoosiers Connect provides fans a way to support NIL opportunities for IU student-athletes through one-time or recurring donations and memberships with exclusive experiences with student-athletes and other perks. Hoosiers Connect also partners with businesses and organizations to partner them with IU student-athletes for marketing and sponsorship purposes. When donating to Hoosiers Connect, you have the option to specify which of IU's 24 Division I sports your donation impacts. The donor will match all one-time and recurring donations, memberships, and business partnerships made to Hoosiers Connect through the end of 2023. The matching contribution will be directed to make the most immediate and dramatic impact.
Hoosiers For Good is a 501(c)(3) organization that partners IU student-athletes with Indiana charitable organizations to raise awareness and further the reach of the charitable organization. A donation to Hoosiers for Good impacts Indiana charitable organizations and local communities. Donations and the matching funds directed to Hoosiers for Good through December 31, 2023, will be directed to make the most immediate and dramatic impact. Donations to Hoosiers for Good are tax deductible. However, Hoosiers for Good encourages donors to consult their accountants or attorneys regarding the deductibility of donations.
Contact: media@hoosiersforgood.org and Contact: media@hoosiersconnect.com
Mackenize Holmes on the 2024 Wooden Award Preseason Top 50 List
Graduate student forward Mackenzie Holmes was named to the John R. Wooden Award presented by Principal women's preseason Top 50 watch list, announced by the organization on Tuesday. Holmes appeared as a Wooden Award finalist and Wooden Award All-American in 2023, one of five women's players who were up for the honor last season. A three-time first team All-American last season, she is a unanimous preseason all-Big Ten honoree from the coaches and was also selected by the media vote, enters her fifth and final season with the Hoosiers in 2023-24. The Big Ten Defensive Player of the Year and a unanimous selection for All-Big Ten first teams in 2022-23, the Gorham, Maine native averaged 22.3 points (second in B1G), a team-high 7.8 rebounds and shot a NCAA second-best 68.0 percent from the floor. Holmes led the Hoosiers in scoring on 25 occasions as a senior while posting double figures in 31 games, scoring 20 points 19 times and three 30-point scoring efforts. Her nine double-doubles led the team, as six of her double-doubles occurred in conference play which ranks eighth all-time in a single season. She also led the league in blocks (58) and blocks per game (1.9) and averages 1.1 steals (35) per game. Holmes is now second in school history in scoring (1,924) and second in all-time blocks (213).
The players on the list are considered strong candidates for the 2024 John R. Wooden Award Women's Player of the Year presented by Principal. Players not chosen to the preseason list are still eligible for the Wooden Award™ midseason list, late season list, and the National Ballot. The National Ballot consists of 15 top players who have proven to their universities that they meet or exceed the qualifications of the Wooden Award. Nearly 1,000 voters will rank in order 10 of those 15 players when voting opens prior to the NCAA Tournament and will allow voters to take into consideration performance during early round games. The Wooden Award All American Team™ will be announced the week of the "Elite Eight" round of the NCAA Tournament. The winner of the 2024 John R. Wooden Award will be presented in Los Angeles in April.
Game Time Announced for Indiana University Men's Soccer NCAA Tournament First Round Game with Lipscomb
Indiana men's soccer will host Lipscomb in the first round of the NCAA Tournament on Thursday Night at 6pm on Jerry Yeagley Field at Bill Armstrong Stadium. Tickets are on sale through iuhoosiers.com and will be available at the gates on gameday. Tickets are $10 for adults, $ 5 for Youth (Ages 3-18), Kids Ages 2 and under are free and College Students (w/ valid student ID) are $3, and IU Students are free when they show their valid Crimson Card at the ticket window on gameday. The Winner of this game will travel to #10 Wake Forest for the Second Round of the NCAA Tournament on Sunday at 5pm.
IU returns to the NCAA Tournament for the 48th time in 51 seasons while making its NCAA-record 37th consecutive appearance. The Hoosiers won the Big Ten Championship Double despite a 3-3-4 start to the season. Since then, Indiana has won nine of its last 10 including four of five Big Ten matches. With the run, Indiana secured its 12th Big Ten Championship Double, winning a share of the regular season title before beating co-champion Penn State in the tournament final. The 2023 championship field consists of 48 teams with the tournament running from Nov. 16 through Dec. 11. The NCAA College Cup, consisting of the national semifinals and final, will be held in Louisville, Kentucky. Indiana has appeared in the College Cup 22 times, including four of the last six, and has won the national title on eight occasions.
Indiana University Wrestling adds five for the 2024 Class
Indiana Wrestling head coach Angel Escobedo announced the program's initial members of the 2024 recruiting class on Monday afternoon. The Hoosiers will bring in Chris Crawford, Ryan Garvick, Sam Goin, Caleb Marzolino and Nicholas Pavlechko for the 2024-2025 season.
Chris Crawford | 165 lbs. | Beacon, N.Y.- Attends Wyoming Seminary Prep (PA). Wrestles for high school coaches Cornell Robinson and Will Weber. His wrestling club is the KD Training Center. Has already surpassed 100 career wins in just three years of high school wrestling. Ranked the No. 71 prospect in the class of 2024 (pound-for-pound). Intended Major: Undecided. Why IU: "There's no better place to be."
Ryan Garvick | 174 lbs. | Dauphin, Pa.- Attends Central Dauphin High School. High school coach is Jeff Sweigard. Wrestles for the club Team Nauman. Owns a 113-14 record through three years of high school wrestling. Two-time PIAA State Runner-up. His high school team finished in second place at PIAA State Championships in 2021 and third place in 2023. Ranked the No. 124 prospect in the class of 2024 (pound-for-pound). Intended Major: Exercise Science. Why IU: "I really liked the coaching staff and Coach Lefever interacted with me on a much more personal level than anyone else during my recruiting process. I also thought the campus was beautiful and I had a lot of fun on my visit."
Sam Goin | 165 lbs. | Crown Point, Ind.-2023 graduate of Crown Point High School. Ranked the No. 56 prospect in the class of 2023 (pound-for-pound). Two-time IHSAA State Champion (152 lbs., 2022) (160 lbs., 2023). Four-time IHSAA State placer. High school team won three IHSAA State Titles in his four years. Intended Major: Business. Why IU: "I picked IU because I love the coaching staff and the campus' aesthetic."
Caleb Marzolino | 197 lbs. | Clarks Summit, Pa.-Attends Abington Heights High School. Owns a career record of 91-13 through three years of high school wrestling. As a junior, went 45-8 with a first-place district finish, a third-place regional finish and eighth place at the AAA State Championships. Fifty-eight of his 91 wins are pins. Took 6th place at Fargo, 7th place at NHSCA, Escape The Rock, Journeymen Fall Classic Intended Major: Business. Why IU: "The reason I chose Indiana is because it felt like home and where I was supposed to be. The campus and team culture is astounding, the coaches, kids, and community members of Indiana make you feel welcomed and a part of IU from day one."
Nicholas Pavlechko | 285 lbs. | State College, Pa.- Attends State College Area High School. High school coach is Ryan Cummins. Club is M2 Training Center. Has posted a 71-10 record through three years of high school wrestling. Got third place at PA State Championships as a sophomore and second place as a junior. Ranked the No. 89 prospect in the class of 2023 (pound-for-pound) … ninth place in the country at heavyweight. Took 4th place at Super 32 (2023), 5th place at Fargo (2023), 8th place at World Team Trials (2021). Intended Major: Sport Marketing & Management. Why IU: "I chose IU because of the amazing coaches and the growing program. It is a great place and I want to be part of it."
Indiana University Women's Tennis completes the fall season at the North Florida Invite
The Indiana women's tennis team wrapped up their final fall competition at the UNF Fall Invitational over the weekend. The Hoosiers faced a strong slate of competitors in the tournament highlighted by three freshmen Magdalena Swierczynska, Li Hsin Lin and Chase Boyer who all came away with multiple wins in singles matches.  Freshmen Elisabeth Dunac had a strong performance in singles with three straight wins to win her bracket.  Doubles partners graduate student Lene Mari Hovada and freshman Dunac, Swierczynska and Lin, and Boyer playing with a partner from Kentucky all wrapped up the doubles matches with multiple wins.
#2 Purdue University Men's Basketball takes care of Xavier in Mackey Arena
Zach Edey's second-half presence Monday night put pressure on Xavier. His Purdue teammates took advantage of the openings he created and, of course, having the contributions of the reigning national player of the year. Edey scored 20 of his 28 points in the second half while grabbing 11 rebounds and Braden Smith added 12 points and seven assists as the second-ranked Boilermakers pulled away late for an 83-71 victory over the Musketeers in their final Gavitt Tipoff game. "We tried to keep him between a body and the basket and limit his offensive rebounds, his deep catches," Xavier coach Sean Miller said. "We held him to 28 and 11 and fouled out the whole team."
The Boilermakers (3-0) extended their school record for consecutive regular season wins against non-conference opponents to 27. They also snapped a five-game losing streak in the series by beating the Musketeers for the first time since December 2001. The schools hadn't met since 2012. Xavier (2-1) was led by Desmond Claude with 15 points and six assists. Three players had 10 points. But, as most teams do, the Musketeers struggled to contend with the 7-foot-4 Edey, who drew 11 fouls and went 10 of 11 from the free-throw line. Abou Ousmane, a 6-10 forward, spent most of the night in foul trouble before picking up his fifth foul with 8:04 to play. "If you watch him, you expect him to make every shot, but so does he," coach Matt Painter said of Edey. "His gauge isn't somebody else, his gauge is himself. But I know as long as we win, he's happy." Xavier certainly made life more difficult for the Boilermakers than last week when they won two games by more than 30 points each. Purdue scored the final four points of the first half to take a 37-29 lead and still couldn't pull away after extending the margin to 46-35 early in the second half. The Boilermakers finally used an 11-5 spurt to open up a 71-57 cushion with 6:28 to go and Xavier never seriously challenged again.
This event has been played between Big Ten and Big East teams each November since 2015, with the exception of 2020 because of the COVID-19 pandemic. But the conferences have already announced the series named after the late Dave Gavitt, who helped found the Big East, would end this year. Fittingly, Gavitt's son, Dan, the NCAA's senior vice president of basketball, attended the game. Purdue Faces No. 11 Gonzaga next Monday in Honolulu as part of the Maui Invitational.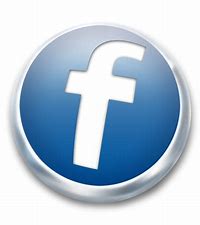 For more local news . . . Check out our archived episodes of What's Happenin' and Talkin' Sports with Nick Jenkinson