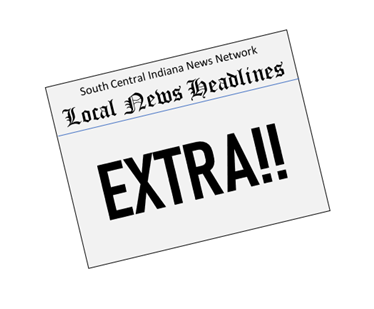 Police seek help to find suspect in Stinesville shooting
Monroe County Sheriff's Department is hoping to receive some help as to the location of 64 year-old Bret Sherrow, a suspect in a shooting that occurred on this week.
In the early morning hours of November 13, 2023, the Monroe County Sheriff's Office received a call from the IU Health Bloomington Police Department reporting a male arrived at the hospital with a gunshot wound. The victim and a separate witness, who had driven the victim to the hospital, reported they were at the victim's property in Stinesville, IN, gathering some items. The suspect, a neighbor known to the victim, reportedly came onto the victim's property, and the victim saw the suspect pull a gun out and then place it in his pocket. The victim reported the suspect started shoving him, so he retrieved pepper spray from his pocket, and tried to spray the suspect but it didn't work. The victim then saw the suspect fumbling for the gun, so he took off running. He heard one gunshot, which struck him in the buttocks area. Attempts to locate the suspect have been unsuccessful.
The suspect has been identified as 64-year-old Bret Sherrow, white male, 5'10" and 200 pounds. If you know the whereabouts of Mr. Sherrow, do not approach him, as he may be armed and dangerous, but please contact the Monroe County Sheriff's Office Central Dispatch at (812) 349-2781.
*Criminal Defendants are presumed innocent unless and until convicted in a court of law
Cicero man sentenced to 30 years in Federal Prison after sexually exploiting children
Jacob Glenn, 26, of Cicero, Indiana, has been sentenced to 30 years in federal prison after pleading guilty to sexual exploitation and sex trafficking of a child. According to court documents, Jacob Glenn used Snapchat to communicate with girls between 13- and 15-years-old, falsely claiming to be a teen boy and offering to purchase nicotine or vape pens in exchange for sex. Glenn's Snapchat username, "theplugfogshyde" was intended to indicate that he could obtain vape pens for others he met online.
On two occasions in 2021, Glenn coerced and enticed a girl between 12- and 15-years-old, to sneak out of her home after midnight to get vapes from him, including on Christmas Eve. Glenn picked the child up and drove her to a nearby truck stop where he told her that he would not accept cash for the vapes. Instead, Glenn stated that they could work out a "deal" where she could pay him with sex. Glenn picked up the same child again on January 17, 2022, and coerced and enticed her to engage in sex acts in exchange for vape pens. He used his phone to record the sexual conduct he engaged in with the child and instructed her to not tell anyone about his abuse. Glenn later used Snapchat to send a copy of the child sexual abuse video to two other minor girls.
Glenn engaged in a similar course of criminal conduct with another minor girl he met on Snapchat between December 2021 and January 2022. The second victim was less than 14-years-old. On January 9, 2022, after a conversation via Snapchat, Glenn picked the second victim up near her home, drove her to a nearby truck stop, and engaged in sexual conduct in exchange for vape pens. Glenn also attempted to convince a child who was a friend of the second victim to engage in sex in exchange for vapes, but they did not meet in person.
A law enforcement review of Glenn's Snapchat account found conversations between Glenn and multiple other girls between thirteen and fifteen years old. In some of these conversations, Glenn offered nicotine or alcohol in exchange for sex or nude images.
Glenn has a history of engaging in unlawful sex acts with children. In October 2020, Glenn engaged in sex with a girl who was between 14- and 15-years-old. Glenn was 23-years-old at the time. On October 19, 2020, Glenn was arrested and charged in Madison County for crimes related to this abuse. Glenn admitted to law enforcement that he engaged in sexual intercourse with a 14-year-old girl on multiple occasions, and that he knew her true age during at least some of the time he was engaging in sex acts with the child. Glenn was out on bond for these charges at the time he exploited the two children in December 2021 and January 2022.
Organizations invited to apply for Downtown Outreach Grants
The City of Bloomington invites 501(c)(3) organizations to apply for City funding for projects that will improve the human condition of Bloomington residents who are unhoused or who are in jeopardy of becoming homeless.  The 2024 Downtown Outreach Grants (DTO) application is available here.
The City's Community and Family Resources Department (CFRD) is responsible for the distribution and administration of this fund. In 2023, $320,660 has been distributed to local non-profit agencies, including Amethyst House, Beacon, Inc, Centerstone, Change for Sober Living, HealthNet, Indiana Recovery Alliance, Monroe County Humane Association, New Hope for Families, New Leaf New Life, Robin and Trisha's House, Sojourn House, and Wheeler Mission.
The deadline for the 2024 grants cycle is Monday, December 11, 2023 at 5pm. Awards will be announced by December 22, 2023.
This Week in Hoosier History
1904 – The Liberty Bell, on a tour of the nation, passed through Indianapolis. Downtown streets were crowded with patriotic citizens singing "America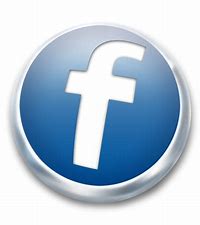 For more local news . . . Check out our archived episodes of What's Happenin' and Talkin' Sports with Nick Jenkinson