Indiana University Men's Basketball looking to go 3-0 as they host Wright State
The Indiana Hoosiers host the Wright State Raiders tonight at 7pm at Simon Sjkodt Assembly Hall with the game televised on the Big Ten Network. The Hoosiers are 2-0 on the season but have struggled beating their first two opponents by a combined 14 points. Indiana is coming off a 72-64 win over Army Sunday Night and beat Florida Gulf Coast 69-63 in the season opener.  The Hoosiers have used late runs in the second half to put both games away.  Fans are concerned with the slow starts, lack of effort and playing down to your opponents and after Sunday's game Xavier Johnson gave some insight into what is going on that the fans do not see behind the scenes. "Guys in practice, we just go soft for layups" Johnson Said.  "And we turn over the ball, we think it's on the (Graduate Assistants) that's reffing are little games when we play each other. I think we need to get stronger with the ball and turnovers is the issue right now for this one game honestly.
Indiana has four players averaging double figures with Xavier Johnson and Kel'el Ware averaging 16.5 points each. Malik Reneau is averaging 14.5 points and Trey Galloway is at 10.5 points per game. Freshman Mackenzie Mgbako has struggled scoring 6 points in 34 minutes played in his first two games as a Hoosiers. The New Jersey native has started both games but has gone 3-8 from the field and 0-2 from three points line. Mgbako has pulled down 5 rebounds, committed 3 turnovers, 2 steals and an assist. Mgbako was a five-star prospect coming out of high school put has yet to show what he can truly do. Fellow Freshman Gabe Cupps has become a fan favorite has he has played 41 minutes off the bench to provide the Hoosiers with a defensive spark and run the offense. Cupps has scored 10 points in two games but it's the things that do not show up in the stat sheet that he does well. Cupps plays in your face defense dives for loose balls takes charges and is guiding his teammates when he is on the court. The Freshman shows leadership qualities that are not always expected from Freshman but playing for his dad in High School in Ohio he is a kid that gets it and Hoosier fans love what they see out of him so far. Cupps is from Dayton Ohio and grew up in the shadows of Wright State University which located in Dayton so this game will hit a little different playing his hometown team.
Wright State will come to Bloomington off a 78-77 home loss against Toledo Tuesday Night. The Raiders had four players in double figures led by Trey Calvin with 22 points, AJ Braun added 16, Tanner Holden 15 and Brandon Noel 10 points. The Raiders scored 48 points in the paint and dished out 15 assists. Toledo led by 1 at halftime in a game that featured 19 lead changes and 13 ties. Wright State lost at Colorado State 105-77 on November 9, in the season opener. Trey Calvin led the way with 33 points and Tanner Holden added 16 points. Colorado State led 45-42 at halftime and outscored Wright State 60-35 in the second half. Wright State has a 15-player roster with 10 players from Ohio. Andrew Welage is 6-6 Senior from Greensburg Indiana and Greensburg HS who has played 11 minutes total in 2 games and has not scored. Head Coach Scott Nagy is in his 7th season at Wright State with a 148-79 record with two NCAA Tournament Appearances in 2018 and 2022. Nagy coached South Dakota State from 1995-2016 and was 410-240 there with 3 NCAA Tournament Appearances after the Jackrabbits moved up from Division II where they made the NCAA Tournament eight out of nine season before making the jump to Division 1 in 2004. He has an overall record of 558-319 in 28 seasons as a head coach.
Indiana leads the all-time series with Wright State 2-0 and will the first meeting since 2010. The Hoosiers won on March 19, 1993, 97-54 in the NCAA Tournament First Round in Indianapolis when the Hoosiers were a Number 1 seed that year. The Raiders made their first trip to Bloomington on November 14, 2010, as the Hoosiers won 67-44. Indiana was favored to win by double-digits in their first two games and did not. Wright State is coming off a tough home loss to a in state team in Toledo so expect the Raiders to play with a chip on their shoulder and giving the Hoosiers another challenge.
Indiana University Men's Soccer host Lipscomb in the First Round of the NCAA Tournament
With two trophies in hand, Indiana men's soccer (12-4-4, 4-2-2 B1G) has its eyes fully focused on a third and most important prize as it begins NCAA Tournament play tonight, hosting Atlantic Sun Champion Lipscomb (10-3-4, 6-1-0 ASUN) on Jerry Yeagley Field at Bill Armstrong Stadium. Kickoff is set for 6pm. Admission is free for Indiana University students present a valid Crimson Card. Tickets can be purchased here; $10 for adults, $5 for youth (ages 3-18) and $3 for non-IU college students. The match will stream live on the ESPN+ digital platform. Parking availability has been updated due to the 7 p.m. start time for the Indiana men's basketball game against Wright State. Indiana athletics has opened two lots accessible from 17th Street the Briscoe Grass Lot and the Bell Tower Lot while closing Gates 12 and 14.
Indiana is appearing in the NCAA Tournament for the 48th time in 51 seasons and for the 37th straight season. The Hoosiers have advanced to 22 NCAA College Cups and 17 national finals, both NCAA records. IU captured the Big Ten Championship Double, winning a share of the Big Ten regular season title as well as the Big Ten Tournament Championship on Sunday with a 1-0 victory over Penn State. The Hoosiers have won nine of their last 10 matches, scoring 21 goals in that span. IU started the season 3-3-4 before the run pushed it to the current 12-4-4 record. Junior forward Samuel Sarver has recorded nine goal contributions (five goals, four assists) in his last nine games and has set single-season career-highs in goals (8), assists (6) and points (22) while leading the team in all three categories.
Lipscomb owns a 10-3-4 record, was 6-1-0 in ASUN regular season play and has a 2-2-3 mark in road matches. The Bisons are led by 19th-year head coach Charles Morrow, who owns a 158-156-37 record during his time in Nashville. Lipscomb is making its third consecutive appearance in the NCAA Tournament and, like Indiana, was a national seed a year ago. However, the Bisons have not won a tournament match since 2018, when it knocked off Washington and No. 14-seeded UCF in the first two rounds. The Bisons have scored 43 goals this season, an average of 2.53 goals per game. Redshirt junior forward Tyrese Spicer (13) and senior forward Javanne Smith (9) have combined for almost half of Lipscomb's scoring. Thursday's match will mark the first-ever meeting between Indiana and Lipscomb.
Indiana University Men's Tennis signs three for the 2024 Class
Indiana Men's Tennis head coach Jeremy Wurtzman announced the program's newest class of recruits on Wednesday afternoon. The three players will join IU in the fall of 2024. The crop of talent features three five-star recruits, with two of them hailing from California. The Hoosiers' 2024 class features the following prospects:
Karan Raghavendra | Dublin, Calif.- Five-star recruit from Laurel Springs School … ranked as high as No. 43 in the class of 2024 … intends to major in Information Systems.
Braeden Gelletich | Goshen, N.Y.-Five-star recruit from Goshen Central High School … ranked as high as No. 42 in the class of 2024 … intends to study in the Kelley School of Business.
Matteo Antonescu | Mountain View, Calif.- Five-star recruit From Los Altos High School … Brookside Tennis Training graduate … ranked as high as No. 54 in the class of 2024 … intends to major in Marketing and Professional Sales.
Indiana University Water Polo signs five for the 2025 Season
Indiana Water Polo has announced the signing of five student athletes during the early signing period.  Keira Blitzer a center from San Jose, California, Wendy Heffelfiner a defender from Lafayette, California, Olivia Muir a Utility player from Brisbane, Australia, Mady Nolan an attacker from Long Beach, California and Morgan Schink an attacker from Colvis, California have all signed their National Letter of Intents and will join the Hoosiers in the fall of 2024 and be ready for the 2025 Spring Season. The 2024 Hoosier Roster includes 18 players from California, 2 from Australia and one each from Michigan, Ohio, Texas and Spain,
Indiana University Wrestling to Host Youth Clinic ahead of their dual meet with Central Michigan
The Indiana Wrestling team has announced that it will host a youth clinic prior to the team's home dual versus Central Michigan on Saturday, December 9 at Wilkinson Hall. The clinic will run from noon to 1 p.m. with the dual starting at 2 p.m. Check in for the clinic will begin at 11:15 a.m. The event is open to all children ages 12 and under, and it is completely free to participate. For further details and to sign up, fill out the form here.
Indiana Pacers Improve to 2-0 in the NBA's In Season Tournament
Tyrese Haliburton had 33 points and 15 assists, and Obi Toppin chipped in 27 points as the Indiana Pacers beat the 76ers 132-126 in an NBA In-Season Tournament game on Tuesday night and snapped Philadelphia's eight-game winning streak. "We know there was higher stakes in this game with it being the in-season tournament," Haliburton said. "I've never played in a playoff game, so this is my first chance to compete for a championship and I took it very seriously. … And I never beat Philly before, so this was an exciting win for me." The Pacers took the upper hand in the tourney's East Conference Group A standings, improving to 2-0 in pool play. The Sixers slipped to 1-1.
Myles Turner added 17 points — including 15 in the fourth quarter — for the Pacers, whose bench outscored Philadelphia's 33-6. "We had to be up to the mental challenge of playing in difficult situations against a team with two great players and a lot of hard playing guys and our guys got the job done," Pacers head coach Rick Carlisle said. Joel Embiid scored 39 points and De'Anthony Melton added 30. Tyrese Maxey was held to 27 points on 9-of-23 shooting after scoring a career-high 50 points against the Pacers on Sunday. "Sometimes, the ball is just not bouncing your way," Sixers head coach Nick Nurse said. "There were times when I was amazed about how we had them in difficult situations, and they threw a wild pass and completing it. They would end up with the ball somehow — they only had 11 turnovers — and I felt like we could have doubled it somehow with the sequences. It just wasn't happening tonight for some reason."
In a reversal of the Sixers win on Sunday, it was the Pacers who were in control for most of the first three quarters. The Sixers held the lead for just 26 seconds in the first three quarters as the Pacers built a 13-point lead early in the third thanks to hot shooting from Haliburton and Toppin. Haliburton was sharp from beyond the arc, going 6 for 8 from 3-point distance in the first half to help the Pacers build a 63-54 lead at intermission. The Pacers, after allowing 23 offensive rebounds to the Sixers on Sunday, held Philadelphia to five on Tuesday. "We made some adjustments, but the big adjustment was the disposition and the persistence and the understanding that this was an enormous part of the game," Carlisle said. "We did rebound drills in practice (Monday) and its every NBA coach's nightmare because you worry about someone getting hurt. But we established that this was a necessary thing."
For the game, Haliburton was 11 for 18 from the floor and 7 for 12 beyond the 3-point line. He had 32 assists and no turnovers in two games against Philadelphia. Toppin was 12 for 15 from the floor. Philadelphia climbed back into the game in the fourth, taking its first lead on a Harris turnaround jumper shortly after he returned after he was staggered and removed when Kendall Brown fell on his head and neck area. Harris returned after being cleared by concussion protocol. But after a back-and-forth stretch, Indiana went on an 11-2 run that gave it the separation it needed and a lead it never relinquished. "We just got to clean up finishing up games," Embiid said. "We've been doing a good job, but tonight we had a few traveling calls and were a little disorganized at times. We're just not getting ourselves open, so we have to do a better job."
Pacers forward Jalen Smith left the game with a head injury, and the team said he was being transported to a hospital for evaluation and additional testing. Smith was knocked down in a collision at the defensive end of the floor midway through the second quarter as Sixers forward Paul Reed went up for a dunk. The team had no update on Smith's condition after the game. The Pacers are back in action on Sunday at 5pm when they host the Orlando Magic at Gainbridge Fieldhouse.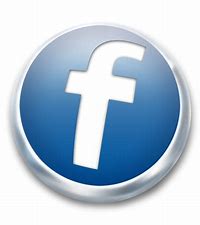 For more local news . . . Check out our archived episodes of What's Happenin' and Talkin' Sports with Nick Jenkinson