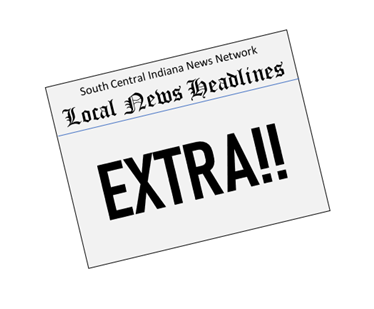 Indianapolis man sentenced to 5 years in Federal Prison for manufacturing counterfeit currency
Jacob Seyfried, 47, of Indianapolis, has been sentenced to five years in federal prison after pleading guilty to manufacturing counterfeit currency. According to court documents, on November 13, 2021, a Carmel Police Department Officer initiated a traffic stop on a Cadillac with stolen license plates near 96th street. The driver was Jacob Seyfried. Seyfried stated that he had been released from jail about six days prior and had been staying at the nearby Clarion Hotel. He claimed that he borrowed the Cadillac and just finished shopping at Kohls.
The Carmel officer searched the vehicle and found a $100 bill under the console that appeared brighter in color than normal. The officer also found several receipts on the floorboard of the vehicle, a paper shredder in the trunk, and a Kohl's shopping bag containing a Nike coat and backpack.
The officers searched Seyfried's person and removed a wad of fifty-dollar bills. Seyfried told officers he had about $400 in cash on him at the time. Officers examined the money and noticed that most of the bills had the exact same serial number. Officers recovered a total of $300 in counterfeit $100 and $50 bills. Officers went to Kohl's and recovered the bills that Seyfried used to pay for his purchases, which were also counterfeit. A $50 bill Seyfried used at Kohls had the same serial number as the counterfeit bills police later found on his person.
At the Clarion Hotel, law enforcement officers searched the room Seyfried checked out of that morning. During their search, they located items used to manufacture counterfeit bills, including gel pens, double-sided tape, a water proofer, a printing paper booklet, several articles of ink and paint, and two printers. Officers also recovered eight pages of printed, counterfeit $100 bills, and four pages of printed counterfeit $50 bills.
Seyfried has a lengthy criminal history including convictions for forgery, possessing a handgun as a convicted felon, and a prior federal conviction for mail fraud. He was caught with a counterfeit title for a stolen, $50,000 Dodge Charger while on pretrial release in this case.
New leaders, initiatives to catalyze arts and humanities research, creative activities across IU
Indiana University is investing in new leaders and initiatives in arts, humanities and culture. At a time of accelerating change in and around arts and humanities, the university will expand institutional support, create stronger connections between its hallmark strengths, and drive expanded cultural engagement with local communities across the state and beyond.
To spearhead these efforts across multiple schools and campuses, IU has created two new leadership positions, one in IU Research and the other on the IU Bloomington campus. Together, they will help shape university and campus-wide strategy to maximize the impact of arts and humanities initiatives and research across IU's world-class schools, including the Jacobs School of Music, the Herron School of Art & Design, and the Eskenazi School of Art, Architecture + Design; IU's extensive humanities programs; and IU's world-renowned museums, galleries and libraries, including the Eskenazi Museum of Art and Lilly Library.
Ed Dallis-Comentale was named Assistant Vice President for Arts and Humanities Research, effective Nov. 13. In his new role, Dallis-Comentale serves as the chief arts and humanities research officer for all of IU's campuses. Most recently, he served as director of both the Arts and Humanities Council at IU Bloomington and the Gayle Karch Cook Center for Public Arts and Humanities, and as strategic advisor for arts and humanities to the vice president for research.
To support this university-wide work, IU Research is also making several other strategic new and expanded investments, including overseeing the recently expanded Presidential Arts and Humanities Fellows Program and bolstering the Public Arts and Humanities Project. It has also launched the new Arts and Humanities Futures program, an initiative that will unite researchers from a broad scope of disciplines and create leading "think tanks" to address contemporary issues and inspire new ideas and innovations related to artificial intelligence, ecological resilience, Indigenous cultures and communities.
Additionally, IU Research will expand access to the Eastman Residency for the Arts and Humanities, which supports IU faculty by providing creative residencies on the IU-owned Eastman property on Martha's Vineyard.
In conjunction with Dallis-Comentale's appointment, and following consultation with academic deans and the IU Bloomington Arts & Humanities Council, IU Bloomington will launch a national search for a dynamic and visionary faculty innovator to serve as the senior campus-wide leader for arts and humanities. Details regarding a search advisory committee and timeline will be shared in the coming days, along with interim leadership for the Bloomington Arts and Humanities Council and the Gayle Karch Cook Center for Public Arts and Humanities while the search progresses.
City of Bloomington receives perfect score on Human Rights Campaign Index
The Human Rights Campaign (HRC) Foundation, in partnership with the Equality Federation, has again awarded Bloomington a perfect score on the annual Municipal Equality Index (MEI). Now in its twelfth year, the index of 506 cities nationwide uses 49 criteria to evaluate how inclusive a city's laws, policies, and services are of the LGBTQ+ people who live and work there. Bloomington was one of 129 cities in the U.S. to earn a perfect score this year, up from 120 cities last year. 
The 2023 MEI rating marks the ninth consecutive year that Bloomington has been recognized with a perfect score. Bloomington is the only city in Indiana to achieve a 100% score and is one of three cities in Indiana to be considered an "MEI All-Star," earning a high score.
The MEI score is determined by a city's record in five categories: non-discrimination laws, the municipality as an employer, municipal services and programs, law enforcement, and leadership on LGBTQ+ equality. See Bloomington's scorecard.
2024 Indiana Destination Development Grants and Indiana Placemaking Activation GrantsThe Indiana Destination Development Grant seeks to fund high-impact projects that raise Indiana's capacity for attracting visitors and providing new and unique tourism experiences, while enhancing the quality of life for residents. The IN Indiana Placemaking Activation Grant looks to create community activations of the IN Indiana identifier throughout the state of Indiana. Applications for both programs must be submitted by February 2, 2024.
Learn more about IDDC's grant opportunities.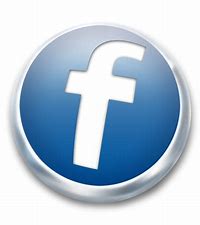 For more local news . . . Check out our archived episodes of What's Happenin' and Talkin' Sports with Nick Jenkinson