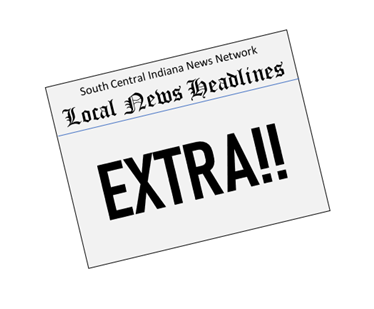 2 are arrested after Sunday night shootout in Bloomington apartment complex
23 bullet casings were discovered by Bloomington Police in the wake of a shootout which occurred at an apartment complex on Sunday evening.
Devonjae Strong and Ray Weems Jr have both been brought into custody relating to the incident which occurred at the 1100 block of Crescent Road, believed to have been at a complex named Union at Crescent Apartments.
Police said that several bullets were fired into an apartment unit and a vehicle, and that an unidentified woman, who claimed to be an acquaintance of Strong, claimed that he had struck her in the head multiple times with a handgun. The woman had injuries constant with the claims.
Video surveillance of the area seem to show an individual who appears to be Strong, both striking the woman several times as well as firing multiple shots in the area where the casings were found.
Strong is prohibited from carrying any firearms after a previous felony conviction from 2010, in Chicago. He was preliminarily charged with Battery with a Deadly Weapon, Unlawful Carrying of a Handgun and Criminal Recklessness.
Bloomington Police also preliminarily charged Weems Jr. in the incident, booking him on Unlawful Carry of a Handgun, as the video also appears to show him holding a gun without retreating.
During the Police Interview, Weems stated that he was involved in the incident out of self-defense, claiming that he did not fire any rounds, keeping the safety on his weapon.
The matter is still under investigation.
Illegally armed Fentanyl dealer sentenced to a decade in Federal Prison
Larry Scott, 49, of Indianapolis has been sentenced to ten years in federal prison after pleading guilty to illegal possession of a firearm by a convicted felon, possession with intent to distribute fentanyl, and possession of a firearm during a drug trafficking crime.
According to court documents, on February 23, 2023, investigators executed a search warrant at Scott's residence following a months-long investigation into his ongoing drug trafficking activities. During the search, investigators located approximately 40.1 grams of fentanyl, two digital scales, a box of baggies, a spoon, a box of razor blades, and $1,309 in U.S. currency. Additionally, investigators located a Smith & Wesson M&P 45 handgun and a Del-Ton, AR-style pistol.
Scott was already a felon at the time of his most recent crimes, with a lengthy criminal history including a prior conviction for illegal gun possession. As a convicted felon, is prohibited under federal law from ever possessing a firearm.
Bloomington offers free on-street parking opportunities
The City of Bloomington will offer free parking on the streets downtown and in City garages from Thursday, November 23 through Sunday, November 26, recognizing the Thanksgiving holiday and Small Business Saturday, a day to celebrate Bloomington's small businesses and their contributions to our community. Throughout the month of December, Saturday parking in all of the City's public garages at Morton, Walnut, 4th Street, and the Trades District will be offered free of charge. Garage parking will also be free Fridays and Saturdays over the weekends of December 23-25 and December 30 through January 1, 2024. Parking in City garages and on the street is always free on Sundays.
Free Parking Schedule
November 23-26: Free on-street and garage parking
December 2, 9, and 16: Free Saturday garage parking
December 23-24: Free garage parking
December 25: Free on-street and garage parking
December 30-January 1: Free garage parking
Parking in City garages and on the street is always free on Sundays.
Please note that November 23, 24, December 25, 2023, and January 1, 2024, are official City Holidays and City Hall will be closed. More information about parking options in Bloomington is available online at bton.in/cuuBl.
This Week in Hoosier History
1863 – Indiana Governor Oliver P. Morton boarded a train to go to ceremonies dedicating the cemetery at Gettysburg, Pennsylvania. Morton sat behind President Abraham Lincoln on the speaker's platform and accompanied the President on the return train to Washington.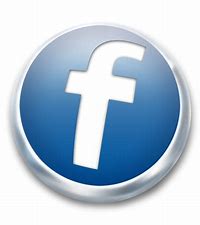 For more local news . . . Check out our archived episodes of What's Happenin' and Talkin' Sports with Nick Jenkinson