Indiana University Men's Basketball comes from behind to beat Louisville in New York City
The Indiana Hoosiers came from behind Monday evening to beat the Louisville Cardinals 74-66 in the third-place game of the Empire Classic at Madison Square Garden in New York City. The Hoosiers were down 64-61 with 4:23 left in the second half and outscored the Cardinals 13-2 to improve to 4-1 on the season and will face Harvard on Sunday afternoon at 4:30pm in Gainbridge Fieldhouse in Indianapolis. The Hoosiers have won 2 in a row against Louisville after a 68-67 win over Cardinals on December 8, 2018, in Bloomington and lead the all-time series 12-9. This was the sixth time the teams have met a netural site and the second time in New York and first since December 9, 2014, when Louisville beat Indiana 94-74 the teams are tied 3-3 all-time in neutral site matchups. Louisville leaves New York City 0-2 and drops to 2-3 on the season.
The Hoosiers were lead in scoring by Xavier Johnson with 14 points, Malik Reneau and Kel'el Ware added 12 points each. Anthony Walker added 11 points, and Peyton Sparks chipped in 9 points both off the bench for the Hoosiers. IU finished 24-53 from the field for 45%, a dismal 1-11 from three-point range for 9% and 25-34 from the free throw line for 73%. Indiana pulled down 32 rebounds, dished out 18 assists, 8 steals, 7 blocks, and committed 11 turnovers. Louisville was led by Skyy Clark with 19 points and 10 points from Tre White. The Cardinals were 20-56 from the field for 35%, 5-19 from three-point range for 26%, and 21-29 from the free throw line for 72%. Louisville pulled down 35 rebounds, dished out 9 assists, 6 steals, 2 blocks, and committed 11 turnovers.
Kel'el Ware scored 47 seconds in with a layup with the assist to Mackenize Mgbako. The Freshman from Gladstone, New Jersey which is 45 miles west of New York City had a rough homecoming after scoring just 2 points against UConn on Sunday. He picked up 2 quick fouls in the first 1:48 of the game and had to go to the bench as he finished with 4 points, 3 assists, a steal, and a rebound in just 9 minutes of action. Louisville took the lead 3-2 on a three pointer by Skyy Clark with 19:12 left in the first half. The game would go back and forth with Louisville leading 9-8 at the 14:45 mark. The Cardinals led 13-12 with 11:51. Indiana would lead 17-15 when Payton Sparks missed the second free throw, and the Hoosiers got the offensive rebound with the Ball State transfer scoring inside to put the Hoosiers on top with 17-15 with 10:28 left in the first half. Indiana would go into the locker room up 34-29 with a spark off the bench led by Anthony Walker with 9 points.
In the second half IU outscored the Cardinals 10-6 to lead 44-35 with 15:21 left in the game. Louisville would go on 13-3 run with 11:32 left in the game to lead 52-49. The Cardinals would lead 64-61 after J.J. Traynor threw It down with 4:23 left in the game. The Hoosiers took over with Malik Reneau and Xavier Johnson scoring all 13 Hoosier points in the final 4:23 to get out of Madison Square Garden with a split. Reneau hit 4 three throws and had a field goal. Johnson hit 5 three throws and a layup to lead the Hoosiers in the victory. Indiana had 30 points off its bench to 23 for Louisville. The Hoosiers struggled to hit the outside shots but once they were not falling they started to go inside to draw fouls and get to the line to knock down their free throws that made the difference in the game.
IU Women's Basketball Player Sara Scalia named Big Ten Player of the Week
Senior Guard Sara Scalia has earned Big Ten Player of the Week honors, announced on Monday by the league. A Stillwater, Minn. native, Scalia averaged 23.0 points, 5.0 rebounds, 4.0 assists sand held a +8.0 assist-to-turnover ratio in IU's wins over Murray State and Lipscomb. She shot a collective 50% from the floor and 53.8% from long range while going a perfect 11-for-11 at the free throw line. This is the second Big Ten Player of the Week honor for Scalia, who earned the award in 2021-22 while at Minnesota.
In action against Murray State, she paced the Hoosiers with 22 points to go along with four rebounds, three assists, and a steal. At the line in the win over the Racers, she went 8-for-8 and hit a pair of triples and committing no turnovers. On Sunday versus Lipscomb, Scalia tied an IU career-high 24 points on 5-for-7 shooting from beyond the arc and 57.1 percent overall from the floor. Stuffing the stat sheet, she added six rebounds, five assists and a steal. The Hoosiers will travel to Fort Myers, Florida to take part in the 2023 Elevance Health Women's Fort Myers Tip-Off on Thursday and Saturday against No. 19 Tennessee and Princeton.
Indiana University Men's Tennis announces 2024 Schedule
Indiana Men's Tennis head coach Jeremy Wurtzman announced the team's schedule for the 2024 Spring Season. The Hoosiers will play 17 non-conference matches and nine conference matches in their 2024 campaign. Indiana will open the season on January 13 with two matches at home against Dayton and Toledo. On January 21, IU will hit the road for the first time to take on Memphis. Indiana will open play in February with six straight home matches, including on February 2, when it will host Bellarmine and Marquette. Later on, the Hoosiers will head west to California for a match against UC San Diego on March 15.
Big Ten play will begin on March 23 at home against Purdue. Indiana's home conference matches include Purdue, Penn State, Ohio State, Nebraska, and Wisconsin. The conference road slate features trips to Michigan, Michigan State, Northwestern and Illinois. Following the regular season, Indiana will compete in the Big Ten Championships at Northwestern from April 25-28.
Indiana University Wrestling has a strong day in Philadelphia at the Keystone Classic
Indiana Wrestling finished competition at the PRTC Keystone Classic on Sunday with nine wrestlers making their way to the podium at The Palestra in the team's second tournament of the season. The Hoosiers finished 6th with 80 points out of ten teams. No. 12 Derek Gilcher finished the day in first place at 165 lbs. The eight other Hoosiers to place included: Blaine Frazier (125), Cayden Rooks (133), No. 28 Dan Fongaro (141), Cole Rhemrev (141), Nico Bolivar (157), Tyler Lillard (165), Roman Rogotzke (184) and Gabe Sollars (197). Indiana Wrestling will be back in action for a dual at Princeton on Sunday, Dec. 3.  
Derek Gilcher's win in the championship was a battle against his teammate Tyler Lillard (165). The two Hoosiers had a close bout with a 4-1 decision as the final score. Lillard picked up the first ranked victory of his collegiate career when he defeated No. 19 Connor Brady by decision, 4-2, in the quarterfinal. After Nico Bolivar (157) lost in the round of 16, he won three straight matches in the wrestlebacks to claim a spot in the 5th place match. Roman Rogotzke (184) won two of his bouts by pin. No. 28 Dan Fongaro (141) cruised to the final in another impressive showing for the graduate student with four wins and only allowing four total points in the process. He lost a close match to No. 12 CJ Composto from Penn by decision, 4-2. Gilcher's season record improves to 6-0 on the season with his five wins today. Cole Rhemrev  made his first appearance of the season with a third-place finish in the tournament. Six of Rogotzke's eight wins on the year have been by pin. Despite taking his first loss of the season, Fongaro owns an impressive 8-1 record this season. Six Hoosiers have placed in both tournaments that Indiana has competed in this season: Cayden Rooks, Dan Fongaro, Nico Bolivar, Tyler Lillard, Roman Rogotzke and Gabe Sollars.
Indiana University Men's Swimming wins Ohio State Invitational and IU Women's Swimming finishes 2nd
Indiana swimming and diving closed out its midseason meet at the Ohio State Invitational Saturday night inside the McCorkle Aquatic Pavilion. IU won the men's team competition with 2,803 points, while the women finished second from 2,553 points. The night ended with an epic relay performance by Indiana's men. The field trailed Notre Dame after Chris Guiliano split 41.23 on the opening leg. IU junior Rafael Miroslaw opened for IU in 42.58. Senior Tomer Frankel's 41.97 bit into the Fighting Irish lead, and senior Gavin Wright kept the Hoosiers in the hunt with a 42.52. Freshman Mikkel Lee leaped into the water behind by seven tenths and blasted the only anchor leg under 42 seconds. His 41.66 was just enough to touch in ahead of Notre Dame senior Tanner Filion by four hundredths of a second. IU's 2:48.73 set a meet and pool record and earned an NCAA 'A' cut.
The women's quartet of junior Anna Peplowski, senior Ashley Turak, sophomore Kristina Paegle and senior Ella Ristic also captured an NCAA 'A' cut in 3:12.86, within half of a second of the program record 3:12.39 they set together at the 2022 NCAA Championships. Paegle had the quickest split of anyone, going 47.21. Junior Skyler Liu completed her dominant week on the diving boards with a winning performance on platform. Liu scored 351.00 points Saturday, outscoring second place by 40.85 points. Liu won on 3-meter springboard Friday and finished second on 1-meter Thursday. Ching Hwee Gan kicked off IU's evening with an NCAA 'A' cut in the 1,650-yard freestyle, going 15:48.70 to finish over seven seconds faster than second place. The NCAA runner-up last season, Gan was 2.5 seconds short of her personal best set at last year's national meet.
The IU men's breaststroke group swept the podium spots for a second straight night, this time in the 200-yard event. The trio of senior Jassen Yep, junior Josh Matheny and junior Maxwell Reich repeated their order as IU dominated event with six top-10 finishers. Yep's NCAA 'A' cut 1:50.71 obliterated the pool record (1:51.73) and meet record (1:54.69) and makes him the third-fastest man in program history behind Ian Finnerty (1:49.90) and Matheny (1:50.12). Matheny went 1:51.13 and Reich a personal best 1:51.89. Junior Brearna Crawford won the women's 200 breast in 2:07.62. In the morning, she dropped a personal best 2:29.09 in the long course preliminary.
Indiana had strong showings in both the men's and women's fly, combining for nine top-10 finishers between the two races. The women had five of those, led by freshman Ava Whitaker's second-place finish in 1:56.51. Sophomores Katie Forrester (1:58.06) and Avery Spade (1:58.28) placed fourth and fifth, and senior Anna Freed (1:58.46) was right behind them in sixth. Another sophomore, Lily Hann was ninth in 1:59.60. On the men's side, seniors Tomer Frankel (1:41.94) and Armando Vegas (1:42.80) went 1-2. Sophomore Drew Reiter made it three Hoosiers in the top four with a 1:44.03, and freshman Dylan Smiley placed eighth in 1:46.42. The women had five top-10 finishers in the 200-yard backstroke. Junior Anna Peplowski (1:52.94) was second, sophomore Mya DeWitt (1:54.39) third and junior Elyse Heiser (1:55.75) fifth. Senior Anna Freed (1:56.79) and freshman Jessica Cheng (2:00.48) finished seventh and 10th, respectively. Indiana's final meet of the fall is set for December 1 when the Hoosiers host Cincinnati in dual meet action inside the Counsilman-Billingsley Aquatic Center.
Indiana University Volleyball ends the 2023 home season with a win over Maryland and a Loss to #3 Wisconsin
Sophomore Outside Hitter Candela Alonso-Corcelles continued her strong run of form, supplying a match-high 22 kills to help lead the Indiana volleyball team (19-11, 9-8) to a 3-1 win (25-21, 24-26, 25-23, 25-14) on Friday night at Wilkinson Hall. Despite relinquishing a massive lead and dropping the second set, the Hoosiers buckled down in the final two sets, hitting .324 (16-5-34) in game four to polish off the season sweep of Maryland. IU's primary pin hitters combined for 48 of IU's 59 kills with Junior Setter Camryn Haworth supplying 53 assists in just four sets, the most in a four-set match in her career. The Hoosiers have completed season sweeps of both Maryland and Rutgers following a four-set victory over the Terrapins on Friday. IU has now got 19 wins on the season, moving the program just one away from its first 20-win season since 2010. IU is also one game away from 10 conference wins, something it hasn't accomplished in 21 years. The 19 wins this season are the most for Steve Aird in a single season in his head-coaching career. IU now has 10 home wins in a single campaign for the first time since 2010. Led by Alonso-Corcelles, the Hoosiers won the offensive battle with 59 kills to Maryland's 46 while outhitting the visitors .238-.147.
At full strength for the first time in two weeks, No. 3 Wisconsin (24-3, 15-3) rode an outstanding defensive effort to a sweep of the Indiana volleyball team (19-12, 9-9) on Sunday afternoon at Wilkinson Hall. The Hoosiers took a late lead in the second game but couldn't close the deal as Wisconsin finished off the hosts in three sets (25-19, 26-24, 25-14). Sophomore outside hitter Candela Alonso-Corcelles provided a match-high 15 kills in the defeat but an efficient Wisconsin offense (.340, 41-8-97) was too much to overcome in Bloomington. IU finishes its home slate at 10-3 (7-3), the most home wins in a single season since 2010. The Hoosiers cap off the regular season next week with trips to Michigan State (Friday) and Michigan (Saturday). Wisconsin dominated the match defensively, blocking 14 shots in just three sets while piling up 52 digs to IU's 46 on the afternoon. IU tallied four aces and recorded just six service errors, the fewest since mid-October vs. Michigan. Wisconsin was equally efficient from the service line with two aces and just five errors. 2,468 fans attended Sunday's match, the fourth-biggest crowd in Wilkinson Hall history. Three of the five biggest crowds in program history have come in Big Ten play in 2023.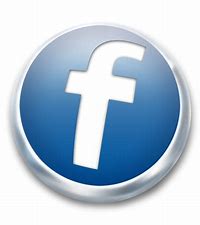 For more local news . . . Check out our archived episodes of What's Happenin' and Talkin' Sports with Nick Jenkinson