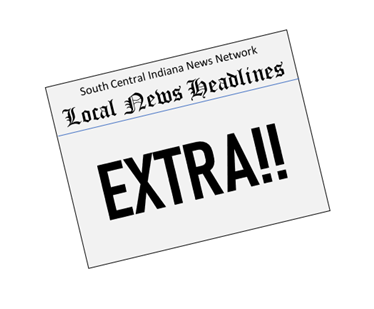 Woman sentenced to Federal Prison for illegal purchase of firearm she knew her son intended to use in violent crime
Tyesha Clark, 39, of Indianapolis has been sentenced to twenty-one months in federal prison after pleading guilty to making a false statement to a licensed firearms importer and engaging in the unlawful sale or transfer of a handgun to a juvenile who intended to use the gun in a crime of violence.
According to court documents, on March 13, 2021, Tyesha Clark purchased a Glock 19X 9mm handgun from a federally licensed firearms dealer in Indianapolis. During the purchase, Clark completed federal firearms purchase paperwork and falsely certified that she was the actual buyer of the handgun. In fact, she purchased the firearm for her sixteen-year-old son. In her guilty plea, Clark admitted that she knew or had reason to believe that her son intended to use it in the commission of a violent crime when she bought him the gun.
In text messages obtained by the ATF during the investigation, Clark communicated with her son about the model and cost of the Glock, as well as ammunition, as the March 13th purchase was in progress. Additionally, Clark sent text messages showing that she knew her son had a history of trading illegal guns on the street. The text messages further showed that Clark had reason to believe her son was dangerous, shot people, robbed people, and was involved in gang activity.
The messages showed that Clark disposed of firearms she believed were used by her son in illegal activity, purchased firearms to further his alleged illegal activities, and provided guidance on removing potential evidence of illegal activity from social media. Clark's son is not charged in the federal case, and he remains innocent of any crimes until proven guilty.
Upgrades coming to Paynetown SRA at Monroe Lake
Work on these projects is expected to be completed in early December. During the construction period, you may encounter traffic delays on the SRA entrance road and temporary facility closures. We apologize for any inconvenience that this may cause, but these are much needed projects that will greatly benefit our property in the long-term.
IN PROGRESS: Replacement of Comfort Station #1 in the campground.
IN PROGRESS: Installation of two additional pump-outs at the campground dump station.
IN PROGRESS: Rehab of the sewer systems for the campground, Beach House / Activity Center, and the marina.
Coming Soon: Replacement of the large culverts underneath the entrance road.
On-Ramp Creative Entrepreneur Accelerator
The Indiana Arts Commission is now accepting applications for the On-Ramp Creative Entrepreneur Accelerator Program. The On-Ramp Creative Entrepreneur Accelerator is a program for artists and creative entrepreneurs seeking training and resources around establishing or supporting an arts-based business in Indiana.
The On-Ramp Creative Entrepreneur Accelerator consists of a three-day in-person intensive entrepreneurship and community engagement workshop and opportunity to apply for up to $2,000 in fellowship funding to put training into action through a career-advancing community-engaged project. The 2024 On-Ramp workshop will take place in Terre Haute, Indiana. The deadline to apply is January 4. Learn more and access the application.
$69 million in unclaimed property returned to Hoosiers
Attorney General Todd Rokita announced today that his office has set a new record for the amount of unclaimed property returned to Hoosiers during the course of a year. This month, the amount of money returned to Hoosiers by Attorney General Rokita's Unclaimed Property Division during 2023 surpassed $69 million — exceeding the previous record set in 2014 of $66.9 million.
Every U.S. state operates a program for returning unclaimed property to citizens, but only in Indiana is it overseen by the state's attorney general. Unclaimed property is any financial asset with no activity by its owner for an extended period of time. This can include unclaimed wages or commissions, money orders, safety deposit box contents, savings and checking accounts, refunds and overpayments. More than $800 million is still waiting to be claimed.
Visit IndianaUnclaimed.gov or text CLAIM to 46220 to search your name, family or business. You can also contact the Unclaimed Property Division at 1-866-462-5246 or updmail@atg.in.gov. 
1752 – George Rogers Clark was born in Virginia. He moved to the western frontier and became the "Conqueror of the Old Northwest," taking Vincennes from the British.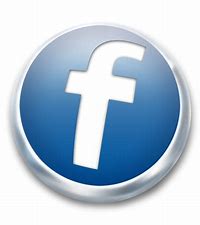 For more local news . . . Check out our archived episodes of What's Happenin' and Talkin' Sports with Nick Jenkinson