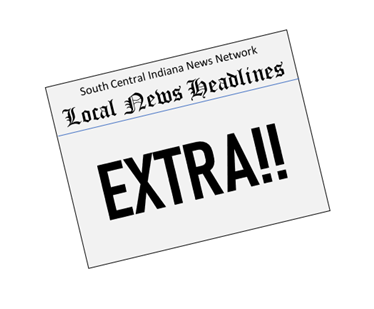 AG Todd Rokita achieves win for Indiana laws protecting unborn babies and women's health
A federal appeals court today handed Attorney General Todd Rokita the state's fourth legal victory this month in cases involving Indiana abortion laws. The 7th Circuit U.S. Court of Appeals ruled that Indiana can immediately begin enforcing a law requiring the notification of the parents of minors who obtain abortions — a law previously enjoined by a federal district court before it could ever go into effect.
Indiana law generally requires the consent of adult parents in order for minor females to obtain abortions, but the law exempts minors who successfully persuade a juvenile court that they are mature enough to make the decision for themselves. The parental-notification law requires that even in those cases, however, the adult parents must be notified that their minor child is undergoing the procedure. The law does not require that notification in cases in which the juvenile court finds that it would endanger the well-being of the minor undergoing the abortion. A minor in Indiana is defined as someone under age 18.
City of Bloomington projects update
Numerous infrastructure improvement projects are underway this season to advance community goals, including safety, sustainability, accessibility, equity, economic vitality, and quality of life in Bloomington. The City will provide regular public updates on a range of these improvements as they progress.
Southeast Park
The nine-acre park on Sycamore Drive near Moores Pike features a paved trail that connects users to the Renwick Trail as well as all the park amenities. A small portion (about 1,500 square feet) of the pedestrian trail between the parking lot north to the tennis courts has deteriorated, causing accessibility concerns. Contractor E & B Paving has been on site this week to remove the deteriorated area and install new asphalt. 
The Waldron, Hill, and Buskirk Park
Repairs to the performance stage columns have begun. The project contractor is deconstructing the existing columns and is working with structural engineers to re-design and construct new columns. Crews will be working in the park through August to complete the work.
Hidden River Pathway Project
The two-year downtown stormwater infrastructure reconstruction project to address flooding during rain events continues. Last week the contractor, Milestone, began excavating between Trinity Church and Long Fei Restaurant and pouring concrete curbs and sidewalk on 4th St. Rain has delayed paving work this week so Saturday work may be necessary. 
Grant will be closed from 4th to Kirkwood and 4th Street will remain closed from Lincoln to Grant. The alley on the east side of Grant, between Trinity and Long Fei, will be closed.
The City will continue to coordinate with other construction and road projects as they reconstruct 1,829 feet of culverts to protect downtown area residential and commercial buildings. This project is on track to be finished by the February 2023 deadline. For more information about the project visit bloomington.in.gov/utilities/hidden-river.
Businesses on 4th and Grant are still open as this project continues around them. They welcome customers and taking the time to visit them may afford residents an opportunity to see what's happening with this project. The contractor expects to have one eastbound traffic lane on 4th Street and the south sidewalk opened on August 1st.
Businesses in the impacted area include Siam House, Little Tibet, Burma Garden, Korea Restaurant, Oak, My Thai, DO Asian Fusion, Dat's, B-Town Gyros, Healthy Hoosiers, Bali Cafe, Storm Real Estate, Longfei, Parlor Donuts, Soma Coffeehouse, and Taste of India.
Evergreen Village Stormwater
City of Bloomington Utilities will be doing restoration work on a drainage ditch and detention pond in Evergreen Village, off Susie Street. The ditch grading is now complete and planting native flowers and grasses can begin. Weather permitting, the project will be complete in early August.
Hopewell Phase 1 East Demo
The City anticipates demolition activities as identified in the Hospital Site Master Plan to start soon at the Hopewell Phase 1 East project site bounded by 2nd Street to the north, 1st Street to the south, B-Line to the east, and Rogers Street to the west. Some activities such as equipment mobilization and building preparations for demolition may begin this week with tree clearing next week. The project has a significant landscaping plan that includes over 100 trees and the installation of the City's first silva cell suspended pavement system to increase the life expectancy and health of the trees in the tree grove area. Additional information about the project and the contractor can be found at the following links: https://bton.in/mRp~I, hopewellbloomington.org & renascentinc.com. The Hospital Site Redevelopment Master Plan is available at https://bton.in/mlLbk.
Crosswalk Project
Progress continues on the City's crosswalk improvement project at the intersections of, 3rd and Grant Streets, 11th Street and Blair Avenue, and Patterson and Isaac Drive. Demolition has begun at all three intersections, and new curbs have been poured at 3rd and Grant. The project requires a short-term full closure of Grant Street just north of 3rd Street to facilitate pavement maintenance and is being coordinated with a water main connection for the adjacent development project (The Annex). Additional information about this project can be found at bloomington.in.gov/engineering/projects/crosswalks.
Neighborhood Greenways
The City's project to construct traffic calming along E 7th Street, Graham Drive, and Ralston Avenue is substantially complete. Recent highlights include the installation of asphalt speed cushions along Graham and Ralston Avenue. Final work tasks to be completed over the upcoming weeks include final paving on 7th Street, installation of signs and pavement markings, and installation of rectangular rapid flashing beacons at the intersections of Graham at Rogers and Rockport. Additional information about the project and contractor can be found at bloomington.in.gov/engineering/projects/ralstongraham.
IU Faculty awarded 9 Fulbright Scholar Awards
Nine faculty members from Indiana University will receive Fulbright U.S. Scholar Awards for the 2022-23 academic year from the U.S. Department of State and the Fulbright Foreign Scholarship Board. They are among over 800 U.S. citizens who will have the opportunity to conduct research or teach abroad in the coming academic year through this program. They join a network of thousands of Fulbright alumni, including 61 Nobel Prize laureates, 89 Pulitzer Prize recipients, and 40 who have served as a head of state or government.
Indiana University Bloomington was named a top producer for the Fulbright U.S. Student Program the past seven years and was a top producer for the U.S. Scholar Program for six years in a row. The long tradition of Fulbright awardees at IU started in 1951, and the university has seen award recipients every year since 1979. Their awards and international work bring distinction and perspective to IU.
The IU faculty Fulbright recipients represent IU Bloomington, IUPUI, IU Kokomo and IUPUC. The recipients and their projects include:
Suzanne Babich, professor in the Richard M. Fairbanks School of Public Health at IUPUI, associate dean of global health, and global health acting chair, will travel to Croatia in spring 2023
David Bosco, associate professor in the Hamilton Lugar School of Global and International Studies at IU Bloomington, who will travel to Spain in fall 2022 and will be based at the University of Cadiz.
Joseph Coleman, a journalist and professor of practice in The Media School at IU Bloomington, who will travel to Tokyo in summer 2022 and spring 2023 to research the growth of immigrant communities in Japan.
Elizabeth Cullen Dunn, professor in the College of Arts and Sciences' Department of Geography at IU Bloomington, who will travel to the University of Warsaw in Poland during spring and summer 2023.
Rebecca Manring, a professor in the College of Arts and Sciences' Department of Religious Studies and the Dhar India Studies Program at IU Bloomington, as well as adjunct faculty in comparative literature, who will pursue fieldwork connected with the Dharma-mangal, a Middle Bengali epic she is translating.
James Mendez, division head and assistant professor in the Department of Chemistry, IUPUC, who will travel to Bratislava, Slovakia, in spring 2023.
Joanna Niżyńska, associate professor of Polish literature and culture in the College of Arts and Sciences' Department of Slavic and East European Languages and Cultures at IU Bloomington, who will be stationed in Warsaw at the Polish Institute of Advanced Studies.
Kathy Parkison, emerita professor in the School of Business' Department of Economics at IU Kokomo, who plans to travel to Ashgabat, the capital city of Turkmenistan, in fall 2022 and spring 2023.
Juergen Schieber, professor in the College of Arts and Sciences' Department of Earth and Atmospheric Sciences at IU Bloomington, who will travel to Milan and Bologna during spring 2023
This Week in Hoosier History
1952 – Curious Hoosiers reported that they had seen flying saucers in areas north of Lafayette. Witnesses observed the flight paths were erratic and saucer tails were shooting off in various colors. They reported that the objects seen at night were brighter than the brightest stars in the sky. (Pictured: Headline from the Lafayette Courier and Journal)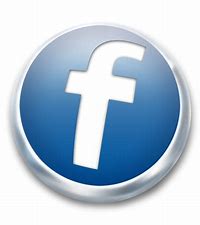 For more local news . . .
Check out our archived episodes of What's Happenin' and Talkin' Sports with Nick Jenkinson here