Illinois Offensive Tackle Austin Barrett commits to Indiana University Football for 2023
Offensive Tackle Austin Barrett announced his commitment to the Indiana University football program on Friday night.  Out of Saint Charles, Ill., Barrett is a three-star recruit, the No. 837 player and the No. 70 offensive tackle in the class of 2023, according to 247Sports. At 6-foot-7, 275 pounds, Barrett is quite literally a big commitment for an Indiana team that struggled with offensive line play during the 2021 season. Barrett visited Bloomington on June 17, and chose Indiana over notable offers from Kansas State, Virginia Tech, West Virginia, Boston College, Cincinnati, Duke, Illinois, Iowa State, Kansas and Syracuse, among others. Barrett's older brother, Dylan, is entering his third season as an offensive lineman for Wisconsin after redshirting in 2020 and appearing in three games during 2021.
Tom Allen has now secured seven commitments for the class of 2023. Barrett joins Williams Larkins, a three-star recruit from Hollywood, Fla., as Indiana's second offensive lineman commit in this class. The remaining five players in Indiana's 2023 class include three-star defensive backs Amare Ferrell from Lake City, Fla. and Travon West from Piedmont, S.C., tight end Sam West from Greensburg, Ind., quarterback Broc Lowry from Canfield, Ohio, and Nicolas Radicic from Coppell Tex., who is considered one of the top kickers in his class.
Indiana University Volleyball adds two international players for upcoming season
Indiana University Volleyball has announced the addition of a pair of international student-athletes for the upcoming 2022 season. Candela Alonso-Corcelles (Madrid, Spain) and Melisa Ilter (Bursa, Turkey) will join the program at the start of preseason in early August.
 
Alonso-Corcelles, a 6-foot-2 outside hitter, has played with Club Voleibol Alcobendas and the Spanish National Team. She played three seasons with the international team including the U16 WEVZA Tournament (2016-17), U18 WEVZA Tournament and U18 Pre-European Cup (2017-18) and the U18 WEVZA Tournament (2018-19). Alonso-Corcelles has played with Club Voleibol Alcobendas since 2015, where she was the MVP of the Madrid League final in three times (2017, 2018, 2021), and helped the team to two gold medals (2016-17 and 2018-19) during her time with the U18 team. 
  
Ilter, 6-foot-4 opposite hitter, has played with Nilufer SC and Fenerbahce SC in her home country of Turkey. She helped Nilufer SC U16 Bursa to a second-place finish and Nilufer SC U17 Bursa Providence to a first-place finish in 2017-18, Nilufer SC U17 and U18 first place finish in 2018-19. Additionally, she played with Fenerbahce SC Young Girls Istanbul Province to a second-place finish and a Fenerbahce SC Young Girls Turkey third-place finish in 2021-22.
Indiana University Field Hockey adds Catie Mulligan as Athletic Performance Coach
Indiana University Field Hockey coach Kayla Bashore has announced the hiring of Catie Mulligan as the team's new athletic performance coach. Mulligan comes to IU after working as a strength and conditioning coaching assistant at the University of Maryland in the 2021-22 school year and as a strength and conditioning fellow at Tufts University prior to that.
 
Mulligan has certification in CSCS (Certified Strength and Conditioning Specialist) and USAW (USA Weightlifting Sport Performance Coach). As a student, Mulligan completed her undergraduate study at Denison University, graduating in 2020. She was a student-athlete on the women's lacrosse team. Following undergrad, Mulligan finished her master's degree at Merrimack College, graduating in 2021.
 
Southern Ohio Blaze beat Indiana Cutters 52-7  
The Southern Ohio Blaze beat the Indiana Cutters 52-7 Saturday Night at Woodward HS in Cincinnati Ohio. The Cutters scored with 5:26 left to go before halftime as Terrell Anderson to the kickoff 83 yards to the house and Dre Adkins added the extra point. It was the first kickoff return for a touchdown by the Cutters this season. The Blaze led 19-0 before Anderson's touchdown but added a 59-yard touchdown run on the next series to lead 26-7 going into the locker room. The Blaze scored 26 second half points as they improve to 6-1 on the season and split the regular season series with the Cutters.
The Cutters are 4-4 on the season and face the 4-4 Indiana Tornados this Saturday evening in Indianapolis. The Tornados are 4-4 after knocking off the previously unbeaten Columbus Gladiators 14-12 in Lancaster Ohio. The Cutters and Tornados are tied for the lead in the Western Conference Red Division with Kentucky Cardinals at 3-5. All three teams have 2 weeks left in the regular season with a lot left on the line going into the playoffs.
Indianapolis Indians Coverage
Indians Split with Toledo Over the Weekend
The Indianapolis Indians and Toledo Mud Hens split the final four games of the six-game series at Fifth Third Field over the weekend. The Indians won 6-5 Friday and 4-1 Sunday afternoon, while the Mud Hens won 7-6 Thursday and 6-5 Saturday. Toledo (49-48) won the first two games of the series Tuesday and Wednesday to win the series 4-2. Indianapolis is 46-50 on the season and will host The Louisville Bats for a seven-game series starting tomorrow night at 7:05 pm.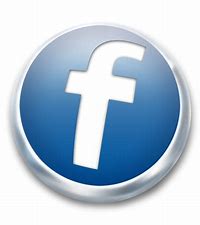 For more local news . . .
Check out our archived episodes of What's Happenin' and Talkin' Sports with Nick Jenkinson here