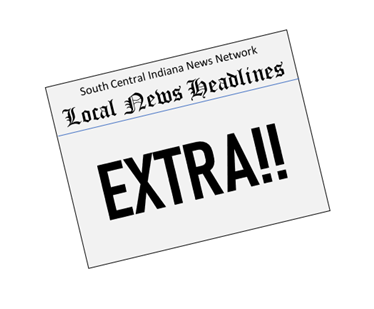 Former Monroe County Judge killed in automobile accident
Retired Monroe County Judge Marc Kellams died as a result of a 4-vehicle accident on Southbound I465 on Friday afternoon. Kellams' wife was taken to a hospital for injuries sustained and is believed to be in stable condition. The accident occurred after 4pm on Friday, when Kellams is believed to have come to a complete stop on the Interstate due to a traffic jam, when a box truck crashed into his SUV from behind at a high rate of speed. The investigation is still underway, but reports suggest that the driver of the box truck was not impaired at the time of the accident.
Kellams, a Bargersville native and IU Graduate, retired from the bench in 2018 after 38 years. He was also a longtime Parisher and Deacon of St. Charles Catholic Church, in Bloomington, through the Archdiocese of Indianapolis.
Elwood Police Officer shot dead during routine traffic stop

24 year-old Elwood Police Officer Noah Shahnavaz was senselessly killed in the line of duty early Sunday morning. Shahnavaz, a 5-year US Army Veteran and Officer for just shy of a year, conducted a traffic stop around 2am when 42 year-old Carl Roy Webb Boards II, of Anderson, Indiana, fired multiple shots at him. Officer Shahnavaz was airlifted to the hospital where he was pronounced dead.
Boards fled but was soon brought into custody after striking a concrete median, and now faces charges of murder, possession of a firearm by a serious violent felon, and resisting law enforcement. He is being held in the Hamilton County Jail without bond.
*Criminal Defendants are presumed innocent unless and until being proven guilty in a court of law.
A family, community and state are devastated by the loss of Elwood Police Officer Noah Shahnavaz, a young public servant at the start of his law enforcement career. Not only did he choose to serve his fellow Americans for five years in the United States Army, he returned to Indiana to rededicate himself to serving and protecting others as a police officer for the Elwood Police Department. Our hearts go out to Officer Shahnavaz's loved ones and his fellow officers. Janet and I send our condolences to all who are suffering from this senseless tragedy.

Indiana Governor, Eric Holcomb
"Finding the right words to say has been a challenge. How do you put into words the feelings and emotions that we have all been experiencing since we learned the tragic news about the death of one of our own, Officer Noah Shahnavaz. A senseless act of violence robbed this young man of the life and career he had ahead of him. As a father, I simply cannot fathom what Noah's parents must be going through right now. Noah was not only part of the Elwood Police Department, he was part of our city family and we are grieving this tremendous loss, and we know we are not alone. It was so humbling to witness the incredible outpouring of love and support that our officers and community received today from other law enforcement agencies, Elwood citizens, neighboring cities, and from complete strangers. I urge each one of you reading this post to please keep Noah's family, his friends, the Elwood Police Department, and our community in your thoughts and prayers in the days, weeks, and months ahead. Thank you."

Ellwood Mayor, Todd Jones
This Week in Hoosier History
1816 – Jonathan Jennings was the first governor of Indiana. His duty was to place the state on a good financial footing, establish a court system, build a basic educational foundation, and create a banking system. After six years as governor, he went on to serve nine more years in the United States House of Representatives.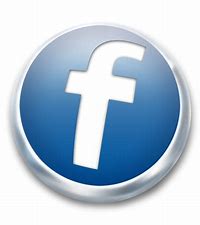 For more local news . . .
Check out our archived episodes of What's Happenin' and Talkin' Sports with Nick Jenkinson here