Fromer Indiana University Baseball Pitcher Scott Effross traded to the New York Yankees
Former Indiana University Baseball pitcher Scott Effross has been traded from the Chicago Cubs to the New York Yankees. Effross was selected in the 15th round of the 2015 MLB Draft has pitched parts of seven seasons in the Cubs' system before his debut last year. He was immediately effective last season, striking out 18 and walking just one. The 28-year-old side-armer is in the midst of a standout rookie season; in 44 innings, he has a 2.66 ERA, a strikeout-to-walk ratio of more than 4-to-1, and 2.19 FIP (fielding independent pitching), the 10th best in baseball among pitchers with more than 40 innings.
Effross' excellent command of his fastball and slider (with a unique changeup) has allowed him to strike out 50 batters and walk just 11. His best attribute might be his ability to keep the ball in the ballpark. Effross has allowed just two home runs this year after giving up two in a 14⅔-inning stint late last season. The Trade Deadline is 6 pm this evening and trades for relievers with multiple years of team control has been a focus of teams at this deadline and in the case of Effross, he will not reach free agency until after the 2027 season. The Yankees are betting on him retaining his effectiveness, something evaluators believe he can do in spite of a fastball that sits around 90 mph. The Cubs got minor league right-hander Hayden Wesneski who is 6-7 with a 3.51 ERA in 19 starts for Triple-A Scranton/Wilkes-Barre this season. The Yankees selected him in the sixth round of the 2019 draft out of Sam Houston State.
Indiana University Football Player Tiawan Mullen preseason candidate for Bednarik Award
One of the top defensive backs in college football, Indiana football senior Tiawan Mullen has been named to the preseason watch list for the Bednarik Award, which is presented to the College Defensive Player of the Year by the Maxwell Football Club. Mullen appears on the Bednarik watch list for the third straight season, even after an injury-riddled 2021 season that saw him start the first four games and then seeing just 23 snaps the rest of the year. He totaled 19 tackles and three pass breakups in 2021, which included a career-high nine tackles against Idaho. All three pass breakups came at Western Kentucky, where he was the highest-graded Big Ten defensive back per PFF and led the FBS in forced incompletions (5).

The Fort Lauderdale, Florida, native earned All-America accolades in each of his first two seasons on campus and is a two-time All-Big Ten performer. In 2021, Mullen was the first cornerback in program history to earn first-team All-America honors (FWAA, Phil Steele) and just the second cornerback (Tim Wilbur, 1980; second team) in school history to achieve All-America status. His first-team selection made him the first Hoosier since offensive lineman Dan Feeney (2015, 2016) to claim first-team recognition. Mullen was also the program's first cornerback to card first-team All-Big Ten honors since Tracy Porter (2007) after he made 38 tackles, 27 solo, with 3.5 sacks, 4.5 tackles for loss, three interceptions, one forced fumble, four pass breakups, and one quarterback hurry in eight games. He led all Big Ten defensive backs in sacks (T-12th overall) and TFLs, and shared No. 6 overall in interceptions.

The Bednarik Award has been presented to the College Defensive Player of the Year since 1994 and is named in honor of Chuck "Concrete Charlie" Bednarik who was an All-American player at the University of Pennsylvania and later a multiple year All-Pro linebacker and center for the Philadelphia Eagles. He is a member of both the College and Pro Football Halls of Fame and was the last NFL player to be a full-time player on both offense and defense. The Bednarik Award watch list will once again incorporate a broad spectrum of Football Bowl Subdivision (FBS) programs and conferences from coast to coast, led by Will Anderson Jr. (Alabama) who is the lone returning finalist from 2021, as the majority of this year's candidate group features fresh faces. The full list consists of 90 players with Alabama, Clemson and Georgia having 3 candidates each and an additional 9 schools having two players represented. Last year's Chuck Bednarik Award winner was Jordan Davis (Georgia) who went on to be the 1st round selection of the Philadelphia Eagles in the 2022 NFL Draft. Davis joins Georgia great David Pollack (2004) as the Dawgs second Bednarik Award recipient.
Indiana University Football Long Snapper Sean Wracher preseason candidate for Mannelly Award
Awarded to the unsung hero of many games, the Patrick Mannelly Award has named Indiana long snapper Sean Wracher to its preseason watch list for the 2022 season. The Patrick Mannelly Award is presented to the overall best long snapper at the Division I FBS level. The winner must be of senior standing, have started 75% of games in his senior year, snap on punts and placements, and demonstrate a strong mentality, notable athleticism, as well as speed, accuracy and consistency in their snaps.

A two-time Phil Steele third-team All-Big Ten selections (2021, 2022), Wracher has handled the long snapping duty in all 33 career games. His efforts have helped three of his teammates earn all-conference honors, as both punter Haydon Whitehead (honorable mention) and place kicker Logan Justus (second team) earned All-Big Ten honors in 2019 and place kicker Charles Campbell (second team) garnered All-B1G in 2020. A two-time Academic All-Big Ten honoree, Wracher's work helped Whitehead to a spot as a semifinalist for the Ray Guy Award after he averaged 43.4 yards per punt to sit No. 4 on IU's single-season list.

Named after Patrick Mannelly, widely known as the best long snapper in the modern NFL era, he was a four-year starter at long snapper and two-year starter at offensive line at Duke University before being drafted by the Chicago Bears in the sixth round of the 1998 NFL Draft. Mannelly is the Bears career leader in games played at 245, the longest tenured Chicago Bear after playing 16 seasons, and a recipient of the Ed Block Courage Award. From the 25-preson preseason watch list, ten semi-finalists will be announced on November 14. Those names will be narrowed to three finalists on November 28 and the winner will be selected at the ceremony in Lake Bluff, Illinois on December 10. The award, which is presented by William Blair, benefits Bernie's Book Bank, a nonprofit organization dedicated to increasing book ownership among at-risk children. Bernie's Book Bank achieves this mission by providing 12 free books annually to empower under-served children to read their way to a better life. Since 2009, Bernie's Book Bank has distributed more than 19 million books to children ages birth through sixth grade; this year alone they will provide 2.2 million books to thousands of local under-served children. For more information about Bernie's Book Bank, visit berniesbookbank.org.
Indiana University Volleyball to appear 3 times on Big Ten Network this season
Indiana University Volleyball will appear three times on the Big Ten Network for the 2022 Volleyball season. The Hoosiers host Iowa Wednesday September 28, at 7 pm, Defending National Champion Wisconsin Wednesday October 5, at 7 pm and hit the road Wednesday November 2, at 9 pm to face National Runner up Nebraska. The Hoosiers have been picked 13th conference preseason poll with Rutgers picked behind the Hoosiers. The rest of the Hoosier's conference game will be streamed on Big Ten Network Plus which is a subscription service.
The conference announced Monday that a record-setting 55 Big Ten volleyball matches will be televised nationally on the Big Ten Network, ESPN2, ESPNU and FS1. The announcement comes just before the start of the inaugural Big Ten Conference Volleyball Media Days at the BTN studios in Chicago, with the Big Ten becoming the first conference in the country to hold an in-person preseason volleyball media event. Big Ten Network will carry at least 47 matches spotlighting all 14 conference schools on linear television, and matching BTN's record number of volleyball broadcasts from last season. This year's BTN broadcast schedule includes 13 doubleheaders, and potentially a 14th on Nov. 4. Three Matches will be on ESPN2, Three on ESPNU and Two on Fox Sports 1.
Indianapolis Indians Coverage
Indians Host Louisville in Seven Game Series
The Indianapolis Indians will host the Louisville Bats in a seven-game series starting tonight at 7:05pm at Victory Field in downtown Indianapolis. The Teams will play doubleheader tomorrow at 1:05pm in which the second game is makeup from May 5th. The teams will play Thursday through Saturday at 7:05pm and Sunday at 1:35pm. Indianapolis is 46-50 on the season while Louisville comes in with a 41-57 record.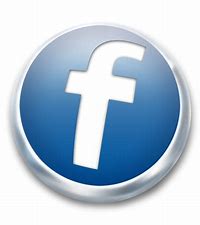 For more local news . . .
Check out our archived episodes of What's Happenin' and Talkin' Sports with Nick Jenkinson here