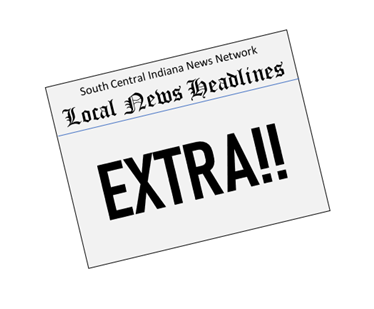 Official Memorial Fund for Fallen Officer Noah Shahnavaz
**THE INFORMATION CONTAINED BELOW IS BEING SENT AT THE REQUEST OF, AND ON BEHALF OF THE ELWOOD POLICE DEPARTMENT AND INDIANA FALLEN HEROES FOUNDATION**
Indiana Fallen Heroes Foundation has established an official memorial fund to honor Officer Noah Shahnavaz. On July 31, 2022, Officer Noah Shahnavaz was shot and killed while conducting a traffic stop on State Road 37 and County Road 1000 N in Madison County, Indiana. The foundation has been designated by the Elwood Police Department as the official fundraiser to accept monetary donations on behalf of the family.  Anyone who is wishing to donate can visit any First Merchant Bank by referencing the Indiana Fallen Heroes Foundation. Donations can also be made by visiting:  www.indianafallen.org, and clicking on "FALLEN HEROES" to select NOAH SHAHNAVAZ. 
Fatal motorcycle accident in Greene County kills one and injures another
43 year-old Robert McKee of Carlisle died in a Greene County traffic accident over the weekend. On Saturday just before noon, McKee was riding his motorcycle alongside a 19 year-old man, riding a separate motorcycle, when he lost control of his bike and was ejected into the southbound lane of State Road 67. He was subsequently hit by a pickup truck which was heading south at the time. The other motorcycle rider was also ejected from his bike and was taken to Greene County Hospital with injuries not believed to be life-threatening. The driver of the pickup was not injured. The crash is currently under investigation.
Bloomington community invited to celebrate Urban Fabric installation at the 4th Street Parking Garage
The City of Bloomington invites community members to celebrate Urban Fabric, the art installation at the Fourth Street Garage (105 W 4th St, Bloomington). Guests are invited to see the artwork up close and enjoy music by the Sergio Ospina-Romero Trio. Deputy Mayor Don Griffin and artist Adam Buente will offer remarks on Friday, August 5th, 6-7pm. The Sergio Ospina-Romero Trio will perform.
Per its commitment to the One Percent for the Arts ordinance, Bloomington commissioned Urban Fabric, by artist Adam Buente, in partnership with Ignition Arts. Installed on the north, east, and south facades of the garage, Urban Fabric is meant to evoke the traditional art of quilting and represent the diversity and inclusiveness of the city through striking form, color, and pattern. Learn more about Adam Buente and his Project One Studio.
Bloomington City Clerk Invites Applications for Vacant Positions on Public Safety Commission
The City of Bloomington Office of the City Clerk is accepting applications to fill vacant positions on the Community Advisory on Public Safety Commission. The Community Advisory on Public Safety Commission's goal is to increase the safety of all Bloomington community members. The CAPS Commission will research evidence-based alternatives to traditional policing, identify best practices in public safety globally, and evaluate the efficacy of such practices for implementation in Bloomington, and will make recommendations to the Common Council, the Board of Public Safety, and/or the Mayor. The CAPS Commission will be composed of eleven voting members appointed by the Common Council. Each member shall have one vote and shall serve without compensation. The Commission typically meets on the fourth Tuesday each month. Committees convene as needed. There is no compensation for serving on the Community Advisory on Public Safety Commission. There are four vacancies. For more information, please see Bloomington Municipal Code 2.12.120
To learn more about each of the City's boards and commissions, including mission statements, membership requirements, current membership listings and term lengths, meeting schedules and location, visit the city website. If you are interested in applying to a vacant seat on a board or commission, you may apply. All board and commission meetings are free and open to the public. Potential applicants are urged to attend a meeting of their desired board or commission prior to applying
This Week in Hoosier History
1884 – Frank Brown Shields was born in Indiana and spent his boyhood in Seymour. A graduate of Franklin College, he went on to teach at the Massachusetts Institute of Technology. He moved to General Electric and other companies, finally founding the Barbasol Company in Indianapolis. The firm became famous for its popular shaving cream and variety of related products.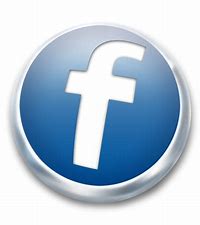 For more local news . . .
Check out our archived episodes of What's Happenin' and Talkin' Sports with Nick Jenkinson here