Indiana University Football gets commitment from Offensive Lineman Tyler Jeffries for 2023
2023 Alcoa (TN) three-star offensive lineman Tyler 'Bubba' Jeffries has committed to Indiana. The 6-foot-4 and 300-pound prospect chooses the Hoosiers over Cincinnati, Florida State, Miami (FL), Oregon, and Mississippi State. Jeffries also held notable offers from West Virginia, Georgia Tech, Memphis, Virginia Tech and more. He is ranked as the No. 22 overall prospect in Tennessee and the No. 23 overall offensive guard in the class of 2023. Indiana now has eight commitments in the class of 2023, headlined by four-star defensive back Amare Ferrell.
Jeffries commitment marks the third lineman to join the 2023 class with Austin Barrett who committed last week and William Larkins who committed earlier this spring. Jeffries was an All-State selection in the 3A class this past season. He is a three-time All-State selection and two-time State Champion. The Tennessee native will help bolster a rebuilding Indiana offensive line. Coach Hiller continues to add oversized lineman to his room, Jeffries looks to eventually play alongside current IU freshman DJ Moore who stands at 6-foot-6 and 335 pounds and Bray Lynch at 6-foot-5 and 280 pounds. Jeffries visited Indiana on July 25th and canceled a visit to Florida State soon after.
Indiana University Athletics to host first Women's Excellence Symposium August 13th
IU Athletics will host the inaugural Women's Excellence Symposium August 13th in Bloomington, with Indianapolis Colts Vice Chair/Owner Kalen Jackson serving as featured keynote speaker at the event. The Women's Excellence Symposium is open to the public and will serve as an opportunity for IU alumni, fans, and friends to gather for a day of camaraderie and connection in support of IU's varsity women's athletic programs and student-athletes. All symposium events will take place on the IU Athletics campus, beginning at 10am with a welcome from Indiana University President Pamela Whitten and Vice President and Director of Athletics Scott Dolson.
 
In addition to Jackson's keynote, Naples Trust Company Vice President Dena Rae Hancock will also be a featured speaker at the event. Following the morning keynotes, afternoon activities include an opportunity for attendees to select from multiple breakout sessions focused on important intercollegiate athletics issues, including personal branding and the age of NIL; the impact of Title IX; and mental health and wellness. The symposium will conclude with a 4:30pm reception at the Henke Hall of Champions. A limited number of tickets are available to the public and can be purchased here.
The symposium is a feature component of IU Athletics Women's Excellence Initiative, which was launched in 2021 with the express goal of providing the financial and personnel resources to enhance the student-athlete experience for IU's 300-plus female student athletes and 13 women's varsity programs. Thanks to a tremendous early response, the Women's Excellence Initiative has already funded capital projects that wouldn't have been otherwise possible for Rowing, Softball and Field Hockey as well as a foreign trip for the IU Volleyball program.
A 2010 Indiana University graduate, Jackson joined the Indianapolis Colts staff in June of 2010 as a vice president and now serves as vice chair/owner of the NFL franchise. Her responsibilities with the franchise have been wide-ranging, including corporate sales, community outreach, and representing the Colts at the annual NFL Owners Meetings. She is also the president of the Indianapolis Colts Women's Organization, serves on the board of the United Way of Central Indiana, and has been an outspoken advocate for recognizing and addressing the challenges associated with mental health. She was a driving force in the creation of the Indianapolis Colts' Kicking The Stigma Initiative in 2020, an effort to raise awareness about mental health disorders and remove the shame and stigma too often associated with these illnesses.
Indiana University Field Hockey updates 2022 schedule
Indiana University Field Hockey Coach Kayla Bashore has announced some changes to the team's 2022 schedule. Most notably, the scrimmage against Ball State on August 19 will now be played in Bloomington at the IU Field Hockey Complex. It was previously scheduled to be played at Ball State.
 
The weekend of August 26-28 will feature Indiana hosting the Hoosier Invitational where IU will play two previously announced games against Kent State on the August 26 and Liberty on the August 28. Both will be played at noon. In addition to Indiana's games, Kent State and Liberty will play against each other as part of the Hoosier Invitational on August 27 at the IU Field Hockey Complex at noon. Lastly, the Penn State game on October 2 has been moved to 11 a.m. and the Maryland game on October 7 has been moved to 6 p.m.  
Edgewood Graduate Mac Kido named Assistant Baseball Coach at IU-Purdue University Columbus
Mac Kido has been named assistant baseball coach at Indiana University-Purdue University Columbus. Kido graduated from Edgewood HS in 2016 and briefly attended Manchester University in Northern Indiana. Kido returned to Edgewood High to be an assistant coach on a team that was the Class 3A State Runner-Up in 2019 that featured his younger brothers Joe who is a redshirt junior at Indiana State and Sam who is a sophomore at Indiana University South Bend. Kido also has travel ball experience, as he coached at Tier Ten Sports Campus from 2018-2022.
This will be the First season for IUPUC Baseball, and they will play at the NAIA Level. Scott Bickel was named head baseball coach to lead the Crimson Pride in their inaugural season in the Spring of 2023. Bickel is a former Indiana All-State Pitcher from Huntington, Indiana. He went on to play collegiately for the University of Saint Francis (IN). In 2011, he graduated with a degree in Secondary Education for Mathematics and Mild Intervention. In December of 2021, he earned his master's degree from Liberty University in Lynchburg, VA in Athletic Administration and Coaching.
Indianapolis Indians Coverage
The Pittsburgh Pirates announced Tuesday that the major league rehab assignment of right-handed relief pitcher Nick Mears has been transferred from Single-A Bradenton to Indianapolis, marking his second rehab stint with the Indians. There have been 13 total big leaguers assigned to rehab with the Indians on 15 separate stints this season, including infielders Josh VanMeter, Yoshi Tsutsugo and Kevin Newman, outfielders Anthony Alford, Ben Gamel, Jake Marisnick and Greg Allen, and pitchers Heath Hembree, Sam Howard, Max Kranick, Dillon Peters, and Duane Underwood Jr alongside Mears.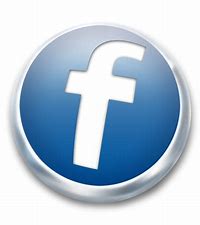 For more local news . . .
Check out our archived episodes of What's Happenin' and Talkin' Sports with Nick Jenkinson here