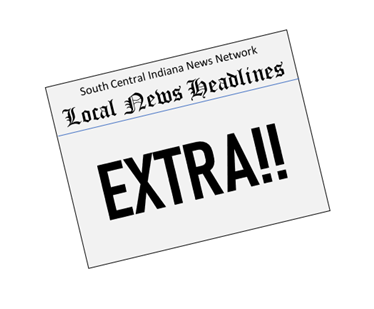 Duke Energy seeks second consecutive Indiana rate hike
Duke Energy, just a month after implementing an approved rate hike for Indiana customers, is seeking another increase. Duke Energy filed for a 7.2% increase which would be scheduled to begin in October, if approved by the Indiana Utility Regulatory Commission. The request is being justified due to "a significant and prolonged rise" of energy prices. Duke Energy says that the typical monthly increase would be roughly $12, although this proposal coupled with other implemented increases will represent around a $40 monthly hike from what customers were paying last Fall.
Indiana leading the formation of nationwide bipartisan Anti-Robocall Litigation Task Force
After years of fighting intrusive robocalls, Indiana Attorney General Todd Rokita announced Indiana as a leader of the nationwide Anti-Robocall Litigation Task Force, which will include 50 attorneys general. The task force will investigate and take legal action against the telecommunications companies responsible for bringing a majority of foreign robocalls into our country. This bipartisan national task force has one goal: to stop illegal robocalls.
The new task force, led by Indiana, Ohio, and North Carolina, has issued 20 civil investigative demands to 20 gateway providers and other entities that are allegedly responsible for a majority of foreign robocall traffic. Gateway providers that bring foreign traffic into the US telephone network have a responsibility to ensure the traffic is legal, but these providers are not taking sufficient action to stop robocall traffic. In many cases, they appear to be intentionally turning a blind eye in exchange for steady revenue. The task force will focus on the bad actors throughout the telecommunications industry to help reduce robocallers' assault on Hoosiers.
According to the National Consumer Law Center and Electronic Privacy Information Center, over 33 million scam robocalls are made to Americans every day. These scam calls include Social Security Administration fraud targeting seniors, Amazon scams targeting consumers, and many other scams harassing all consumers, including some of our most vulnerable citizens. An estimated $29.8 billion dollars was stolen through scam calls in 2021. Most of this scam robocall traffic originates overseas.
Attorney General Rokita offers the following tips to avoid scams and unwanted calls:
Be wary of callers who specifically ask you to pay by gift card, wire transfer, or cryptocurrency. For example, the Internal Revenue Service does not accept iTunes gift cards.
Look out for prerecorded calls from imposters posing as government agencies. Typically, the Social Security Administration does not make phone calls to individuals.
If you suspect fraudulent activity, immediately hang up and do not provide any personal information.
Contact our Consumer Protection Division at 1-888-834-9969 or donotcall@atg.in.gov.
Add your number to the Indiana Do Not Call List
File a Do Not Call or Text complaint here.
Ivy Tech Bloomington names new Dean of Nursing, Kimberly Roach
Ivy Tech Community College's Bloomington campus has named Kimberly Roach, RN, MSN, the new Dean of the Marchant School of Nursing effective August 1st. Roach most recently served as Department Chair and Interim Dean, and will replace former Dean Montra Rienhardt who retired March 2022. Roach holds a master's degree in Nursing from Ball State University and a bachelor's degree in Nursing from the University of Indianapolis.
In 2021-2022, Ivy Tech Bloomington's Marchant School of Nursing accepted 160 students and is anticipated to increase to 190 students in 2022-2023. Ivy Tech Community College offers more than 70 career and transfer programs, with courses that start multiple times per year for quicker entry and graduation. To get started, apply now at www.ivytech.edu.
This Week in Hoosier History
1900 – Four young boys found an alligator in the canal near downtown Indianapolis, not far from the Statehouse. The local newspaper reported that the creature had lived along the area for about two years and had been owned by a nearby adult before its escape. The boys defeated the dangerous creature which had been a threat in the nearby swimming area. (Pictured: Headline from the Indianapolis News)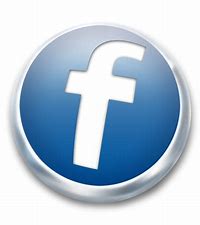 For more local news . . .
Check out our archived episodes of What's Happenin' and Talkin' Sports with Nick Jenkinson here